JANE… a CALAMITY No More!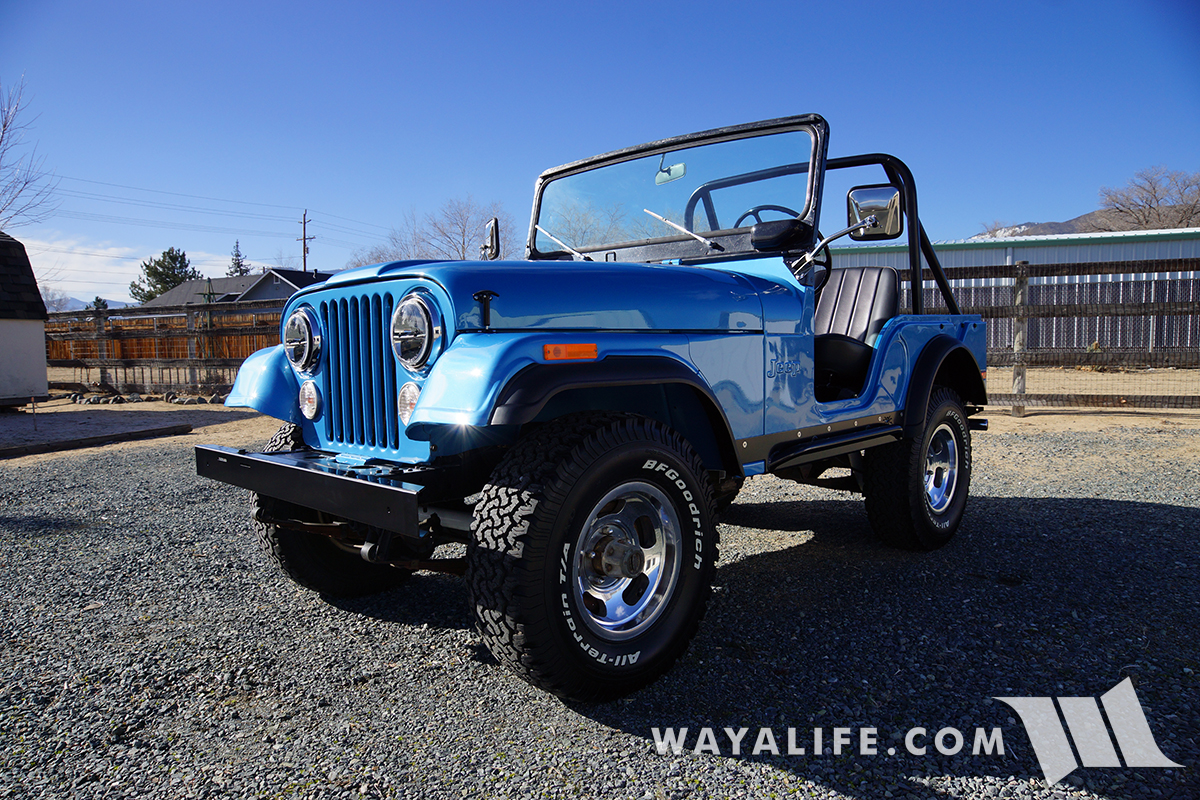 Back in August, Cindy and I came across an old 1974 Jeep CJ5 Renegade for sale up in Truckee, immediately fell in love with her and promptly brought her home with us. Over the last 4 and a half months, we've worked countless hours to strip her down, clean her up, fix what we could, replace what we couldn't and had her painted back to her original factory color of Jetset Blue Metallic. It's been a crazy labor of love but I gotta tell you, it was oh so worth it. While she's far from perfect and will most likely always be a work in progress, our hope was to breath a little new life into some old iron and after putting her all back together again, this is what she looks like now and just in time for the New Year to come.
Ladies and gentlemen, may I introduce to you, the all new CALAMITY JANE….