2012 Rockin Rubicon Run Highlights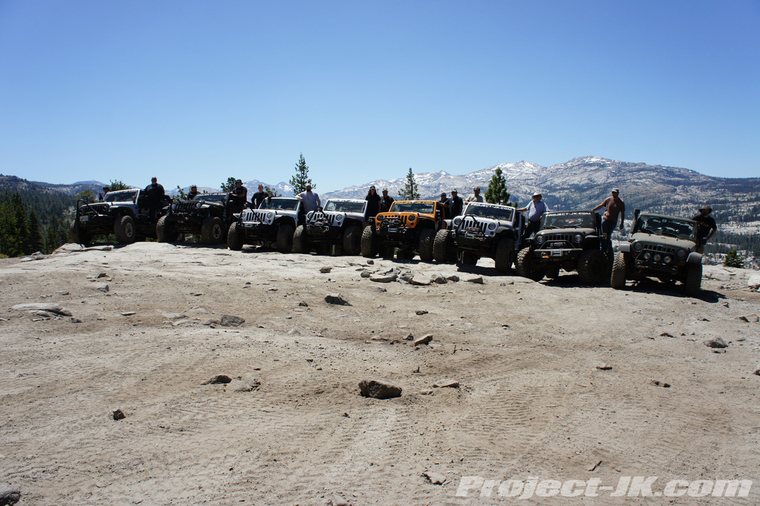 Unlike previous years, summer arrived up in the Sierra's a lot sooner than I've seen it in a really long time and, because of this, we decided to head up and do our annual Rockin Rubicon run a lot sooner than normal too. In fact, in spite of the fact that we ran the Con in June, the trail was surprisingly dry and with wildflowers already starting to wane. Also, while the terrain is typically a lot harder this early in the season, a lot of work has been done to make portions of the trail a lot easier. This is not to say that you can't find a hard line to challenge yourself with, just that the main route is unfortunately looking more and more like a paved road. But, if there's one thing that can be said that was still very much the same, I'd have to say it was the swarms of mosquitos that were out to suck you dry.
Now, I hope you don't get the wrong idea from my intro as we did in fact have an outstanding time with all our friends on one of the most beautiful trails you can run bar none. And for us, that's what wheeling is really all about. Click on the link below to see some pics from trip, I hope you enjoy.