Before there were Stickers
From what I was told from the previous owner of our 1972 Jeep J2000 pickup truck, it had been in a minor fender bender and as a result, the badges on the passenger side were lost. Fortunately, the body work came out well but I really wanted to complete the look of Rusty and so I picked up some replacement badges from eBay and here's what they look like.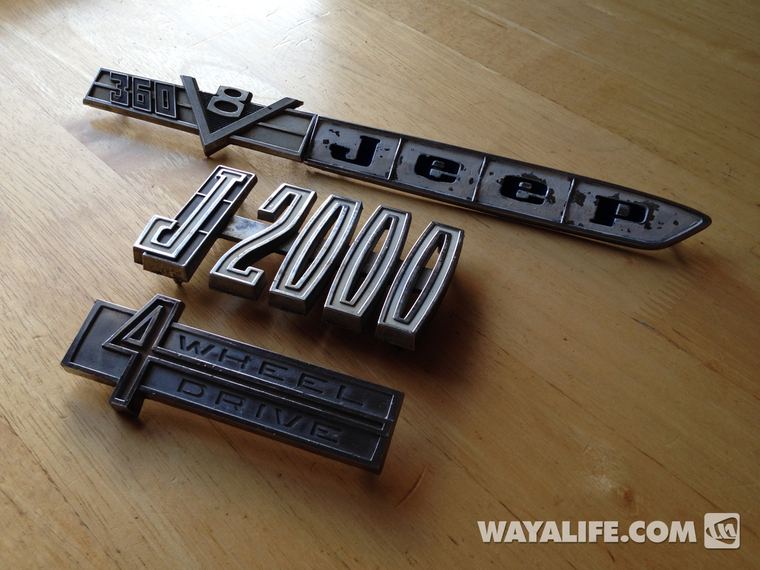 And, here's what they look like installed.