Barrett Lake OHV Jeep Trail 1st Run Since Re-Opening Trip Report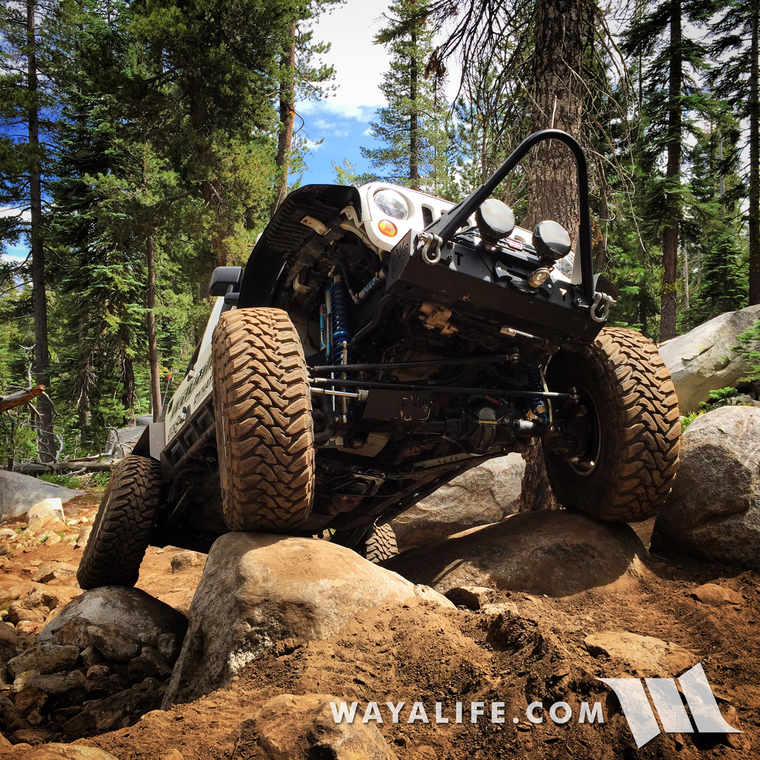 As some of you may know, Barrett Lake is a fun trail located about 35 miles east of Placerville and north of Highway 50. For years, this 4 mile one way in and one way out Jeep trail had been know for being one of the toughest in the Eldorado National Forest and even had a 72″ gate at the entrance to prevent full size rigs from accessing it. On July 30, 2012, the trail was officially closed along with 41 other trails in the area due to a law suit filed against the U.S. Forest Service by the Center for Sierra Nevada Conservation regarding motorized routes that intersects meadows. Fortunately, this was order was fought and with the help of the Hi-Landers Four Wheel Drive Club, the issues which lead to the trail closure were addressed and the trail has been re-opened. In addition to a bridge over the Jones Fork Silver Creek, rolling dips were constructed around two meadows, stream channels were stabilized and the old sections of trail that were eliminated were restored back to nature.
For the first time since it was closed over 3 years ago, Cindy and I got a chance to run the Barrett Lake Jeep Trail and thanks to the new gate at the trailhead which now measures 86″, we were able to do it in Moby. Here are a few pics from our recent first run of this newly re-opened trail – I hope you enjoy.
Barrett Lake OHV Jeep Trail 1st Run Since Re-Opening Trip Report