UNOFFICAL & UPLANNED 50th Annual Moab Easter Jeep Safari WAYALIFE Adventure 2016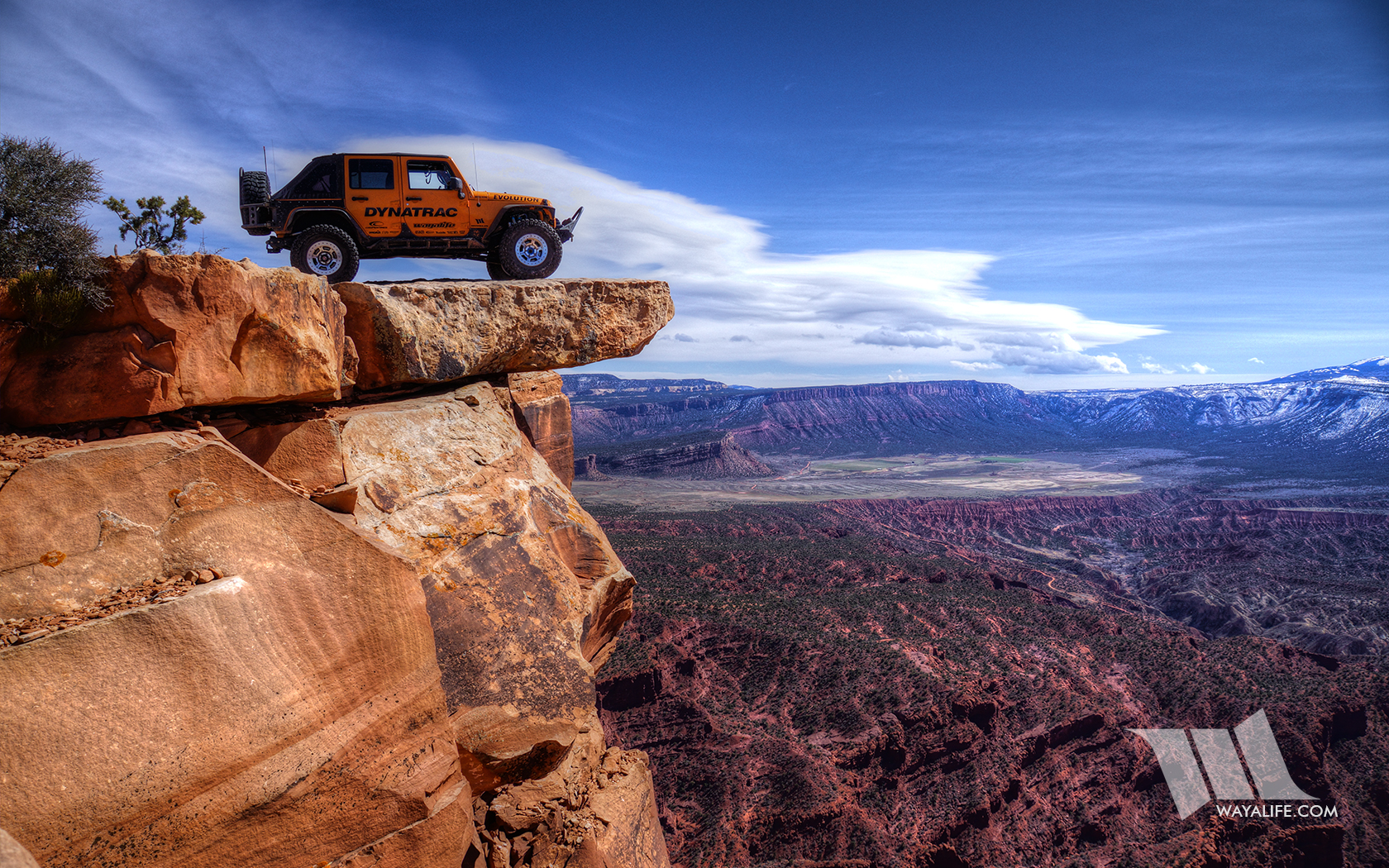 As much as Cindy and I love Moab, attending the annual Easter Jeep Safari was just becoming way too much work for us and far from being the fun that it used to be. After all, we got into Jeepin to get away from the crowds – not to surround ourselves with them. So, a couple of years ago, we decided that we'd still make regular treks out to Moab but we'd do it off season and when there weren't so many people out there. Needless to say, heading out to the 50th Anniversary of the Easter Jeep Safari where they were expecting thousands of more people than normal wasn't exactly something we would have preferred to do but, it is something that we ultimately did end up doing or should I say, for a part of it anyway.
After watching Mel race EVO 1 at the Mint 400 down in Las Vegas, we got an invite from our friend Jim at Dynatrac and he had asked if we could come out to Moab for a couple of days and help him with a photoshoot. Turns out that he was in need of another Jeep to use as a prop and another driver to help drive one of the other Jeeps he had with him. And, being that we had nothing better to do, were already down in Vegas and that this would all take place a week BEFORE the Easter Jeep Safari, we decided what the heck. Of course, once we were in Moab, there was always another reason why we needed to say longer and before we knew it, two days quickly turned into a week and then some.
Because we weren't really planning to do this trip at all and being that we were going more to help out than anything, we don't have as many pics to post up from our adventures and this is especially true of our time in Moab. However, we were able to snap a few and I hope you'll enjoy them just the same. Click on the link below to see our photos now:
UNOFFICAL & UPLANNED 50th Annual Moab Easter Jeep Safari WAYALIFE Adventure 2016