HEMMED the SEAMS – RUBICAT Trimmed to Fit 40's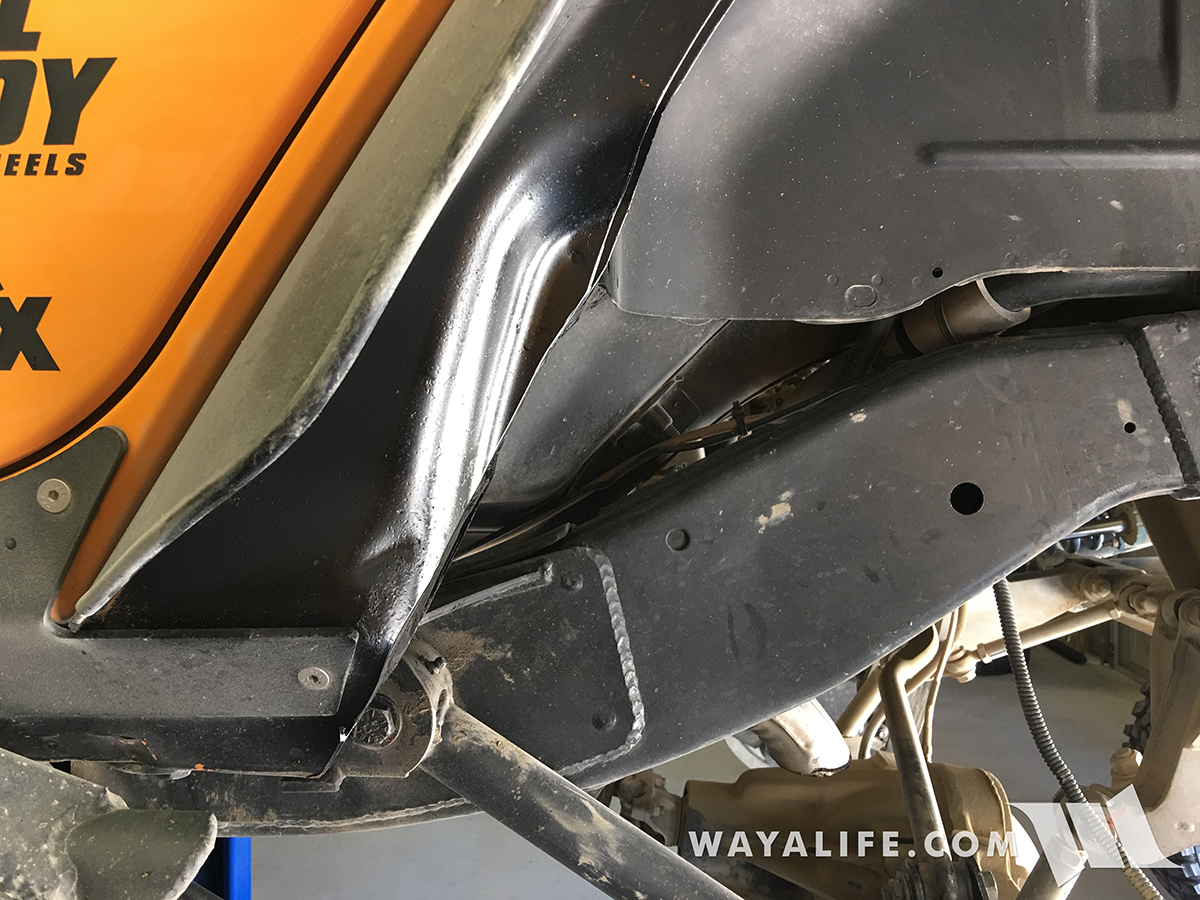 As most of you know, Cindy and I prefer to run our Jeeps with big tires and with as low of a stance as possible. Of course, in order to do this and with a minimal amount of rubbing, some trimming of the body is required… okay, a LOT of trimming! Even though we had already knocked off a considerable amount to accommodate 37's, it became clear that even more hemming of the seams would be needed, especially after taking Rubicat out on a test run with her new 40×13.50R17 Cooper Discoverer STT Pro tires.
Being that we get people asking us all the time just how much hacking is needed to run 40's and still keep a low stance, I thought it might be helpful to make the following post. Click on the link below to see more pics.