CHANGING of the CARB – Installing PAPPY's New Solex 1-Barrel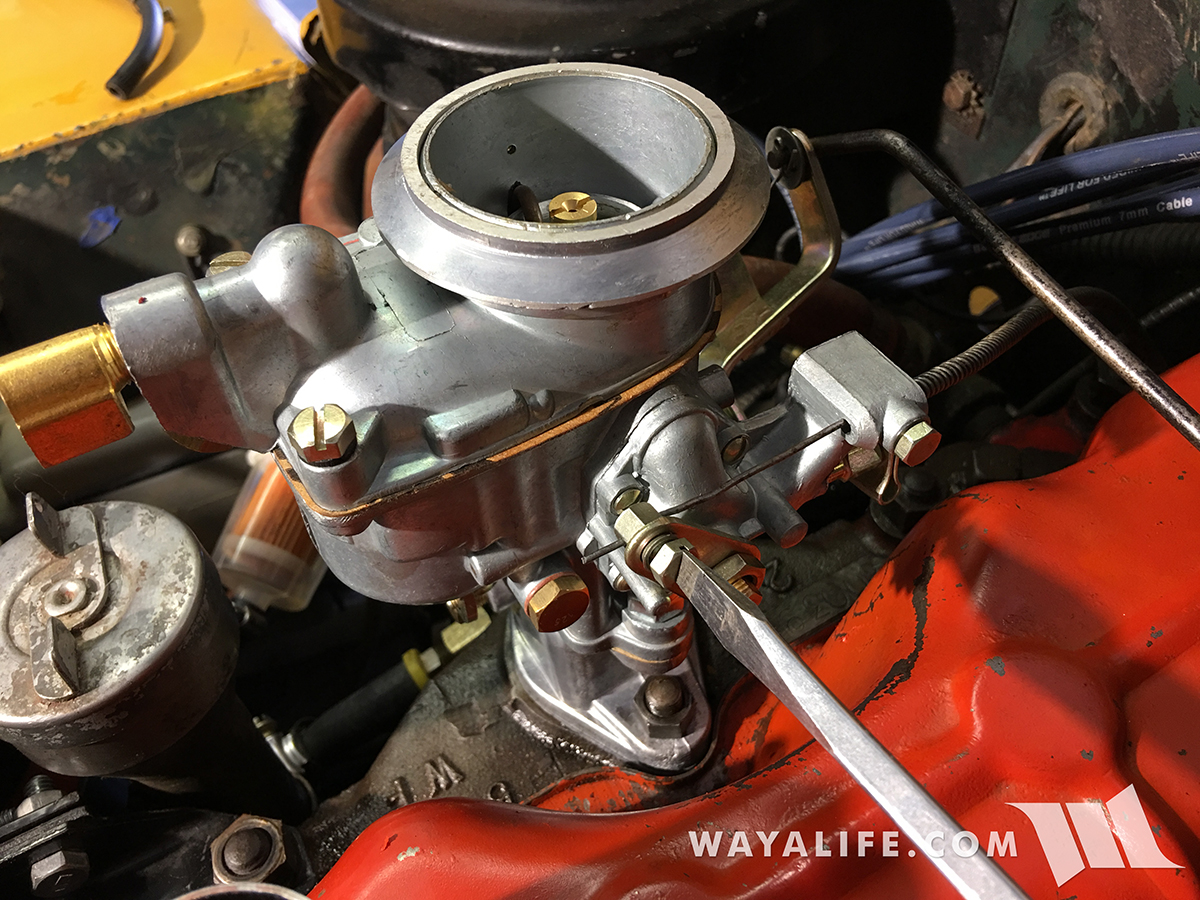 Working on old iron always has a way of becoming a slippery slope in that everything you do to it leads to another something that needs to be done. In the case of Pappy, our 1954 Willys CJ3B, a simple adjustment to his timing lead to me working on his points, changing out his plugs and wires and before I knew it, installing a new Solex 1-Barrel carburetor.
While the Carter YF is a good carburetor, Pappy's was in real need of a rebuild and a few of its components were starting to become worn out enough to be a problem. While I'll most likely still rebuild it, I decided to save that project for another day and for now, decided to just replace it with a new Solex 1-Barrel. At only $128 brand new and readily available for pick-up at my local Summit Racing, I figured it was cheap enough to give it a try and not lose any sleep if it turned out not to work out well.
On top of being affordable, a Solex carburetor is super easy to install and it'll bolt right up just like a Carter YF. I should note however that it is necessary to lower the fuel pressure down to about 1.75-2 PSI in order for it to work properly. Typically, you can do this by installing a fuel pressure regulator but I decided to try something a bit different and that was to install a fuel pump spacer. By pushing the pump away from the block, the stroke of the pump arm is effectively reduced that and in turn lowers the pressure.
Click on the link below to see a short write-up that highlights the steps I had to take in order to swap out Pappy's old Carter YF and replace it with a brand new Solex 1-Barrel. I hope you find the information useful.
CHANGING of the CARB – Installing PAPPY's New Solex 1-Barrel