A New SPRING in JANE's Step – Rancho 2.5″ CJ-5 Lift / Rugged Ridge HD Shackles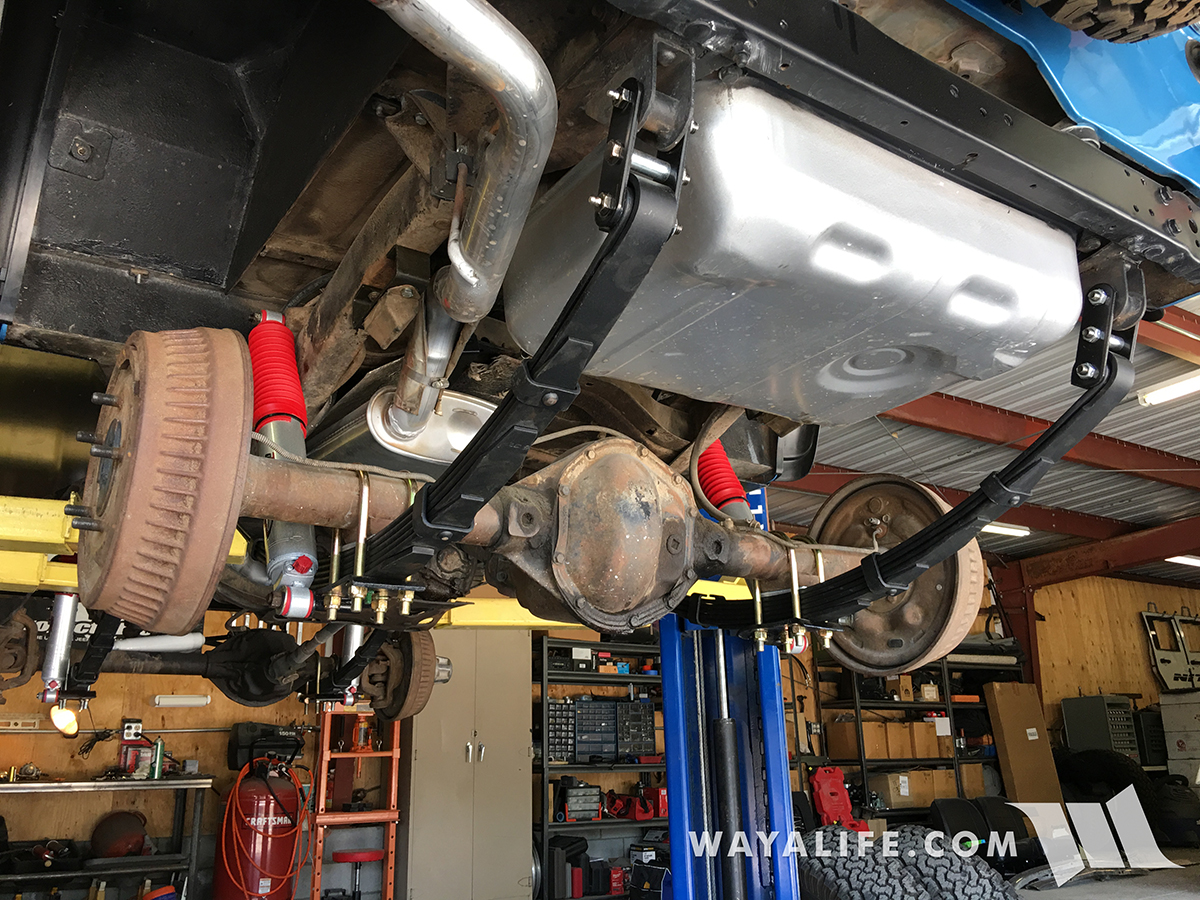 Even before Cindy and I decided to bring Jane home with us, I noticed that she had an odd lean or maybe I should say, a sag on the passenger side but only on the rear corner. At the time, I assumed that her frame was just twisted as that is something you do see on intermediate CJ-5, especially being that they have an open frame. However, after giving things a closer look, I started to think that maybe her problem was suspension related and before I spent too much time on her frame, I decided it might be better to just change out her springs and shackles to see if that'd help things out. The only real question was, what springs should I get? While she looked totally stock, she did have a transfer case drop installed and maybe enough to be running as much as a 2.5″ lift. Needless to say, that's what I decided to go with and as luck would have it, I was right.
Click on the link below to see just how easy it is to swap out a set of leaf springs on an intermediate CJ-5 or in my case, install a 2.5″ Rancho lift kit complete with RS9000 shocks and a set of new Rugged Ridge HD Shackles, just for good measure.
A New SPRING in JANE's Step – Rancho 2.5″ CJ-5 Lift / Rugged Ridge HD Shackles