100 GRAND – Rubicat Coming of Age Run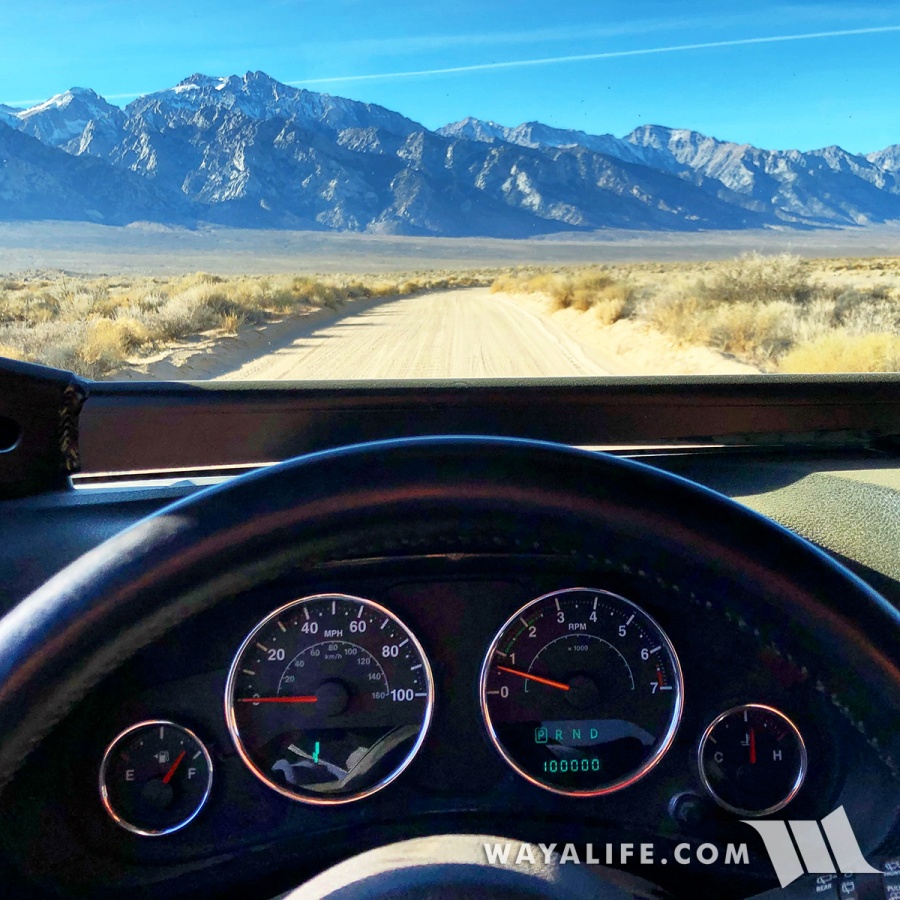 I don't know what it is about 100,000 miles but I'd be lying if I said that Cindy and I hadn't been resisting Rubicat from getting there. Truth be told, she'd been on the threshold of it for the last few months and we could have easily gotten her to cross it at any time. I suppose maybe it was a coming of age thing and neither one of us wanted to admit that she was actually getting older. But then, the more we thought about it, the more we were reminded of what all those miles really represented – all the fun places that she has taken us over the last 6 years.
After being cooped up for the last couple of weeks trying to get part 2 of Heart & Soul done before Christmas, Cindy and I were in desperate need of getting out! With no real plans and nowhere we needed to be, we decided to load up Rubicat and take her on a trip across 100 grand. Although we didn't take as many pics as we should have, click on the link below to see a few shots that Rubicat insisted on us taking and just to show us just how young she really is.