Cooper Discoverer STT Pro All Weather Rubber Floor Mats
While I'm not really a fan of bedlined tubs, it is something that I consider to be a better option than not having anything at all and as some of you know, that's what we have in Jane, our 1974 Jeep CJ-5 Renegade. But, like in any Jeep that I've owned without carpeting inside, the floor pans can get pretty hot and so, I had been looking for a set of floor mats for a while now and if only to help insulate my feet from the heat. Unfortunately, most of what's out there looks kind of plain jane (no pun intended) but then, I came across these.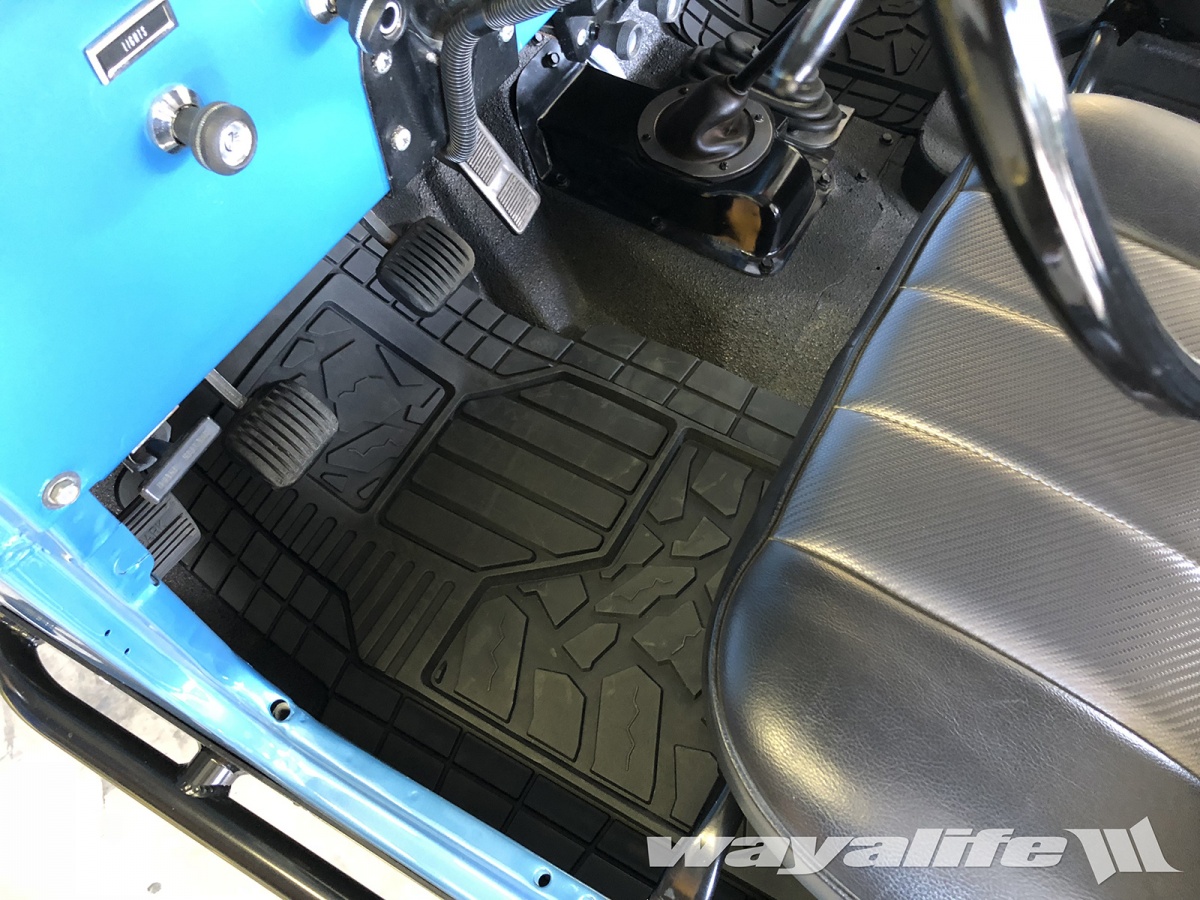 As you can see, they're all weather rubber floor mats that are made by Cooper Tire and have a design that looks just like the tread pattern on a set of Discoverer STT Pro tires.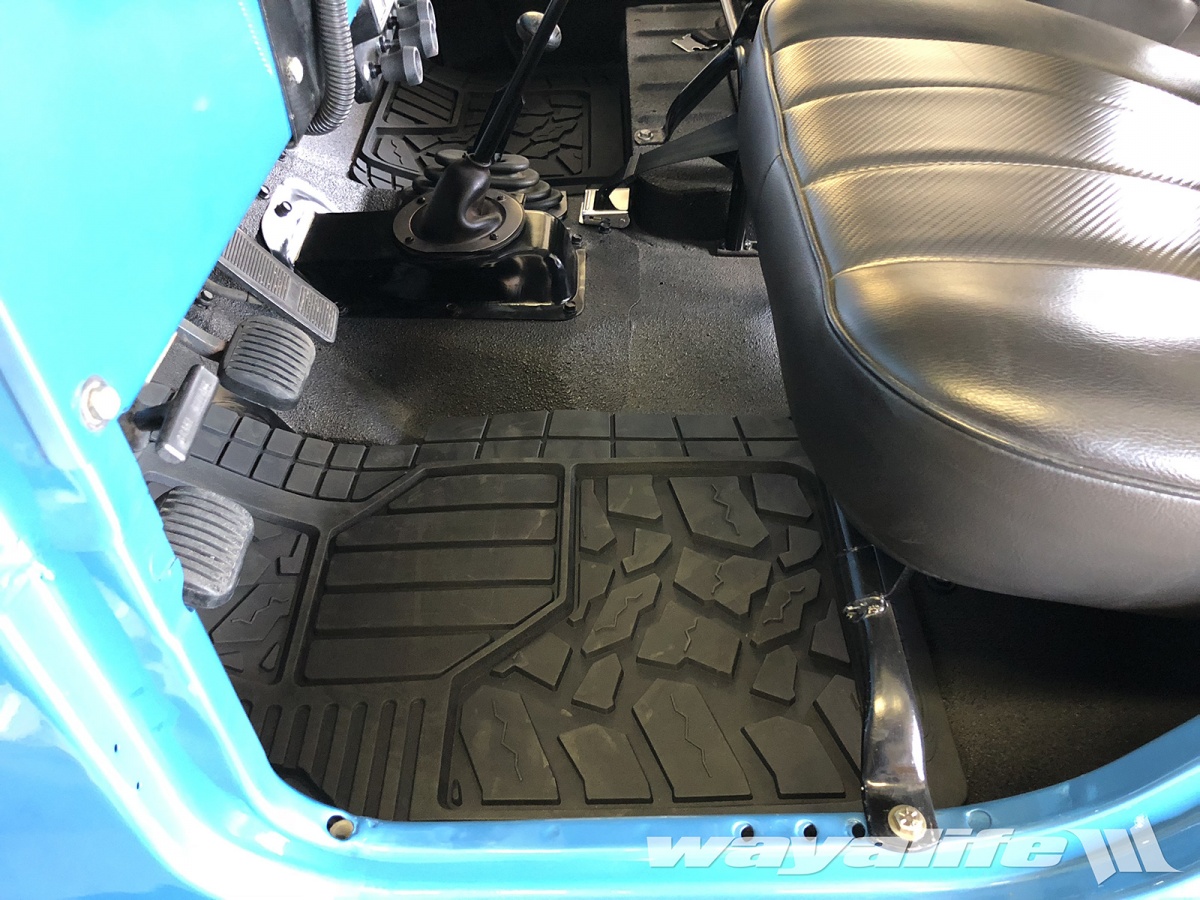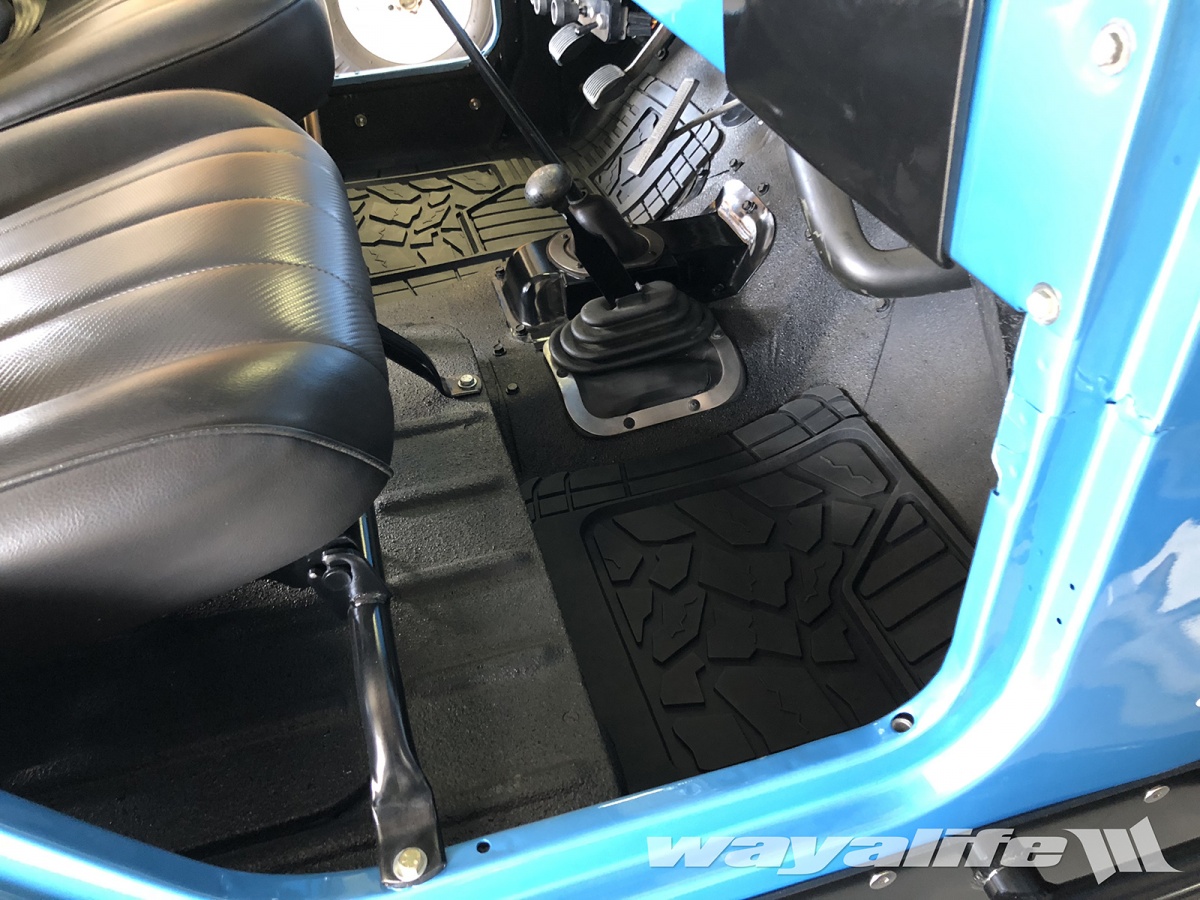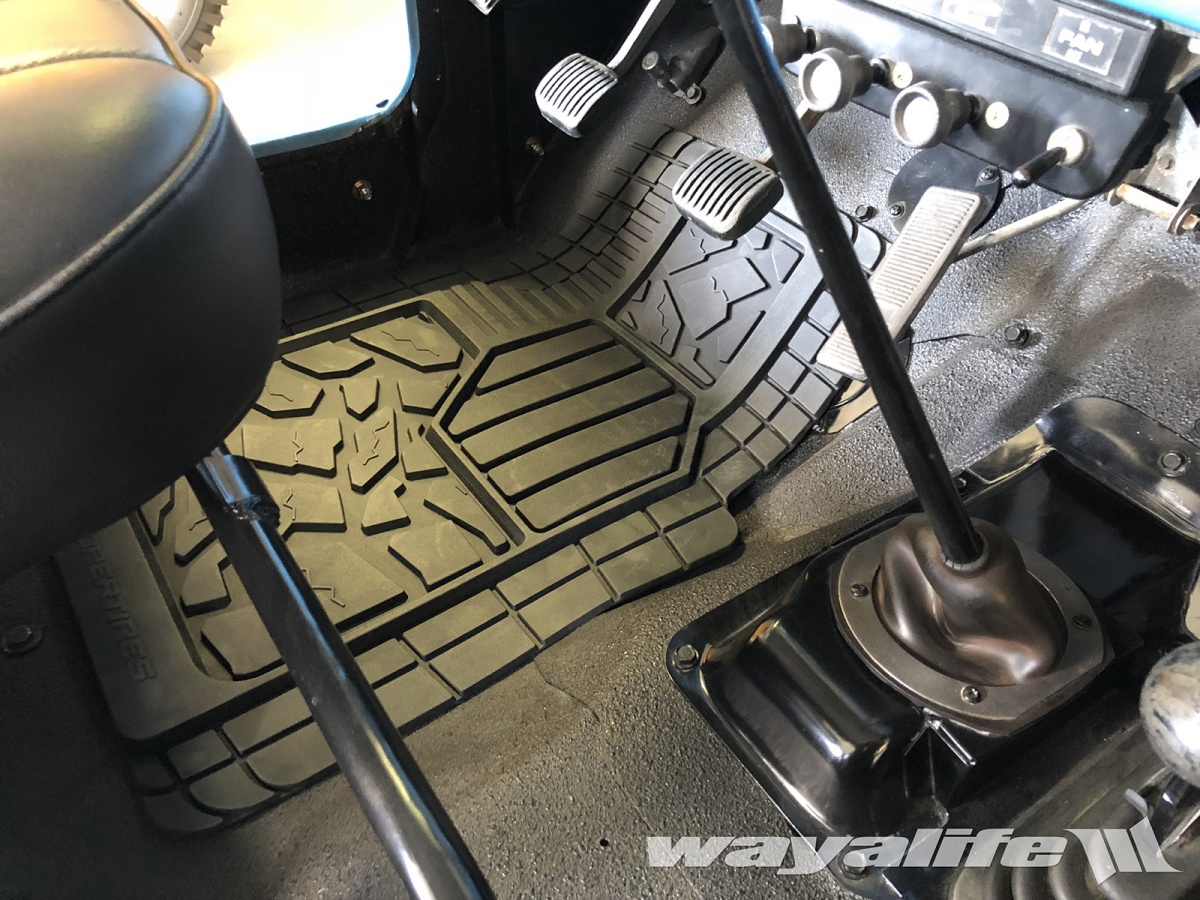 Being that Jane is an intermediate CJ-5, she has a storage box under the passenger seat and so a full size front mat wouldn't fit too well here. While I could have trimmed a front mat to make it work, I found that a rear mat worked just as well.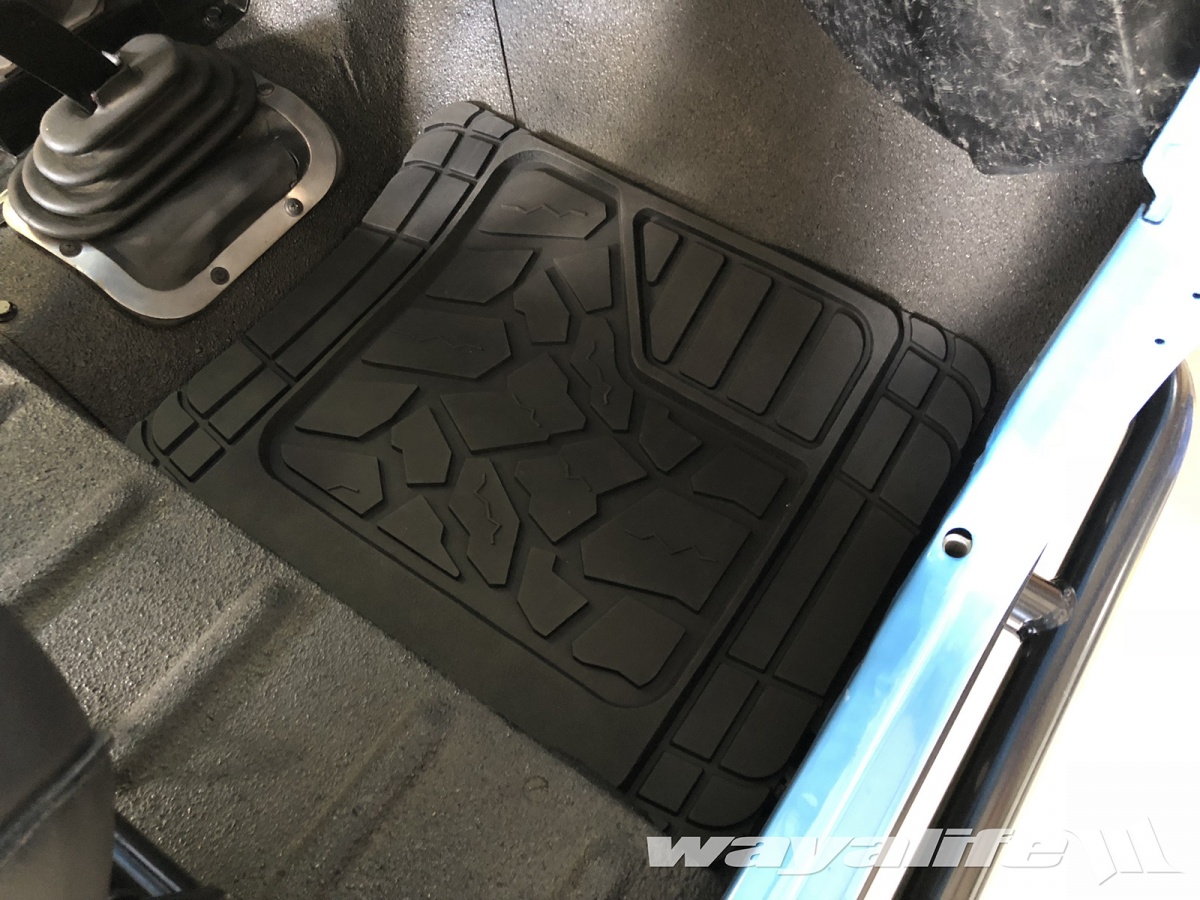 Of course, these floor mats can be used in any Jeep and can be trimmed as needed to fit any model.
Needless to say, if you're in need of floor mats for and would like a some that'll match the STT Pros that you're running on your Jeep, you can buy a complete set of these here: