Trimmed the Body Trim on our Jeep JT Gladiator Bed
So, I need to apologize and say right from the get go that this video is NOT a "how to" one. Unfortunately, Cindy and I didn't film what we did and mainly because we didn't think anyone would care. However, after making a post on WAYALIFE and seeing the kind of response it was getting there, we decided there might be a few people on YouTube who would be interested in seeing what we did as well. With that said, this video will show you what our Jeep JT Gladiator looks like after we trimmed 4″ off the bed side trim. This simple mod effectively raises the lowest point on the body so that it sits above the bumper and frame rails and that should help to prevent hits to them in the future.
Here's a closer look at what EVO Coilovers, a High-n-Tight Bumper, 40″ Nitto Trail Grapplers and a body trim has given our Jeep JT Gladiator over stock.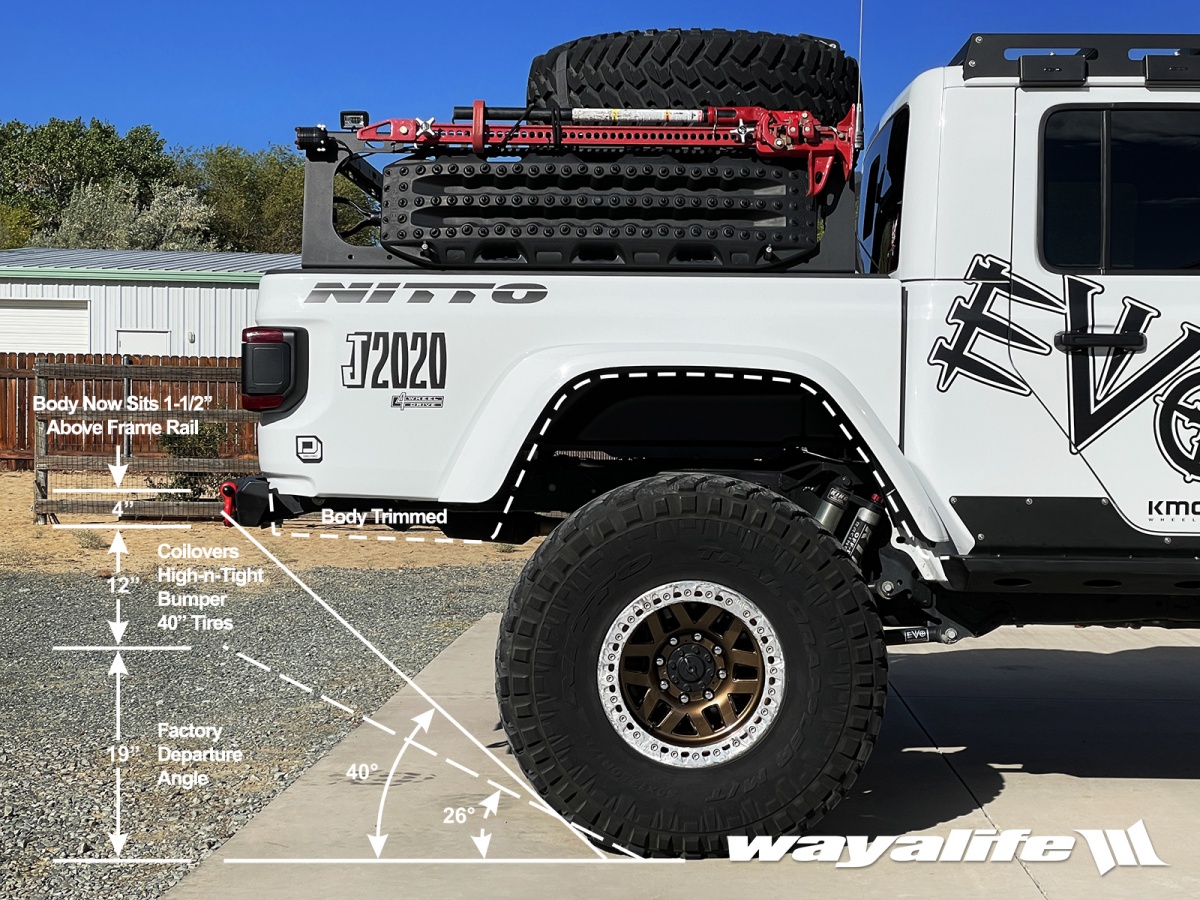 Click on the link below to see more photos of what our Jeep Gladiator looks like now with the tail end trimmed.
Gladiator Rear End Repaired & Trimmed