Was running CliffHanger in Moab last week when my fuel line began leaking. Started with 3/4 tank and had 1/4 tank when we were on the CliffHanger obstacle. Tried to tape it up to slow it down with electrical tape. It helped and I was able to drive it back to Moab. We flew down the trail get home. The fuel is coming from the compression fitting close to the transmission.
So thoughts are I could drop the tank and put in a an entire new fuel line or cut out the leaking portion and replace with fuel line and clamp it. Thoughts? I am leaning to just repairing it instead of replacing the entire line. Take some fuel injection hose and hose clamps
Picture of where fuel leak is.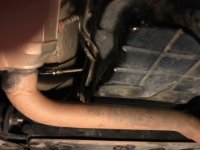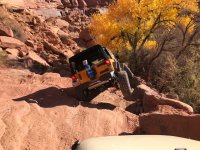 Wrong line?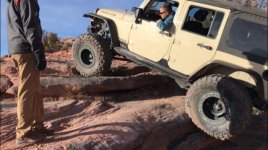 The start of the leak