I got a AUX-Power 6 Gang Switch Panel last Christmas, but just now getting around to installing it.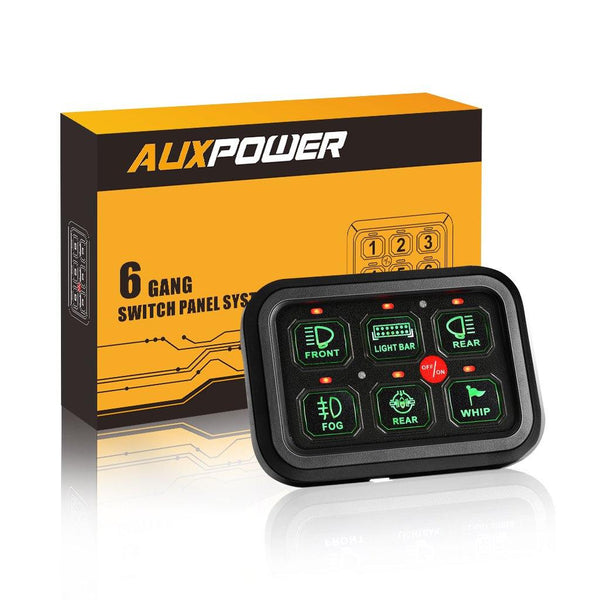 Features:* Multi-position installation and wide application. with different brackets, it can be installed in any position you like.* Universal 6 switch panel relay system. power up to 6 lights & accessories from one convenient place.* Customize your own panel, with 50 universal switch stickers...
It has
1 - 30A
2 - 20A
3 - 20A
4 - 10A
5 - 10A
6 - 5A
What I have to wire into it.
1. Front JK Locker
2. Rear JK Locker
3. Pair of 3in LED Pods
4. Set of Four 4in LED Pods
5. Pair of 6in LED bars
6. (Open)
Can't I just run 10A fuses all of them?