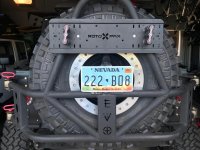 Due to some premature wear on my Nitto Mud Grapplers I needed to replace them. This write up will help you with the method that I used. I did not take many photos, but I'll post up what I took.
What you will need
• A day off of work (optional)
• Costco membership
• Uber App
• Champagne
• Orange Juice
• Sushi restaurant
• Credit card or cash
What you will need to do
1. Decide on what tires you want to go with. For this installation I decided to switch from the Nitto Mud Grapplers and go back to the Nitto Trail Grapplers that I have ran in 37s.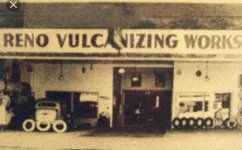 2. Call a reputable local tire business and not some large national chain that is schizophrenic with its policy regarding bead locks wheels. In this case I selected Reno Vulcanizing Works which has been serving the Reno area since 1922.
3. Order tires. Try to pay for them in advance, but be told that you should wait to pay until after they arrive and get installed. Schedule installation a few days after you order.
4. Drop Jeep off at the shop. Chat with the guys doing the installation as everyone at the shop is super friendly including the owner who is actually in the shop almost every day.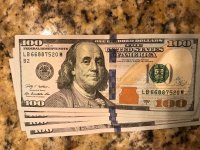 5. Meet the guy who is buying your used mud grapplers and collect money.
6. Use Uber app to get a ride home.
7. Do a little work on your day off.
8. Go to Costco and buy food for the mother's day lunch you are preparing. In this case I selected some baby back ribs.
9. Stop by your favorite sushi place for lunch.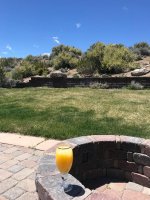 10. Sit outside and enjoy a mimosa (or two) while enjoying some fine Northern Nevada weather.
11. Get a ride back to the shop in the afternoon and pick up your jeep (Uber optional at this point).
That's it! Your new 40" Trail Grapplers are installed and you are ready to roll.
Hope you found this write up helpful.
Last edited by a moderator: