I've been intermittently smelling a small whiff of burning oil for about 3 months now. It's weird, I went on a 1,400 mile round trip and never smelled it. But if I drive across town I'll smell it occasionally. Finally decided to climb underneath it to day and here is what I found
First picture is from underneath, this is the passenger side between the transmission and exhaust. There's a small drop of oil.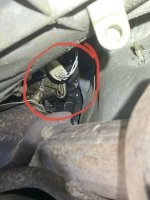 This picture is topside looking back toward the firewall. You can see there's some build up.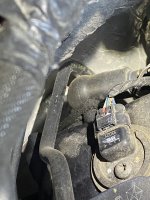 I think it's the valve cover gasket, but I'm not sure. Has anybody else ever had this?
Also, this is on a 2013 with about 124,000 miles.