So my youngest daughter is off to college in Columbia, SC in a few weeks and we decided we should go spend a day exploring the backroads roads and trails in Benezette, Pa and the Quehanna Wild Area in the North centarl part of the state. Benezette is home to an Elk herd that was repopulated back in 1915 or so with Elk from Yellowstone after the native herd was wiped out by over-hunting. The Quehanna Wild Area is roughly 75 square miles designated as wilderness. There are numerous dirt & gravel roads throughout it but better yet there are a lot of old gas well access roads that are mostly unmaintained. We started in Medix Run, where a group of families had a hunting camp in the late 60's but sold it in 2005.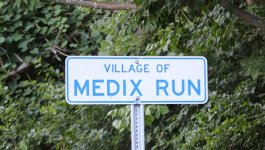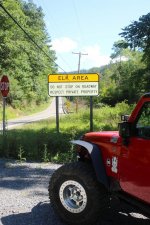 Since this is kind of a send off trip, I let her do most of the driving. Airing down before the start of the trip with a large stream crossing.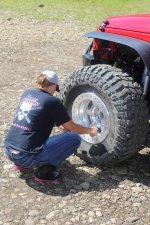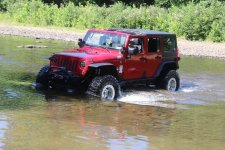 After that, on to the trails. Really nice on these roads. You never see anyone and you can go at your own pace.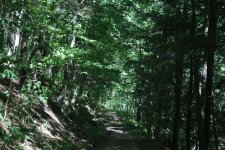 A short ways in we came across a decent mud hole for her to try her hand at.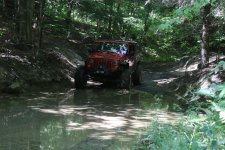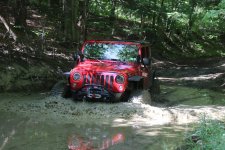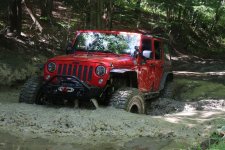 The smile says it all!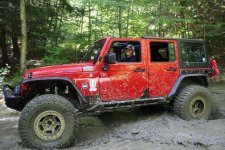 Then on to more trails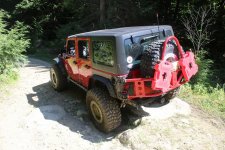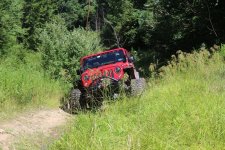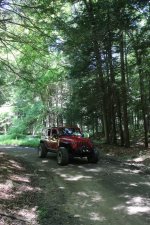 Focused!