Administrator
Staff member
Thanks to a great post made by the member Opus over on ToasterJeep, I decided to do a quick write-up that should be helpful to anyone looking to gain a bit more storage space in their Jeep Renegade. In a nut shell, there's a lot of wasted space under your spare tire and you can reclaim it simply by flipping it over. This is quick and easy to do but you will need to make a trip to the hardware store to pick up 1 new bolt. The following step-by-step instructions will show you just how easy this is to do.
What you will need
---
• (1)M8-1.25 X 65mm Bolt
• Flathead Screwdriver
• Hammer
Instructions
---
1. Remove the bolt securing your spare tire to the floor of your Renegade. Then, flip the tire as show.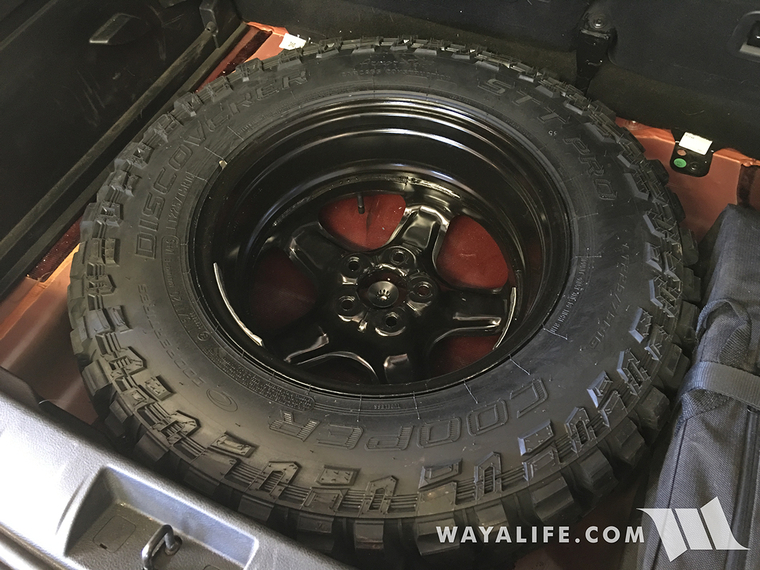 2. You will need to keep the plastic floor mount in its place. If you ended up removing this mount with the bolt, you will need to reinstall it as shown.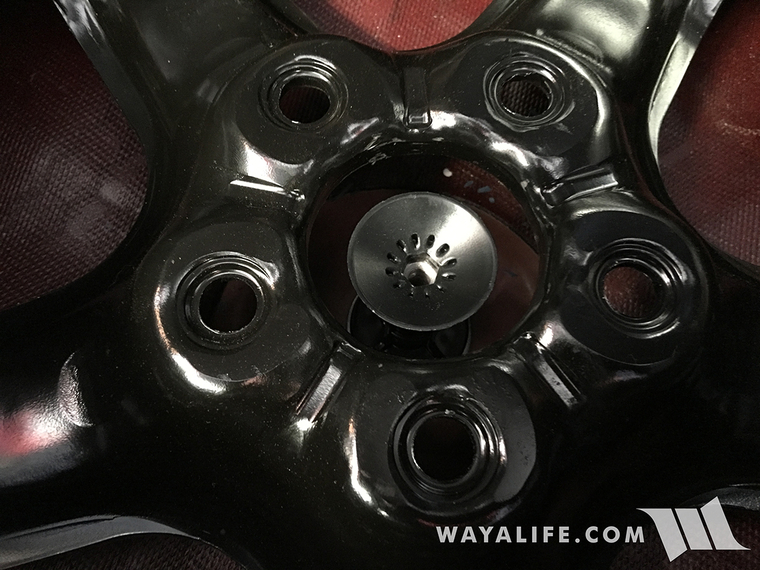 3. In order to secure your flipped spare tire to the floor of your Renegade, you will need to acquire a new M8x1.25 x 65mm bolt. This photo will show you what it looks like compared to the factory bolt setup.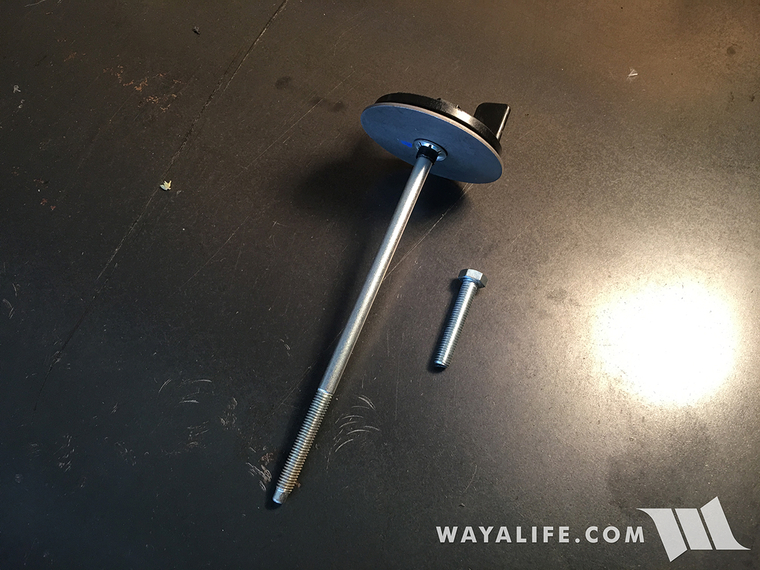 4. Use a flathead screwdriver to pry off the assembly washer from the mounting bolt.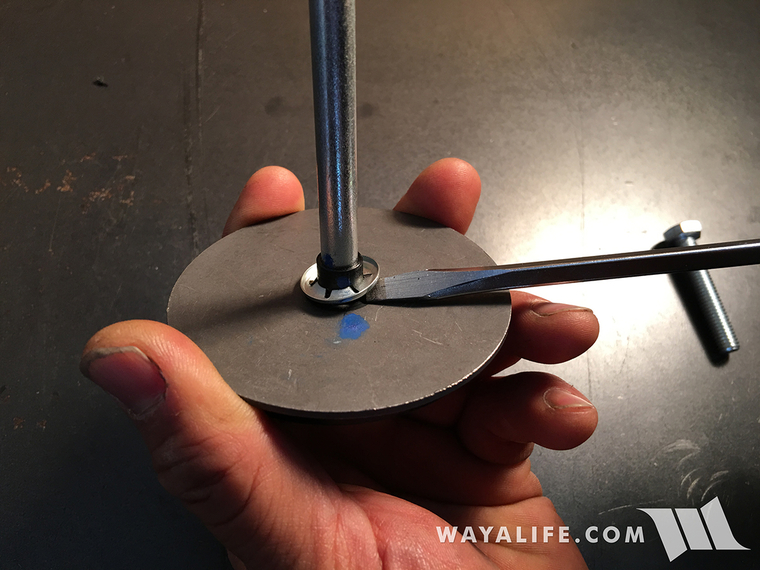 5. You can now separate the bolt from the plastic knob by giving it a light tap with a hammer.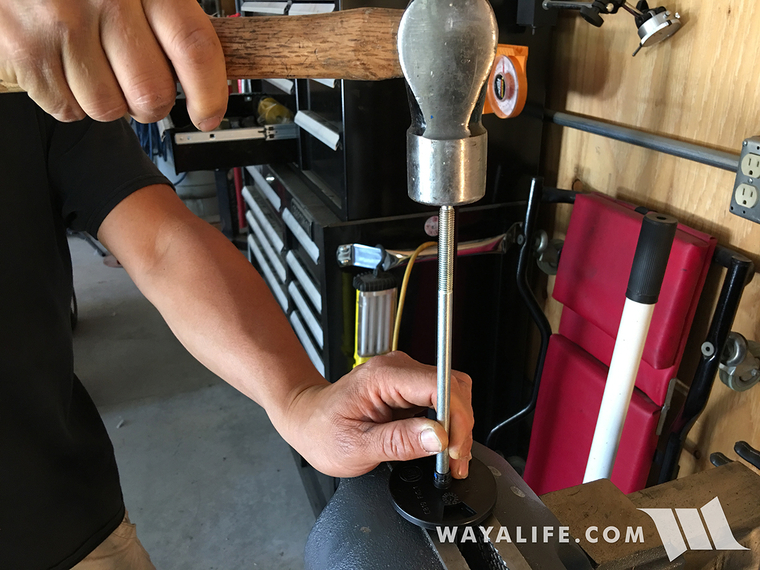 6. Insert the new M8x1.25 x 65mm bolt through the center of the plastic knob and install the large metal washer as shown.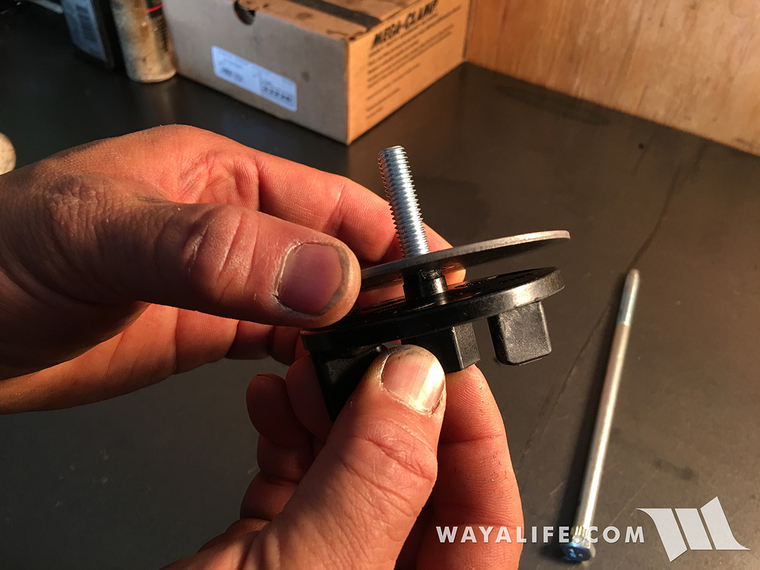 7. You can now install the assembled mounting bolt and secure your spare tire onto the floor of your Renegade.
That's all there is to it. You now have a lot more room to store things like recovery gear and tools.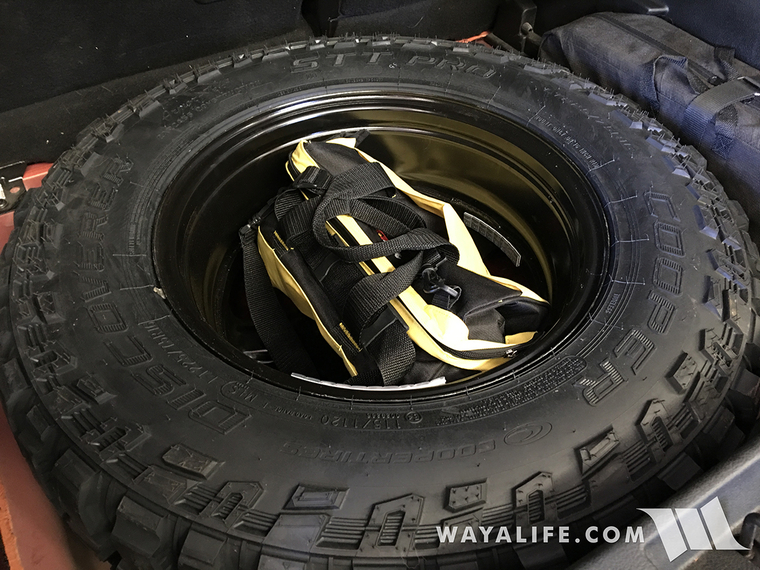 I hope this short write-up was helpful to you. Please let me know if you have any questions.