Administrator
Staff member
For those of you who've converted your Jeep Renegade halogen headlights to a set of LED bulb and are wanting to change out your sickly yellow-brown day time running lights or "DRL" to something a bit more white in color, this write-up will help you to do just that. Fortunately, changing out your factory DRL bulbs to a set of LED bulbs is not only cheap to do, it's also extremely easy to do. What you will need to know is that your factory DRL incandescent bulbs are a standard P21 which are commonly used for car tail lights/brake lights and turn signal lights and the LED equivalent will be a 1157. Also, when shopping for a set of 1157 LED bulbs, you will need to make sure that it is "CANBUS NO Error Free". Not all LED bulbs are and it is important that the ones you get are. There are a lot of different manufacturers of LED bulbs and the set I ended up buying was made by HAMIST and I found them on Amazon. Here's a shot of what they look like.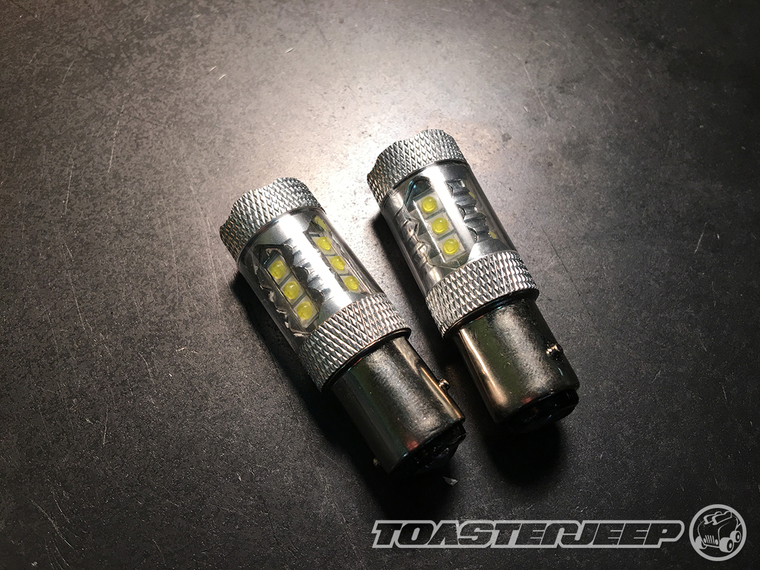 What you will need
---
• (2)
1157 White LED Bulbs - CANBUS NO Error Free
• Phillips Screwdriver
Instructions
---
1. Park your Renegade and turn your steering wheel to the left and until it is at a full lock. Then, use a phillips screwdriver to loosen the 2 plastic screws securing the fender liner access panel in place.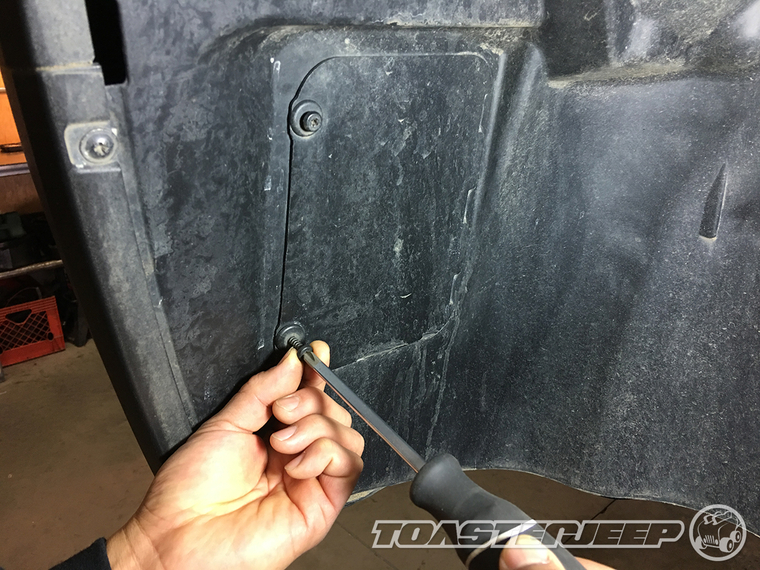 2. With the screws loosed, you should be able to simply pry off the fender liner access panel.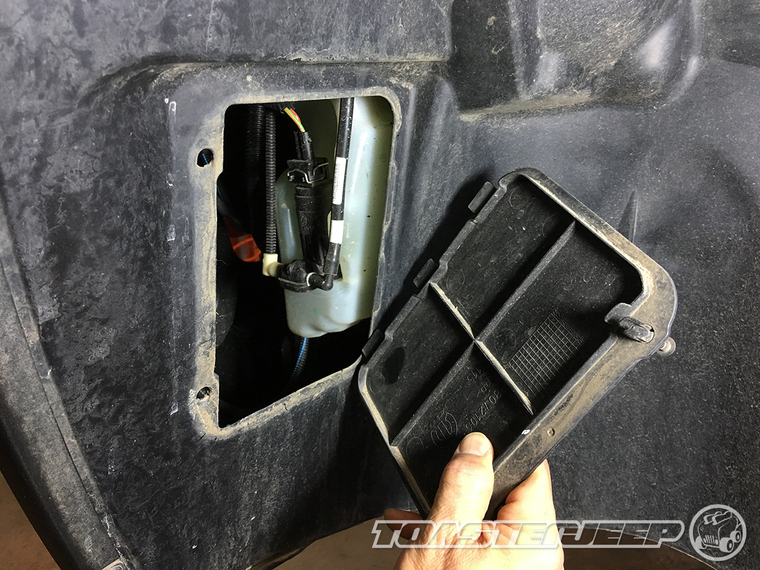 3. Looking into the access port, you will see there are 2 different wires plugged into 2 different bulb sockets. The white socket on the left is for your indicator lights and the black one on the right is for your DRL. Gently pull the locking tab on the black socket plug and pull down to remove it as shown. (NOTE: I only unplugged the indicator light to help make it easier to photograph. It is not necessary to unplug it)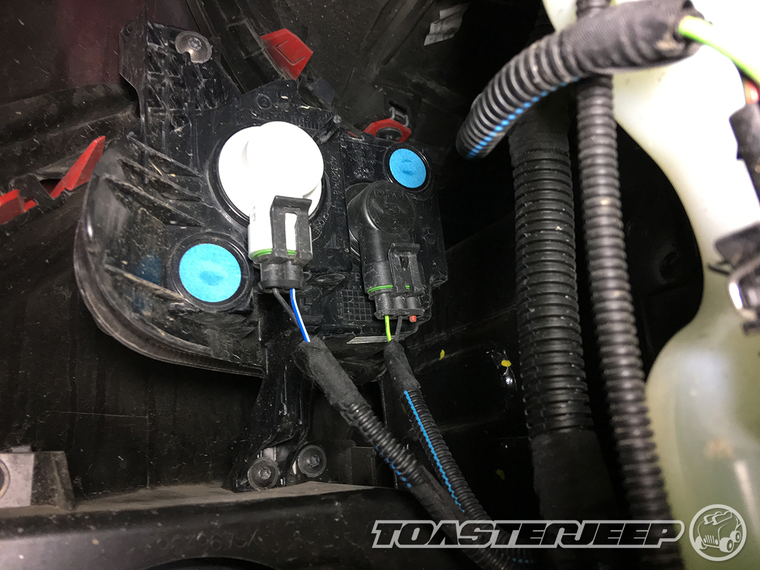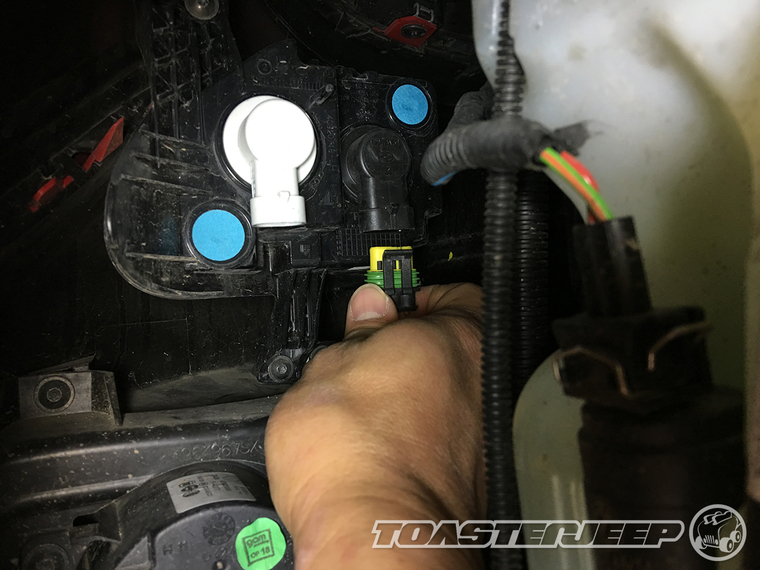 4. Firmly hold the black DRL socket and rotate it counter-clockwise until it's unlocked and then remove it from the light housing.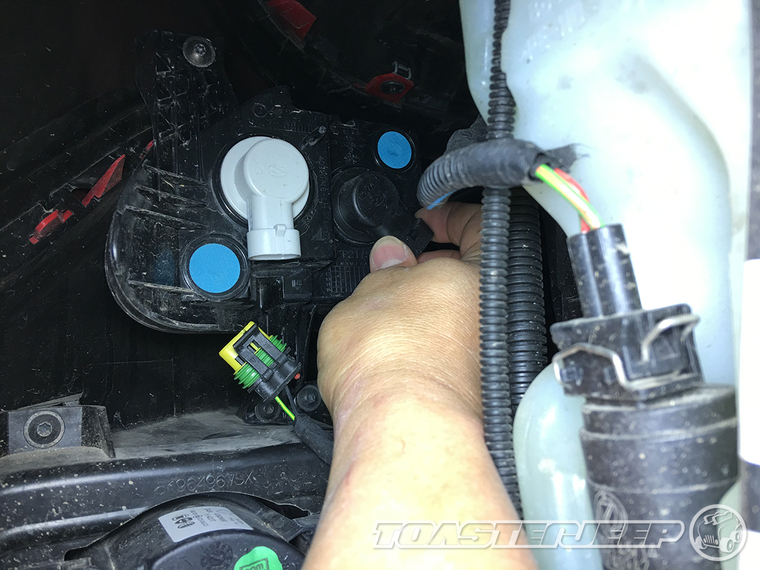 5. Remove the factory P21 incandescent bulb from the DRL socket by gently pushing down on it and then rotating it.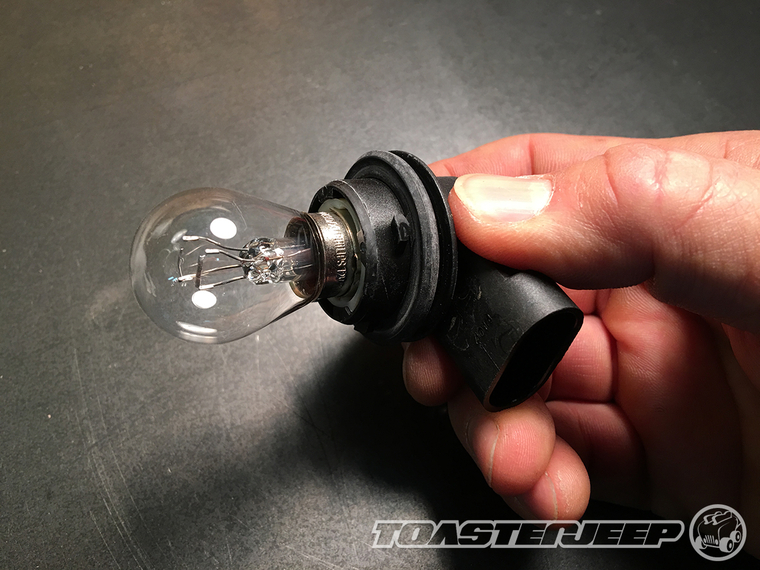 6. Install your new 1157 LED bulb into the DRL socket by pushing it in and rotating it until it locks in place.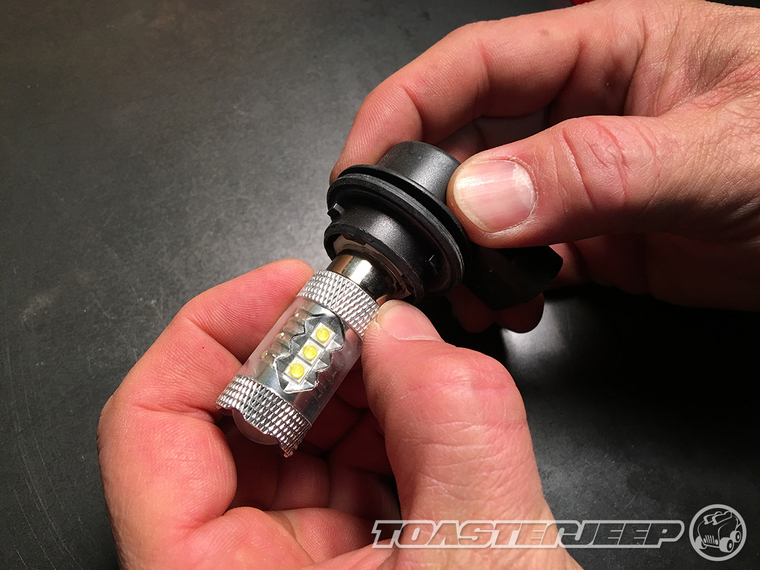 7. Carefully reinstall the black DRL socket back into the light housing and then rotate it clockwise until it locks in place.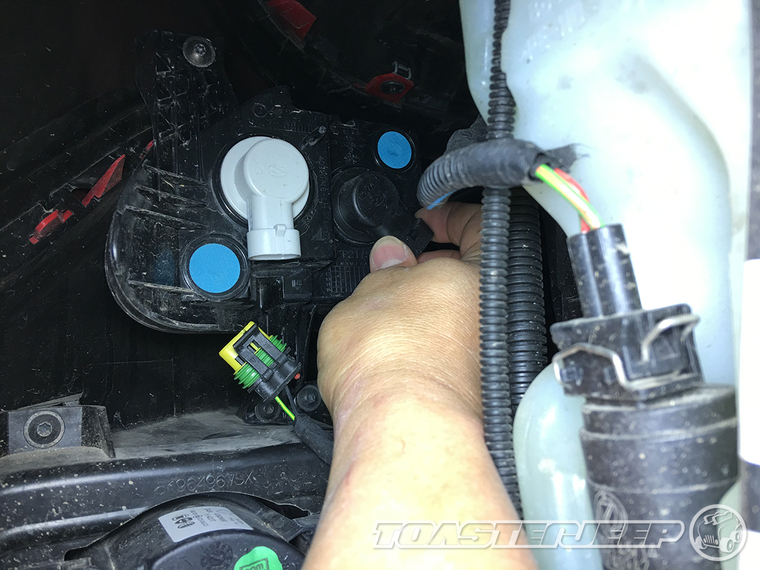 8. Reinstall the plug back into the DRL socket.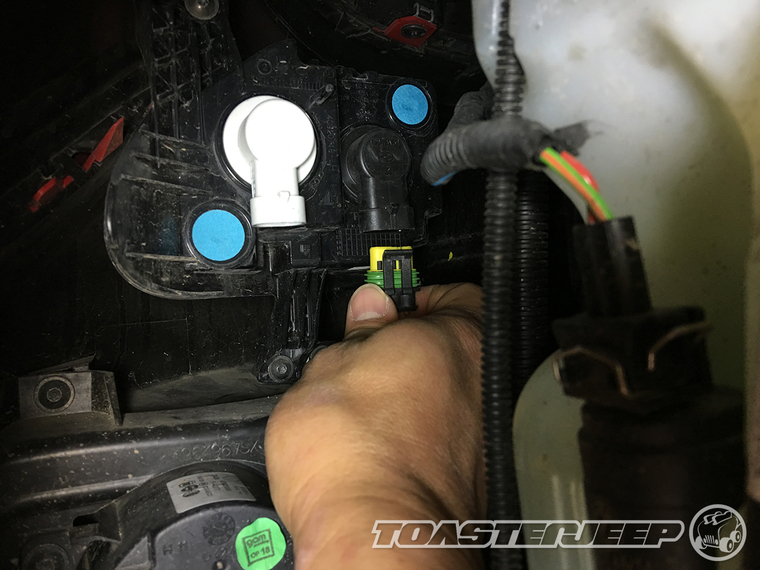 9. Reinstall the fender liner access panel and then, using a phillips screwdriver, lock it in place by tightening the 2 plastic screws.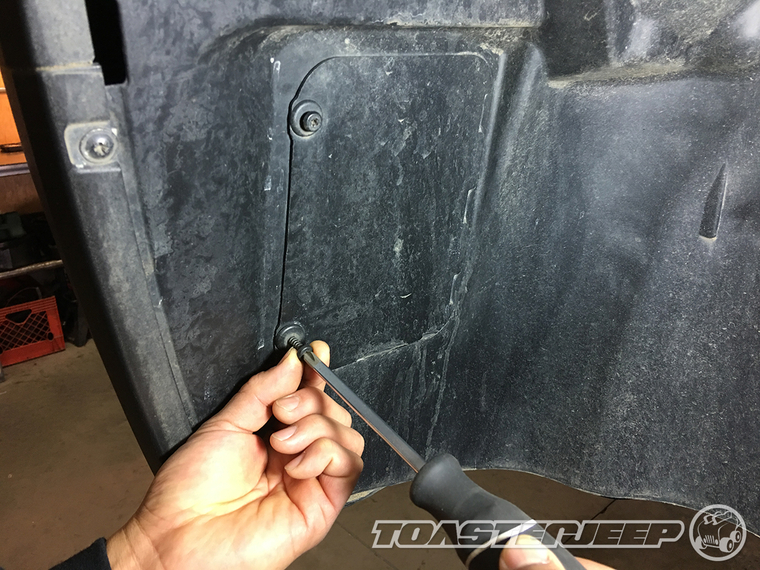 10. Repeat steps 1-9 on the passenger side of your Renegade.
For comparison sake, here's a shot of what the factory Renegade DRL with a standard P21 incandescent bulb looks like when on. As you can see, it's a dim yellowish brown light.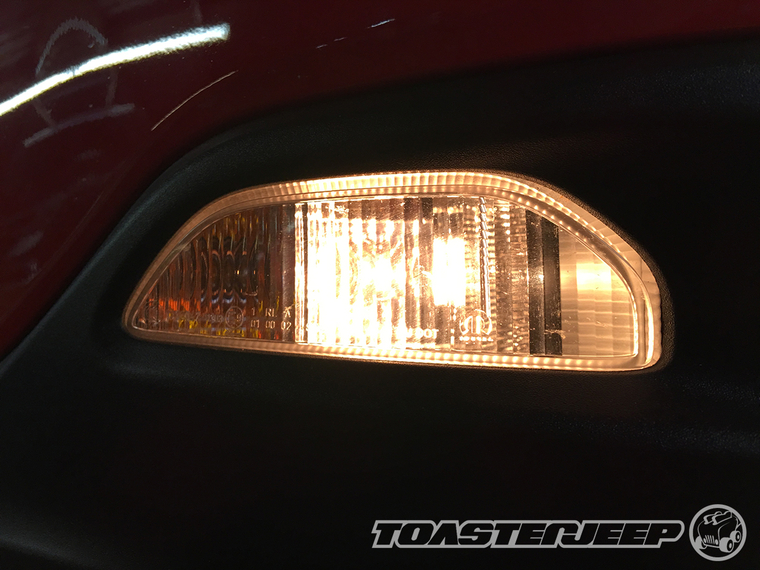 And now, here's what a new 1157 LED bulb looks like when on. As you can see, it's a much brighter and whiter light. (NOTE: The amber color you see on the right side of the lens is the indicator light bulb. This too can be changed out to an LED if you so desire)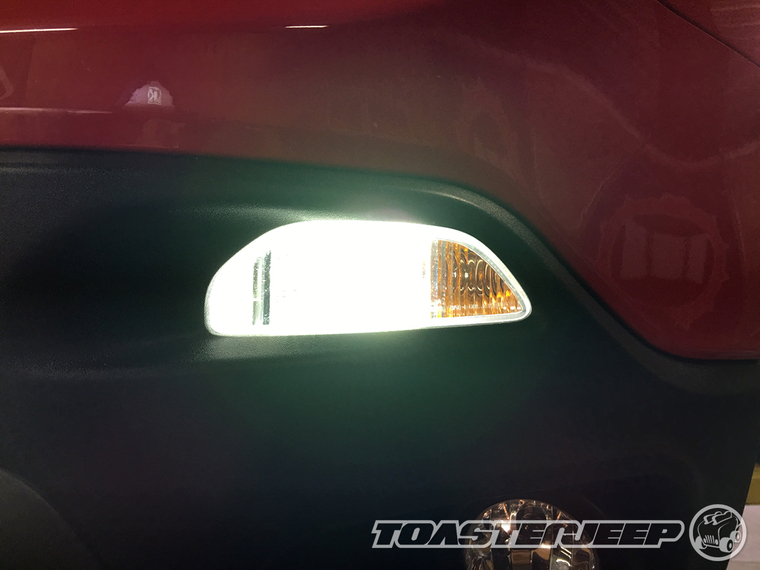 With that said, what I can tell you is that I LOVE the addition of these new LED bulbs! Not only do they not look sickly anymore, they look great together with the new LED headlights I just installed. So far as I can tell, they don't look any brighter than the factory incandescent bulbs (which is a good thing as that's what I wanted), just whiter in color. I would definitely recommend doing this upgrade especially if you've upgraded your headlights to LED's.