Administrator
Staff member
Just because the all new Jeep Renegade comes equipped with an independent front and rear suspension system (IFS and IRS) doesn't mean it doesn't come with front and rear sway bars as well. And, just like a Jeep with solid axles, disconnecting the front sway bar will allow you to have a greater amount of axle articulation. Of course, more articulation will help keep all four tires on the ground better and that in turn means you have more stability and more traction. This short write-up will help show you where your front sway bar links are located, how to disconnect them and safely store them out of the way.
NOTE:
Please be advised that this was done on a Jeep Renegade Trailhawk running a Daystar 1.5" lift and running 225/75R16 Cooper Discoverer Pro STT tires. In order to run these bigger tires, I did need to install a set of 1.25" wheel spacers. The lift, the new front sway bar links and greater amount of clearance provided by the wheel spacers ALL contributed to making this possible and so easy to do. Attempting to do this on a stock Renegade will require more effort, different tools and may have rubbing issues as well.
What you will need
---
• 17mm Socket
• 18mm Wrench
• Torx T-40 Bit (for factory front sway bar links)
• Zip Ties
Instructions
---
1. Park your Renegade on level ground, this is a critical step and one that will make the following steps easier. Turn your steering wheel to the right and until it's at a full lock so that you can get access to the driver side front sway bar link. Use an 18mm wrench to hold the Daystar sway bar link stud in place while you remove the nut using a 17mm socket as shown.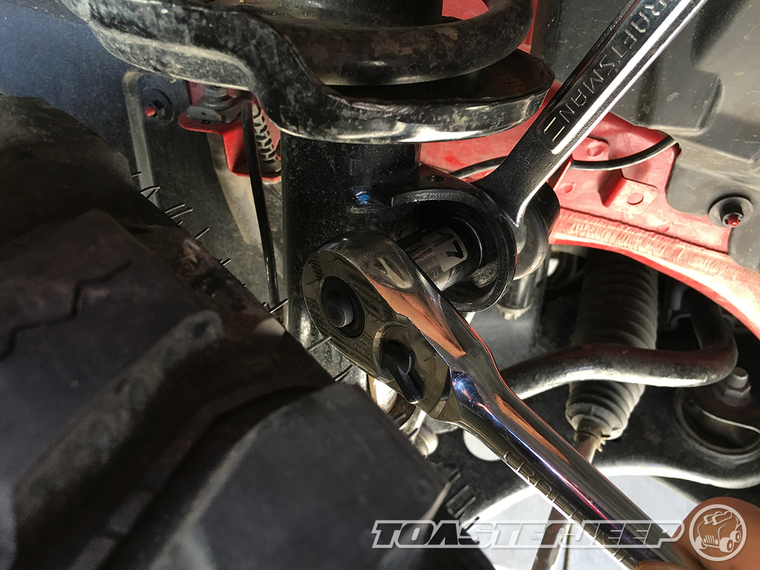 If you are still running factory front sway bar links, you will need a Torx T-40 bit to hold the sway bar stud in place and an 18mm box wrench to remove the nut.
2. With the nut removed, you can now pull the sway bar link stud out from the strut mount.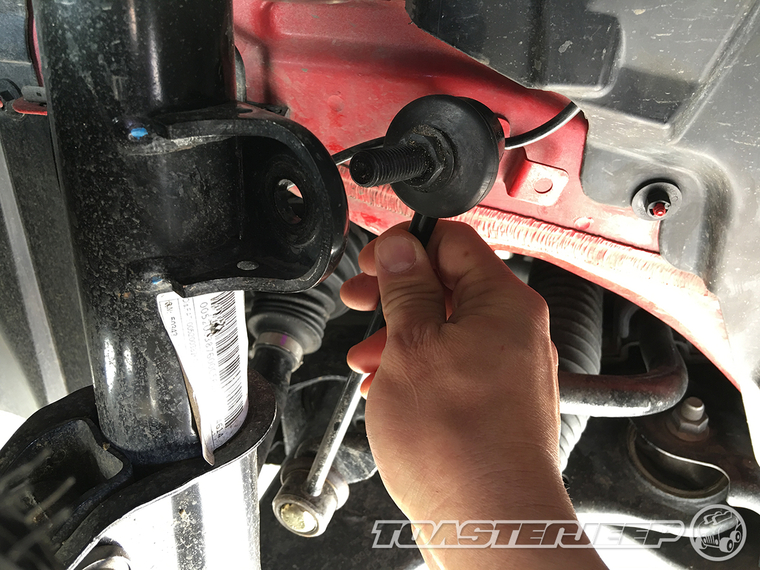 3. Pull the sway bar link end up to the speed sensor bracket attached to the body and then secure it to the bracket using a zip tie as shown.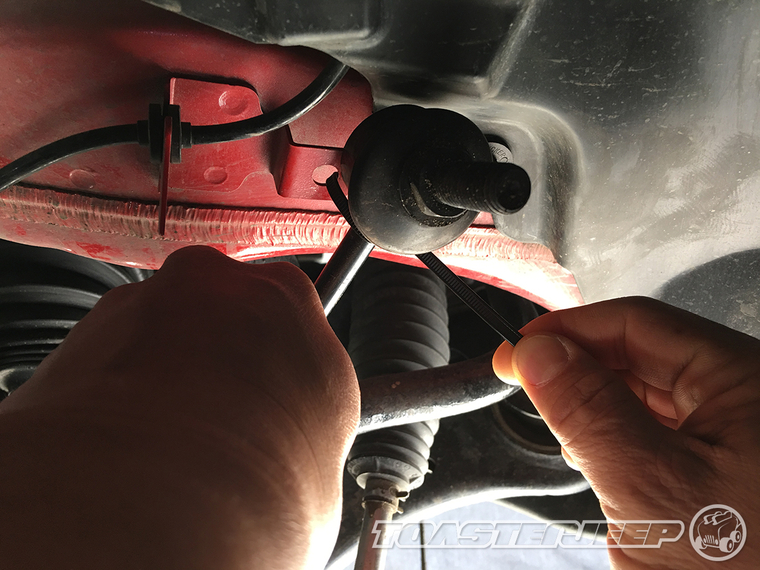 Safely store your front sway bar link nuts inside your Jeep and that should be all that you need to do. When you're done for the day, simply cut the zip ties and reinstall your sway bar links in the same way. I would NOT recommend that you disconnect your rear sway bar links. Unlike the front sway bar, the rear is significantly smaller in size and has a much lower torsion rate. Because of it, the rear sway bar will still allow for a greater degree of articulation while still providing stability.
Test Photos
Without question, the Renegade will never been a rock crawling flex monster but, as you can see in the before and after shots below, disconnecting your front sway bar links will allow for more front axle stuff or compression and this will help to keep all four on the floor.
BEFORE SHOTS
As you can see in these before shots, I ramped my Renegade up on a stack of concrete pavers measuring 12.5" and the rear tire lifted off the ground by almost 3".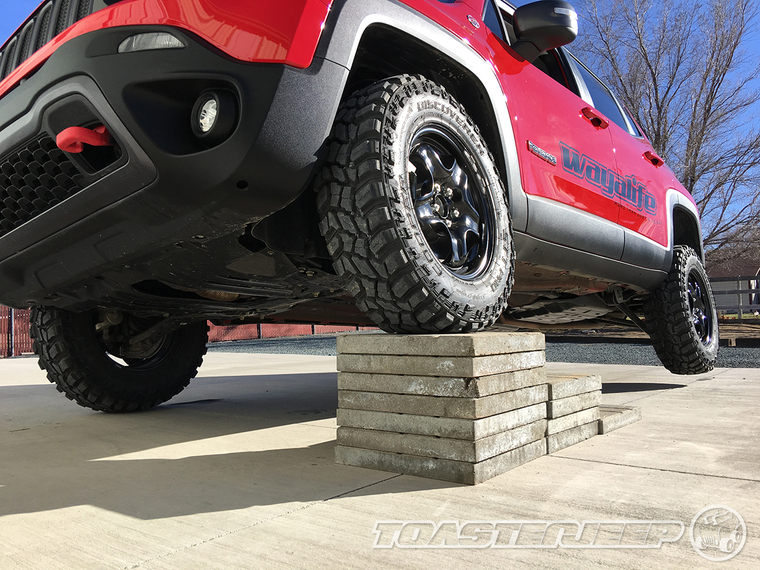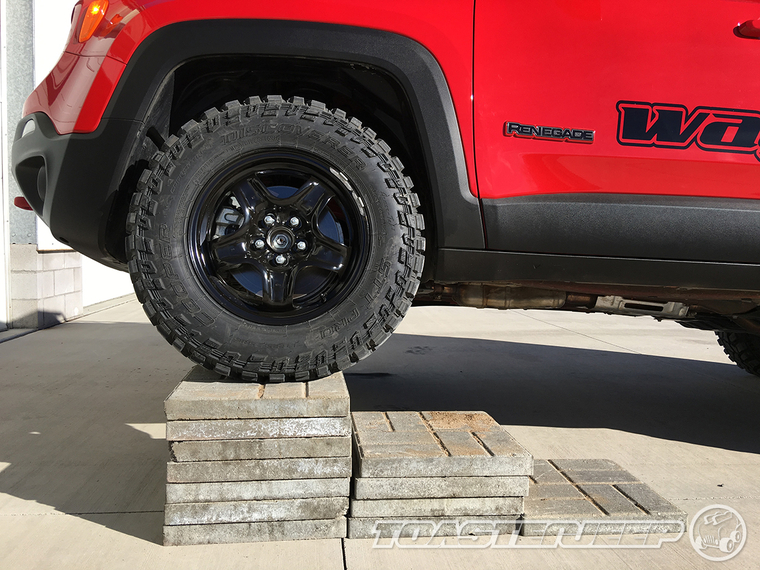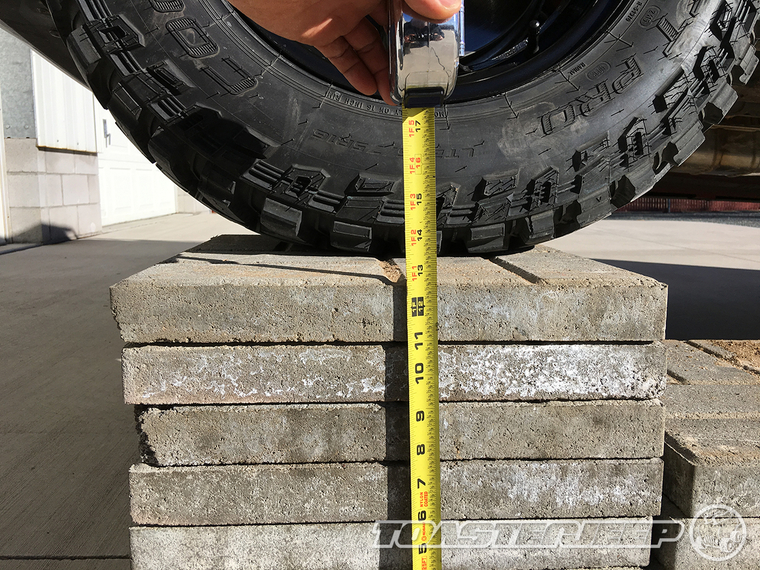 This shot shows how much or how little the front tire is compressing or stuffing up into the wheel well.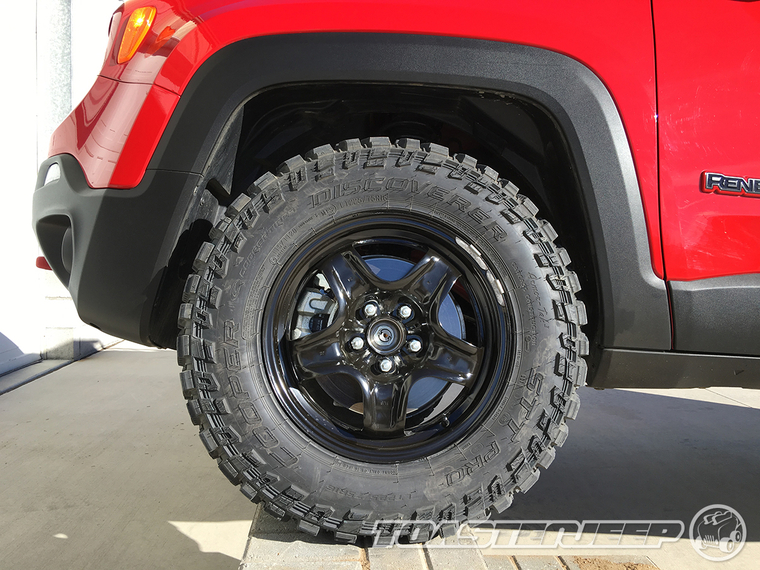 This shot shows how much the coil itself if being compressed.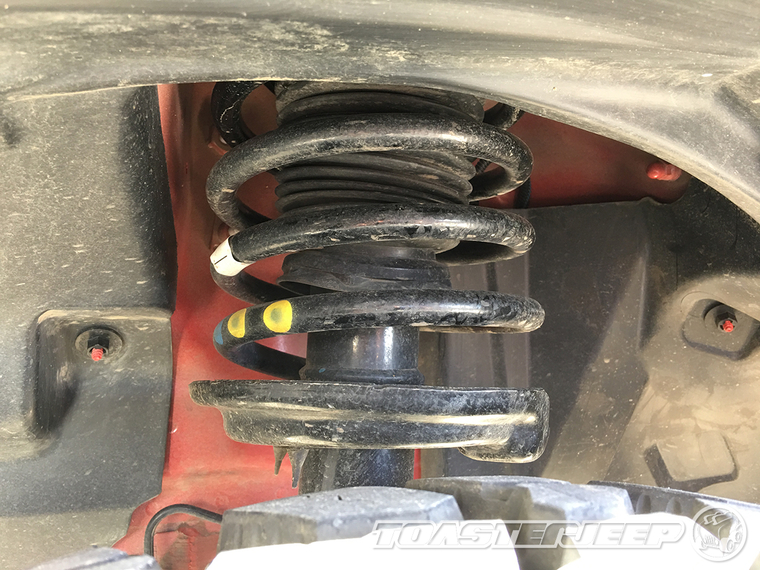 Here you can see how much the rear tire is lifting off the ground.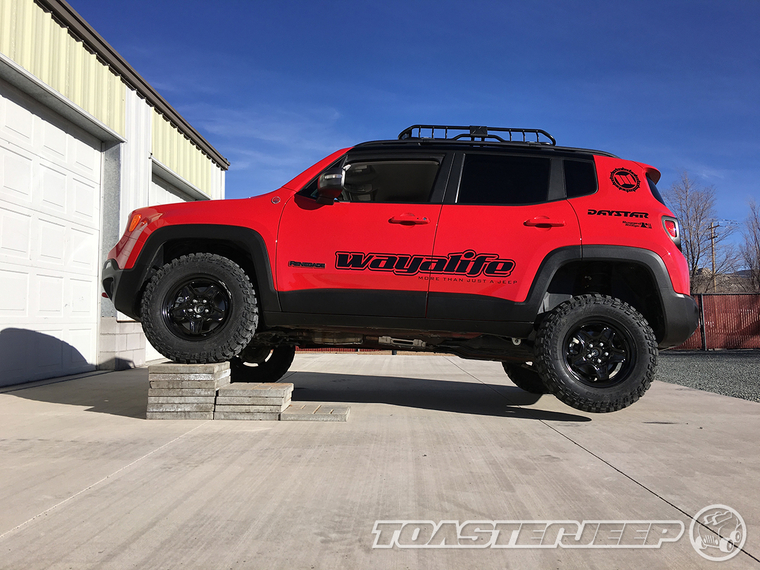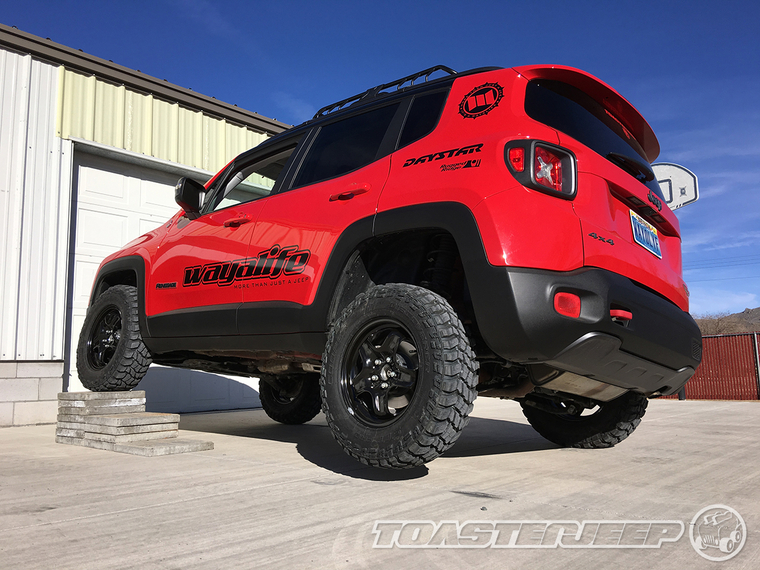 As you can see, the rear tire is lifting almost 3" off the ground.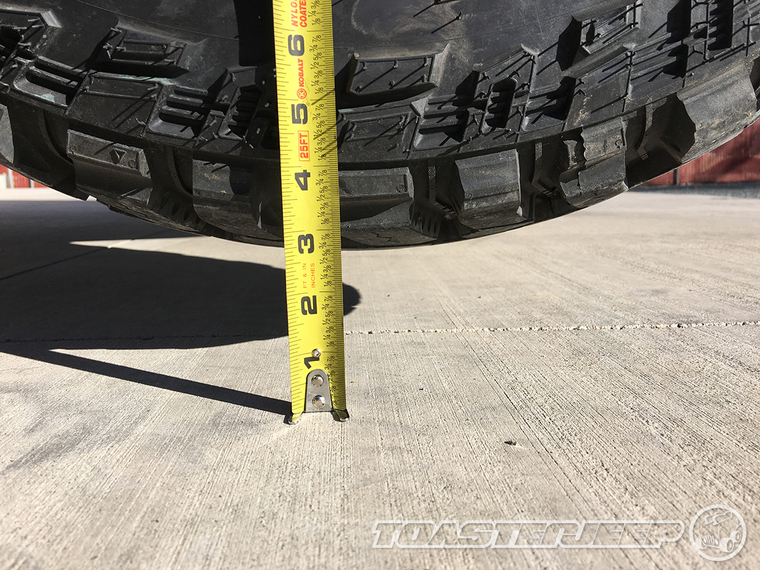 AFTER SHOTS
After disconnecting the front sway bar links on our Jeep Renegade, this is what it looks like on the exact same ramp. As you will see, all four tires are planted firmly on the ground.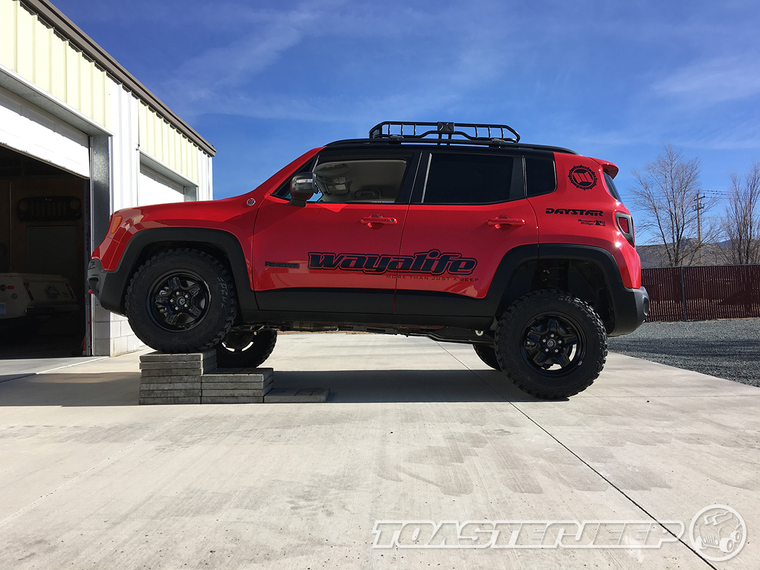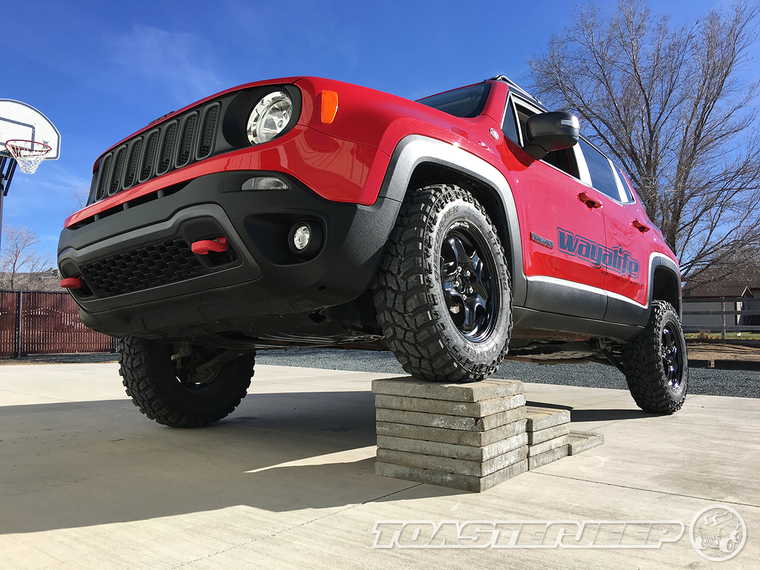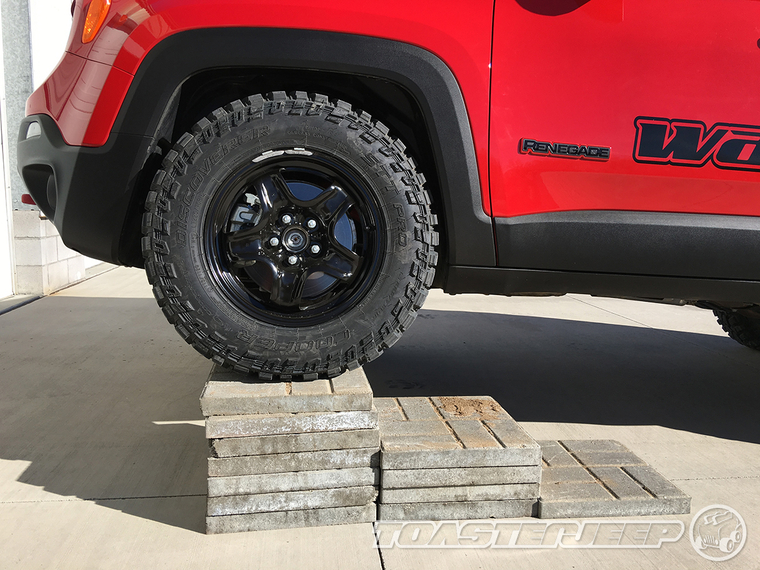 Notice how much more the front tire is stuffing into the wheel well.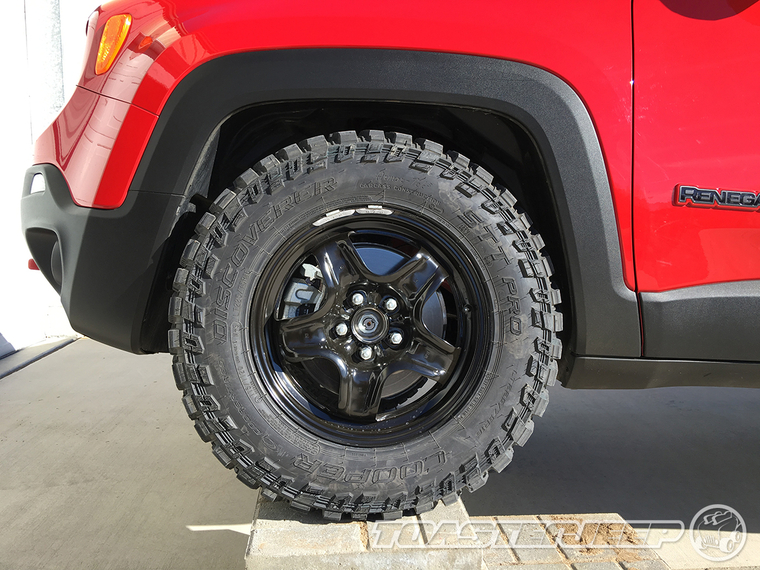 Here you can see how much more the front coil is compressing now too.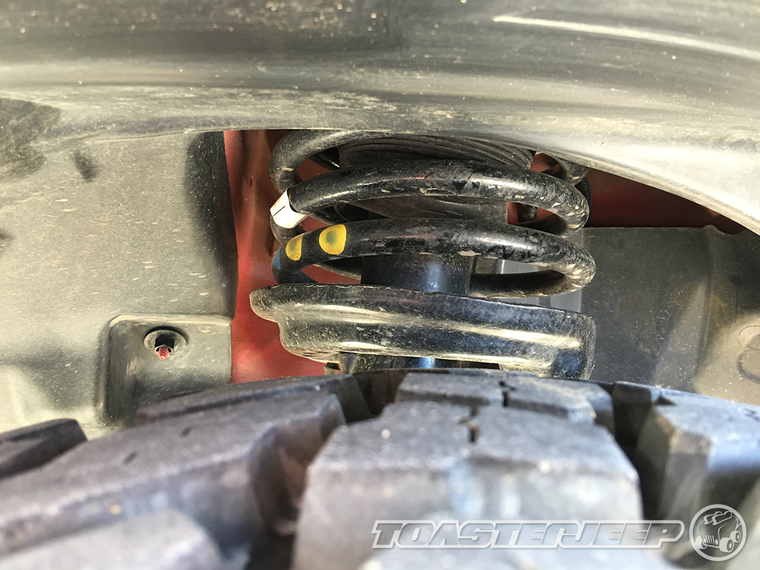 As you can see, there is no longer any lifting of the rear tire off the ground.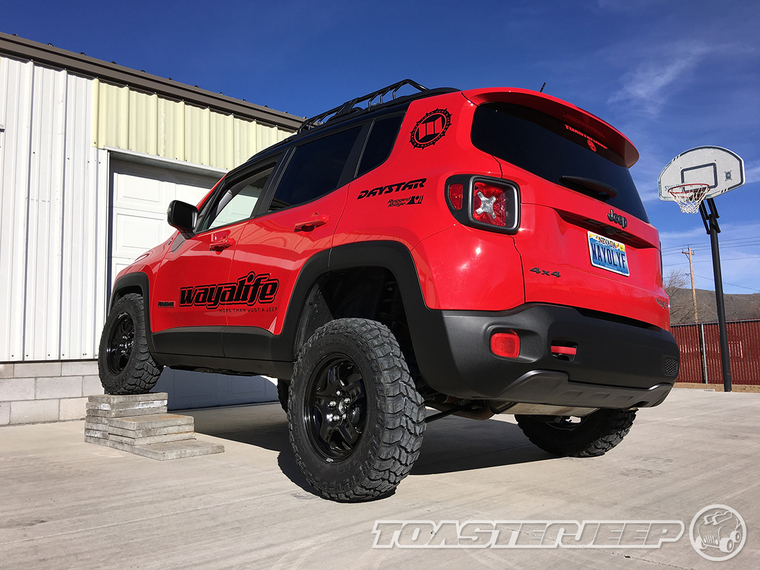 While the amount of articulation you will see by disconnecting your front sway bar links won't be earth shattering, every little bit you can get will help out a lot and as you have seen in the photos above, doing so will make a difference.
I hope this write-up was helpful to you. Please let me know if you have any questions.