So unlike most builds here, this one is a WJ and not a JK. But with that being said, here is what I have.
The obsession started when I turned 16, and I bought a 2003 WJ Laredo in 2011. As most 16 year old guys, I thought my Jeep was the shit and could take on anything. Which to its credit, it was much more capable than most people had expected in its stock form, but nowhere near where it could be.
Now my first purchase (mostly because the set I had were somehow burnt off on a Georgia backroad) was a set of tires. Enter the terrible Falken Rocky Mountain ATs (also known as the Wildpeak). These might work for the guys out west where grip is abundant, but out on the east coast, they were about as grippy as regular street tires.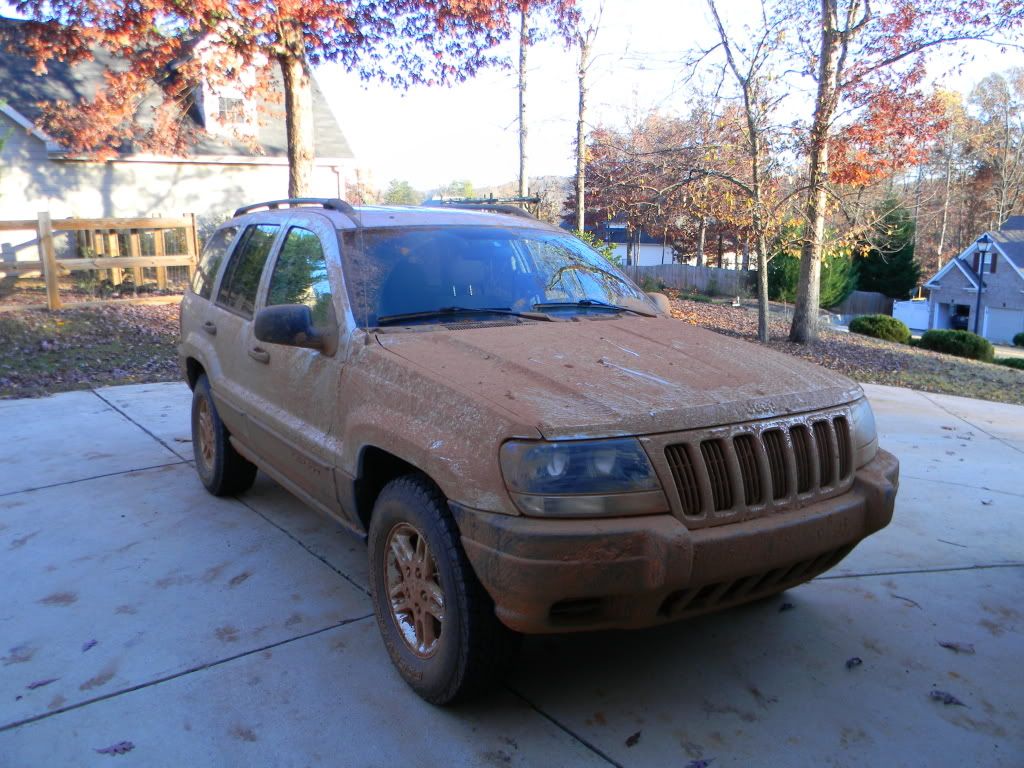 It was after that, that I decided that I needed a little boost in height. At the time I did't think I would need more than about 3-4 inches of lift, which soon changed lol. After weighing my options, I ended up going with Iron Rock Offroad's 3 inch lift, which was just a basic coil spring lift with a generic shock.
It wasn't terrible, but I soon figured that I needed more ride height, but something we needed to take care of before that was the terrible D35 that came factory in the rear of these. It was easy enough (at the time), to swap out a D44a from a V8 towing package equipped WJ that I found at the junk yard.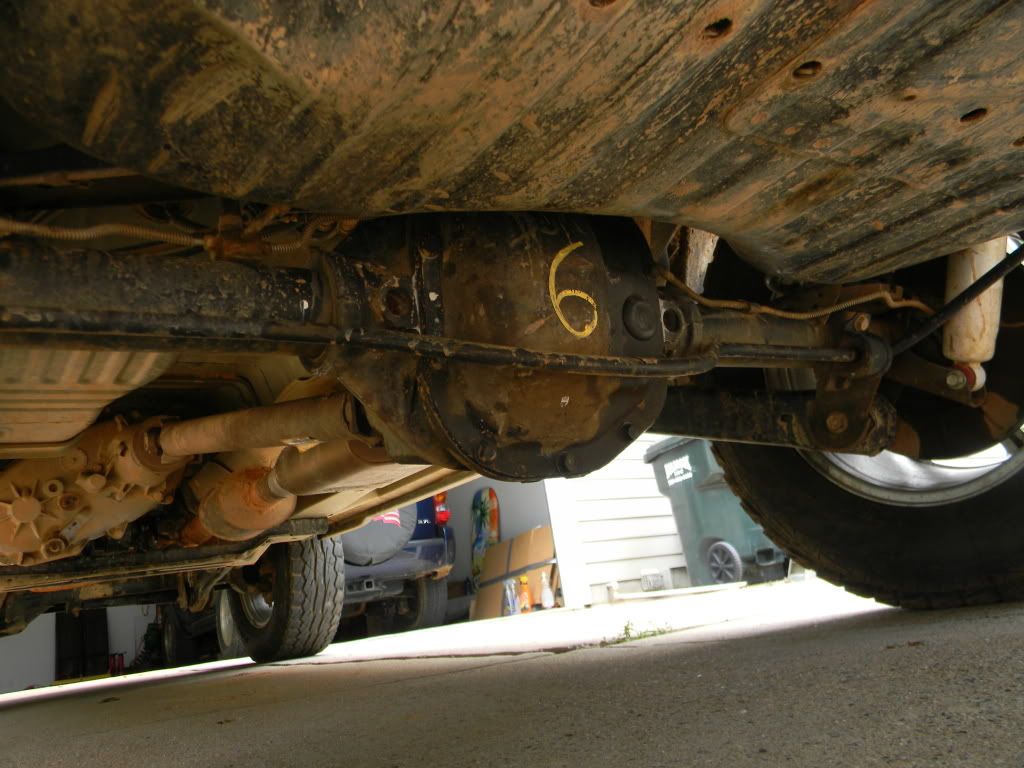 Shortly after that, I decided that 3 inches wasn't enough, so I ordered Iron Rock Offroad's 6.5 inch kit which had a radius arm front setup, and a triangulated 3 link rear. Absolutely terrible suspension system. If you have a ZJ or a WJ do not buy from Iron Rock. The only good thing they have are their springs. This was paired with a set of 35x12.50x17 BFG KM2s on MB TKOs from good ol' Discount Tire. Also a custom front bumper was fabricated, and a Rugged Ridge winch found a new home in my front end.
First wheeling trip I went on, I blew out my front carrier, so I swapped in a Yukon Zip air locker run off of an ARB compressor. Worked for a good while until one day we heard the unmistakable sound of a rear axle being destroyed. The 44a (honestly without much of a surprise) gave out on me. Now options were limited here as far as bolt in axles, since it is a WJ. We ended up going with East Coast Gear Supply's D60 bolt in with a Teraflex T-Locker, and at the same time, RCVs in the D30 (polishing a turd, I know lol) since I kept sheering axle shafts. When we opened the D44 this is what we found.
Over time, the suspension started to wear out, so a custom designed one was in order. It consist of a radius arm setup in the front, and a 4-link in the rear, all using Currie Johnny Joints. Also we fabricated a custom one ton steering setup with a tierod flip, and a custom track bar with heim joints. I don't actually have any good pictures of the suspension, or steering, but here are a couple of super shitty ones
That brings it to its current state. Only minor things have been done since then. Things like custom unibody stiffeners that tie into fender protectors and the rear bumper with a tire carrier, and some minor cosmetic things. As it sits, the D30 is actually bent. I ended up hitting a ledge just slightly too hard and it finished off the 30, so I am in the process of fabricating a HP44 to go in there with 5.13s, a spool, and hub lockouts to retain its road manners.
Here is the axle in question. The ugly diff cover will go lol