This 1986 CJ-7 was my first car back in 2000. I drove it all through high school but when I went to college I needed a better commuter car and emissions testing here in MO made it difficult to pass at the time. So it sat collecting dust in the garage for almost 10 years when me and my father finally decided to get historical plates for it and started cleaning it up.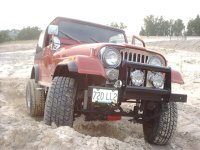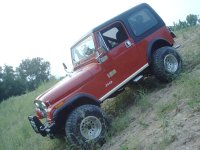 We pulled the motor and removed all the vacuum emission control crap and installed a webber 2 barrel carb. Later we added a D.U.I. distributor and that really brought this 258 to life. After putting the motor back in we started to notice a squeak in the front end of the motor that would get worse the warmer the motor got. We assumed that after sitting for 10 years we must have spun a main barring. At that point our moral was crushed because we had assumed the motor was in relatively good shape. So after sitting for a few more years we decided to get the motor rebuilt. Finally after a full rebuild we got the motor back in for the second time. Only problem is that it was still squeaking! Turned out one of the bolts on the crank pulley was slightly long and when the motor would come up to temperature the bolt would start making contact with the timing chain cover... Well at least the motor has a fresh rebuild now.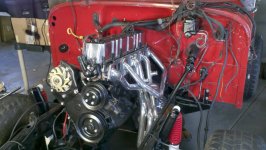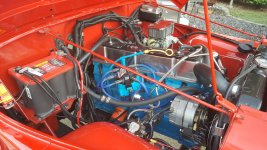 The jeep was rusting just sitting in a dry garage so we had plenty of body work to do. We also did a spray in bed liner. The hard doors and top would have needed a lot of work and since the jeep would be a Sunday driver now we decide to ditch them.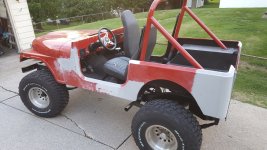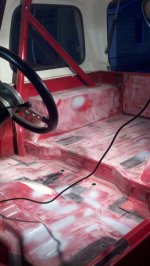 Original paint on the dash and the seats are original.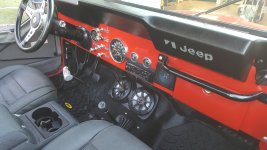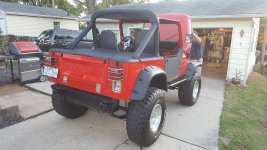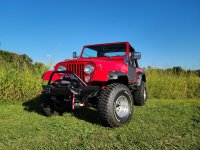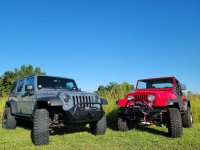 Last edited: