(2013 JKUS 68,300 miles)
I was changing my engine oil filter today and the entire center piece (valve?) that goes inside the middle of the filter came loose. The spring at the top is free to just fall out if the filter isn't installed also.
I see there is a Dorman 917-992 Engine Oil Bypass Valve available, but the whole damn center piece came out! I did put it back together and checked for leaks. It seems fine and no warning lights.
Am I screwed and need the whole assembly? Should I stop driving it until this is addressed? Google just confused me further. Help please...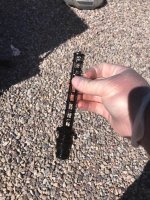 Took pics all the way around in case someone here sees something I'm missing.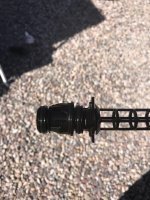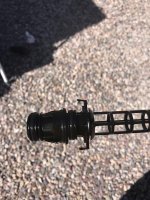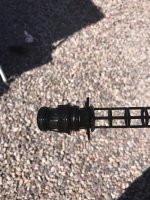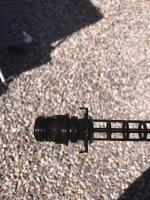 Will this fix my problem?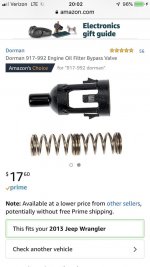 Or do I have to do this?