I love my Gladiator, but one of the things it isn't so great at is having high back child car seats in the back seat. The rear seat headrests protrude pretty far forward, pushing the child seats forward. They also make connecting the tether strap a challenge. I have three across car seats in my JT. The middle seat is not an issue as the center head rest is easily removed by pushing a button and pulling up. The outboard seats though require some minor work to remove, but overall it's very easy.
Attached are the Mopar directions for disassembly of the seat and head rests.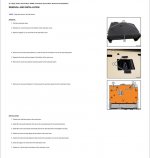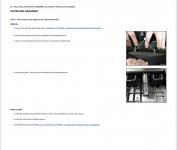 Overall this took me maybe 10 minutes to remove the headrests and neatly put the seat back foam back in place and close the zippers back up.
Sent from my iPhone using WAYALIFE
Last edited: