Doesn't know shit about wheeling
TIME TO WHEEL......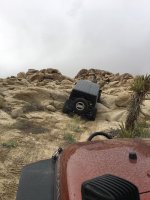 Geoff climbing up and up
COUGAR BUTTES
BullFrog/Cakewalk a mash up of.....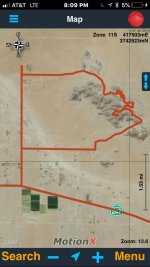 When:
9:00AM
Please be Gassed up.....
WILL HAVE A 15 MINUTE EVERYONE GET ACQUAINTED GRACE PERIOD
THEN WE ROLL
MEET UP LOCATION:
Valero Gas Station
32687 CA-18
Lucerne Valley
CA, 92356
THERE ALWAYS TENDS TO BE SOME KIND OF BODY DAMAGE!!!!!!!!
You have been warned
AS ALWAYS THIS IS A KID FRIENDLY EVENT SO BRING EM IF YOU GOT THEM
My Co. Pilot/ride or die is 12
Required:
35s or larger tires (Unless you can wheel)
Front/Rear tow points
Rock Sliders (unless..........)
Tow Strap
Fire extinguisher
Good attitude is a must (Don't be that guy)
If you don't have a winch go to Harbor Freight and buy the $30.00 tow strap
No man left behind mentality
Plenty of bypasses
Recommended:
Air
Rear locker
First Aid kit
Winch
I am by no means the leader of this group and everyones opinions count. Unless your that guy who brings his Toyota buddys
Should be a great time!
Darren
Will roll call on Friday
1. Crystaliner Darren [emoji817]%
2. HAZMAT Dean[emoji817]
3. sean sheds Sean [emoji817]
4. fiend Greer[emoji817]
5. Baddest cross James[emoji817]
6. clearskies Don [emoji817]
7. Kpig Kevin+1[emoji817]
Marshall[emoji817]
8.
9. Samuelh3 [emoji817]
10. M_savage Mike[emoji817]
11. JDMstealthToast [emoji817]
12. imadingus [emoji817]
If you figure out you can't make please pull yourself of the list.
Last edited: