Administrator
Staff member
When it comes to quality overlanding Jeep products, AEV has always been a SEMA Show favorite and for 2018, they brought out 2 JL Wranglers to highlight some of the new products they're making for it. Not so surprisingly, this would include a 2.5" lift with triple rate coils, a snorkel and new and improved front and rear bumpers. Now, what I personally wasn't expecting to see is a slight shift toward guys who like to play on the rocks and that's by offering their front bumper as a modular unit and one that can be run as a stubby! The rear bumper also no longer has a water tank but now has a cool fold down step. Overall, both have been designed with the JL in mind and I have to say, everything looked really nice.
Here's a couple of shots of the 4-door they brought out featuring a their full width bumper and snorkel.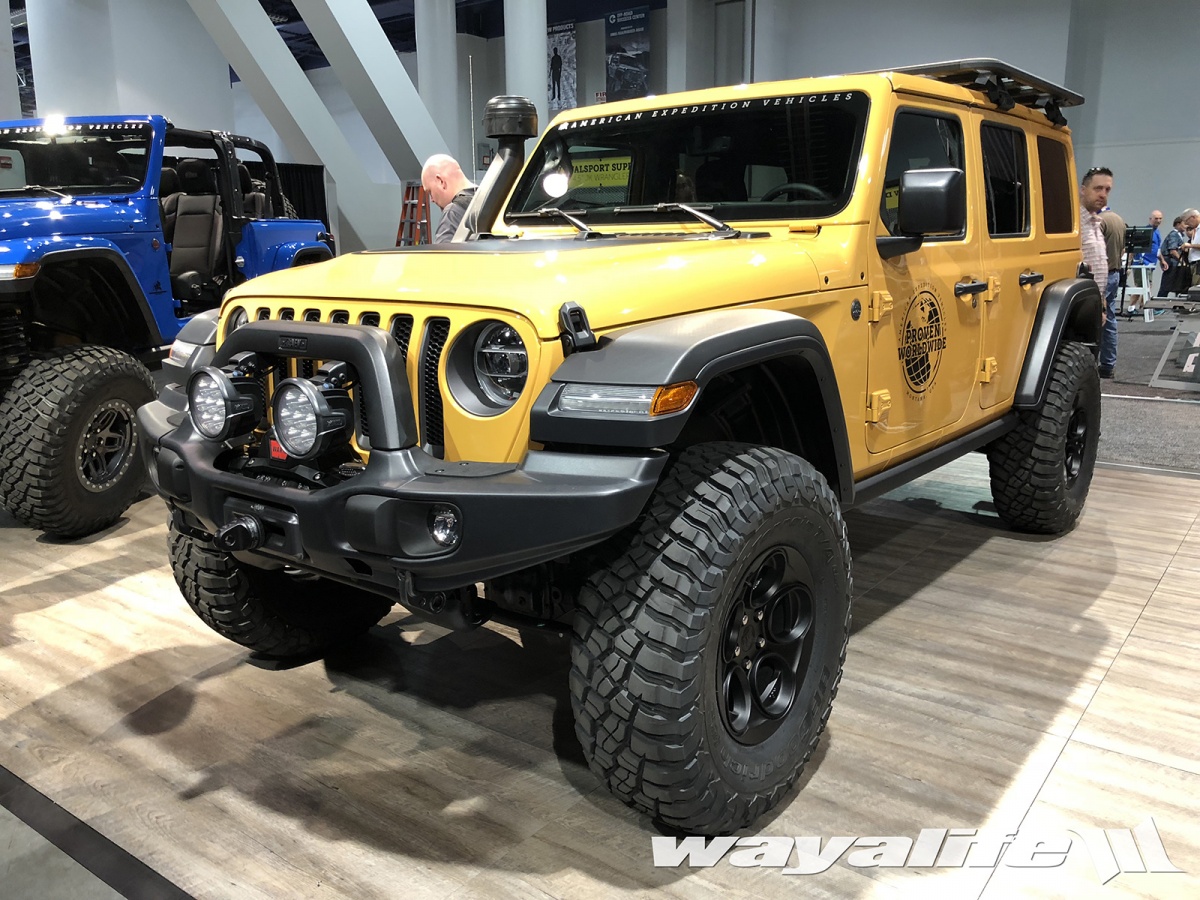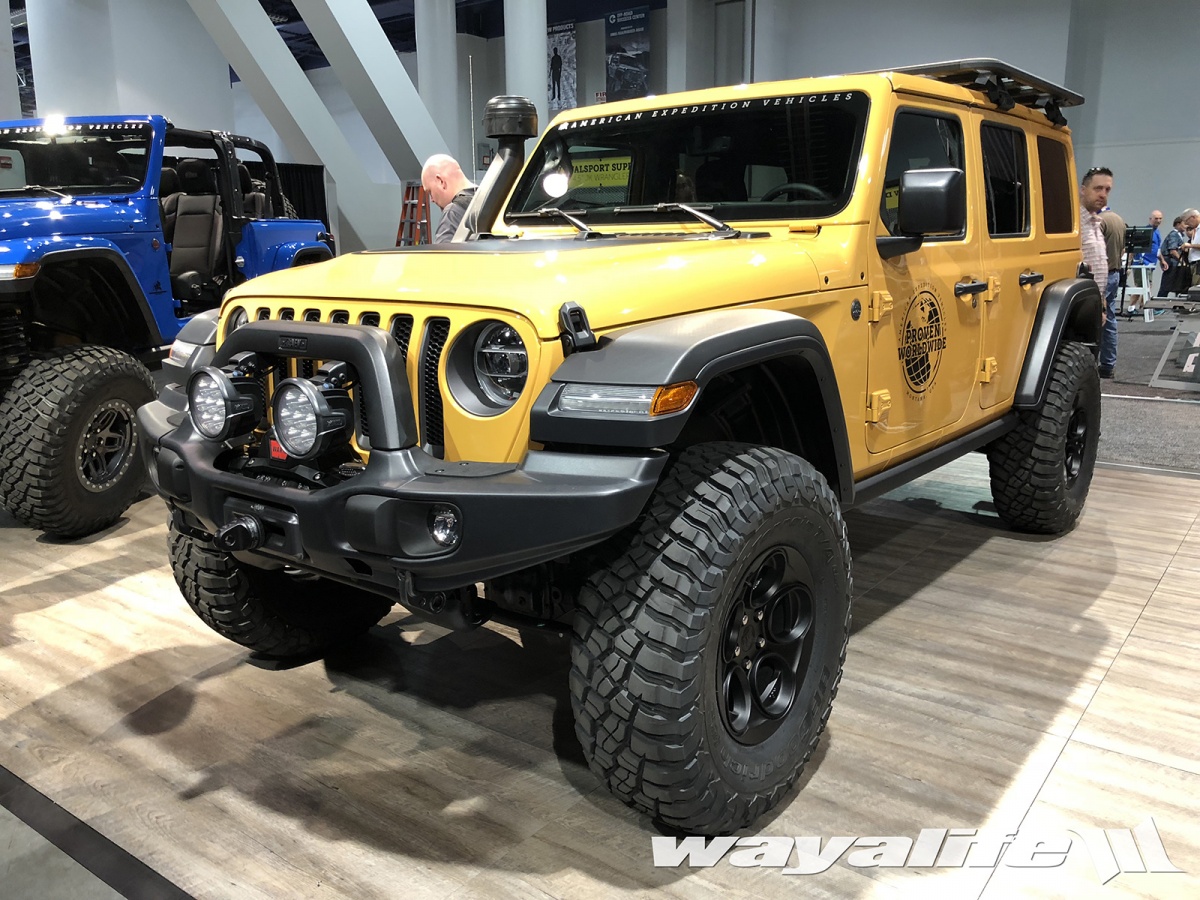 Here's a shot of the new JL rear bumper.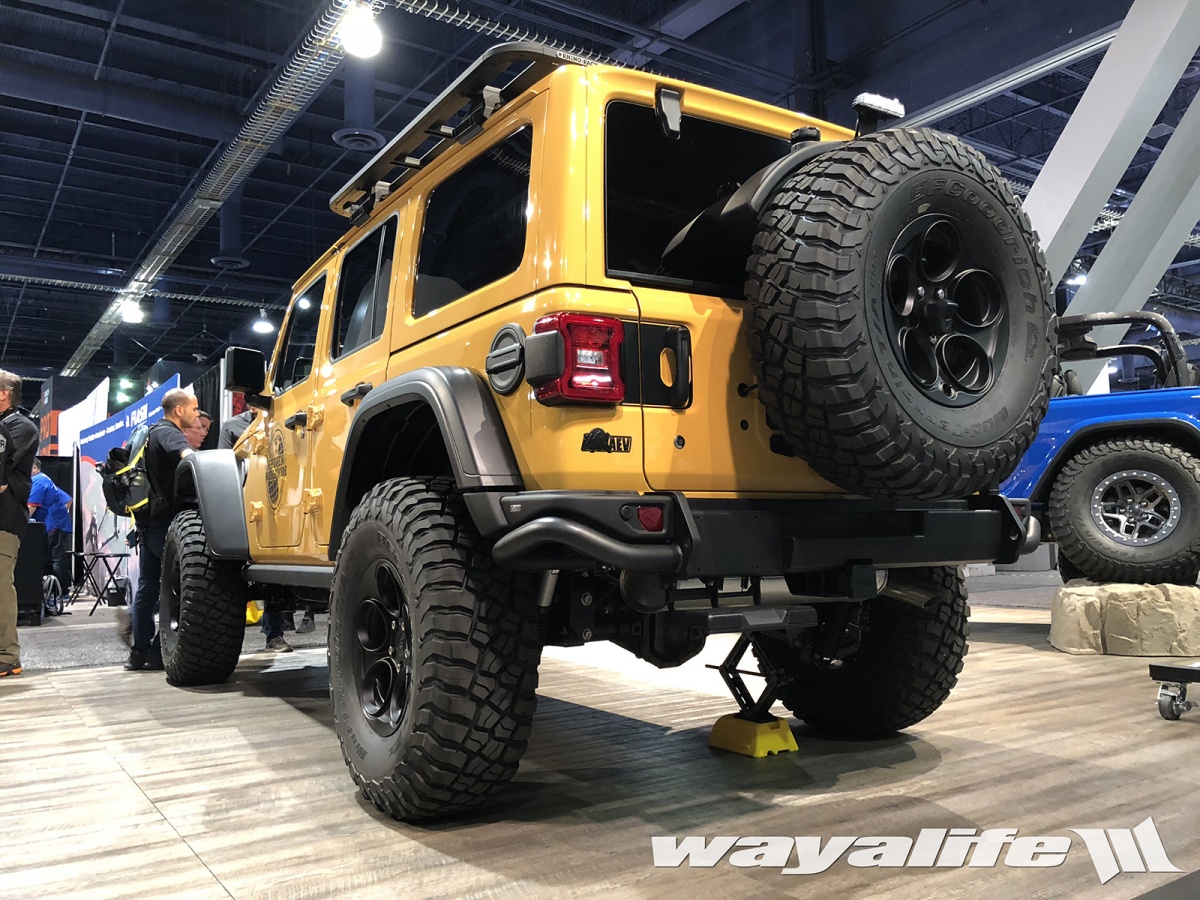 Fold down step and optional license plate mount.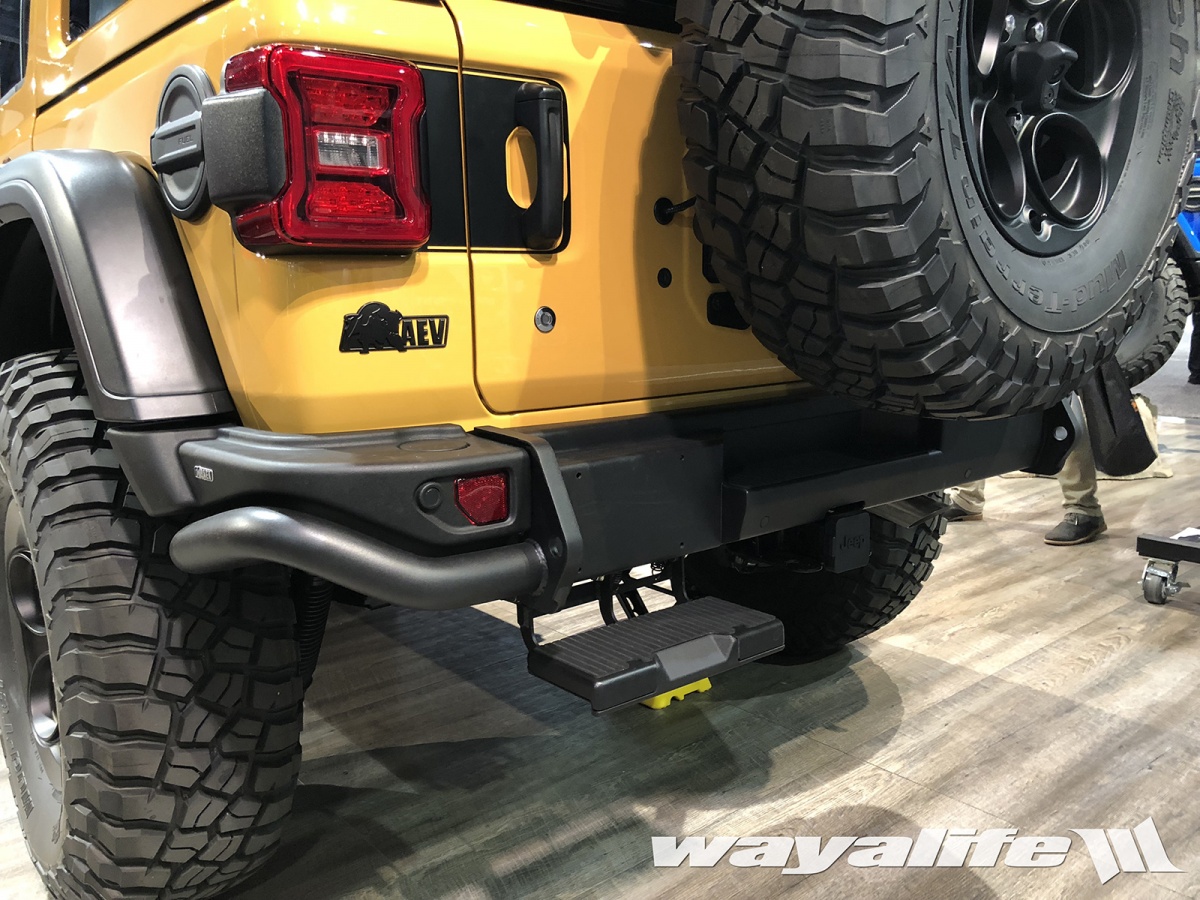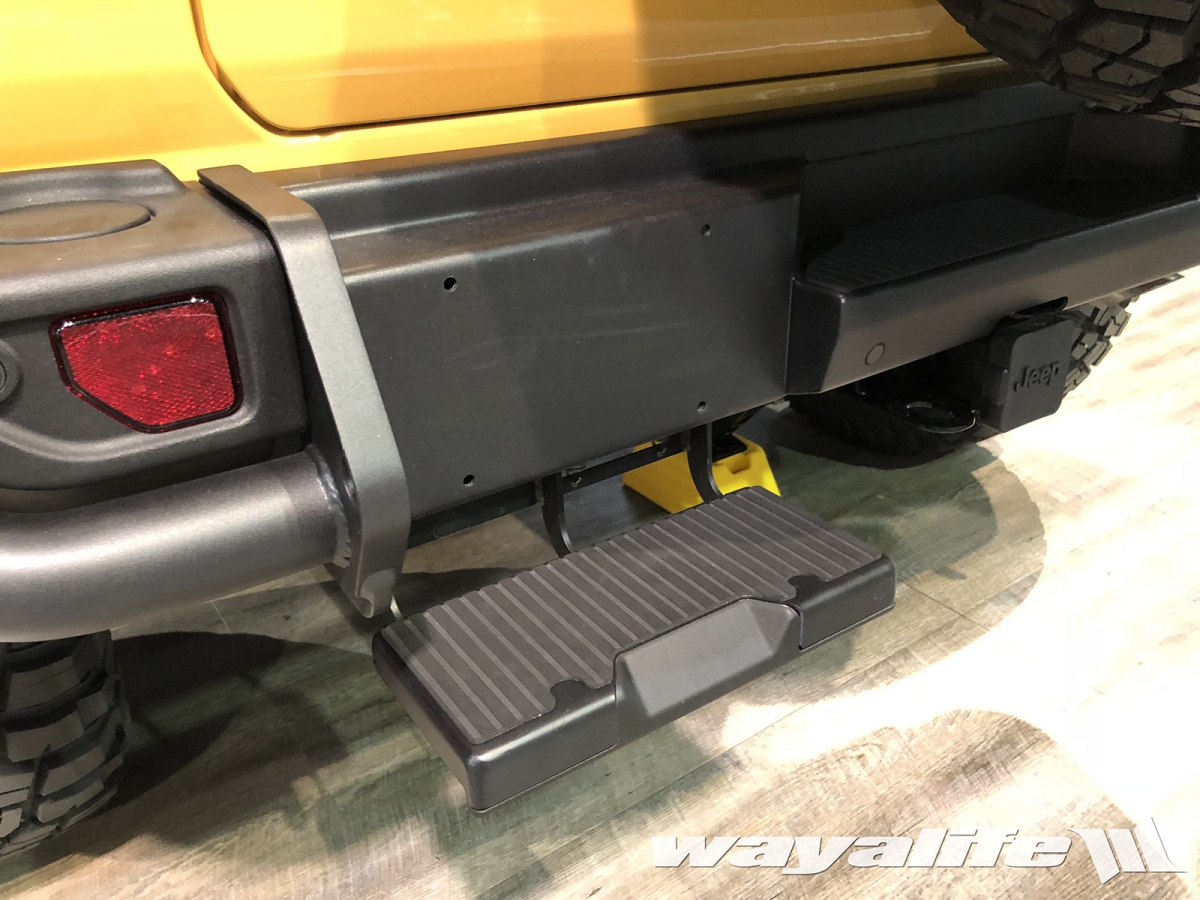 And here's their 2-door flexing out.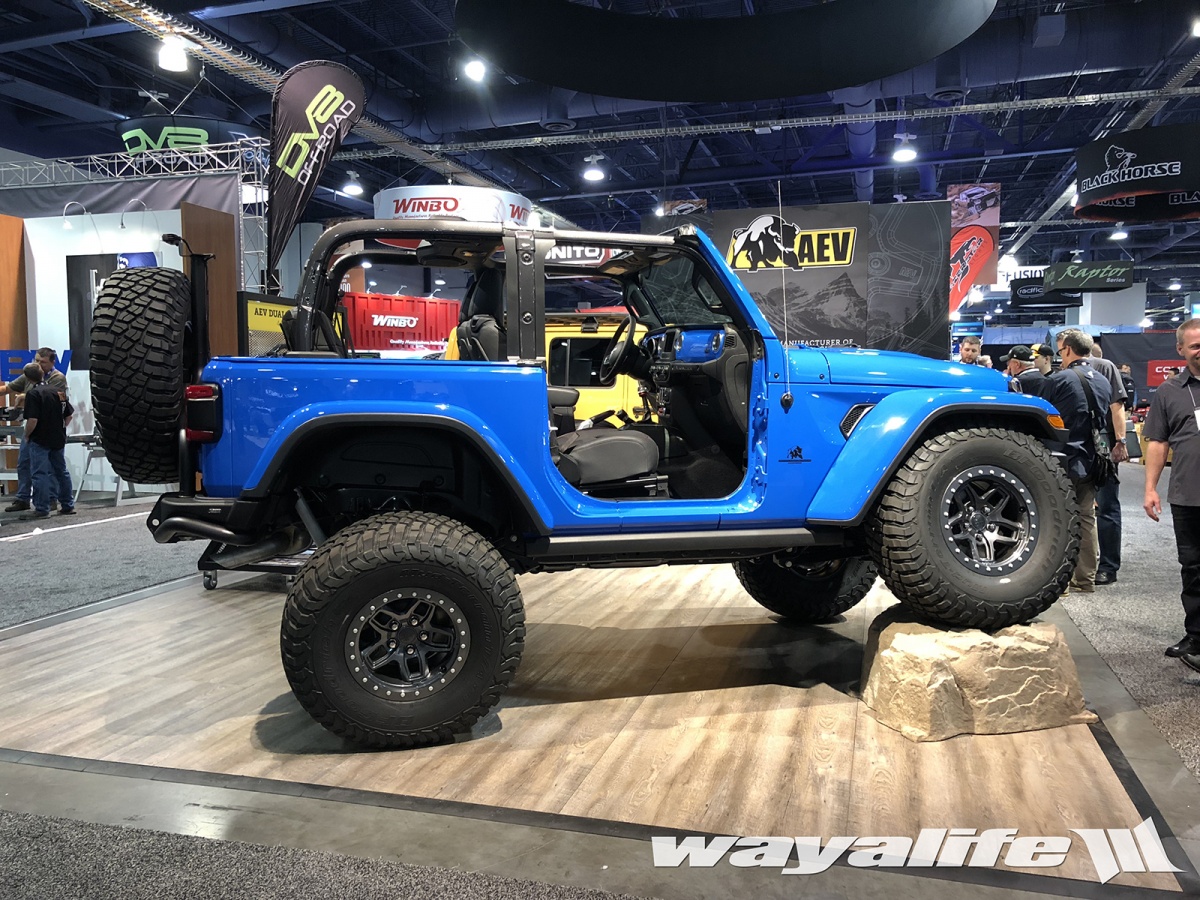 As you can see, it's running their front bumper as a stubby.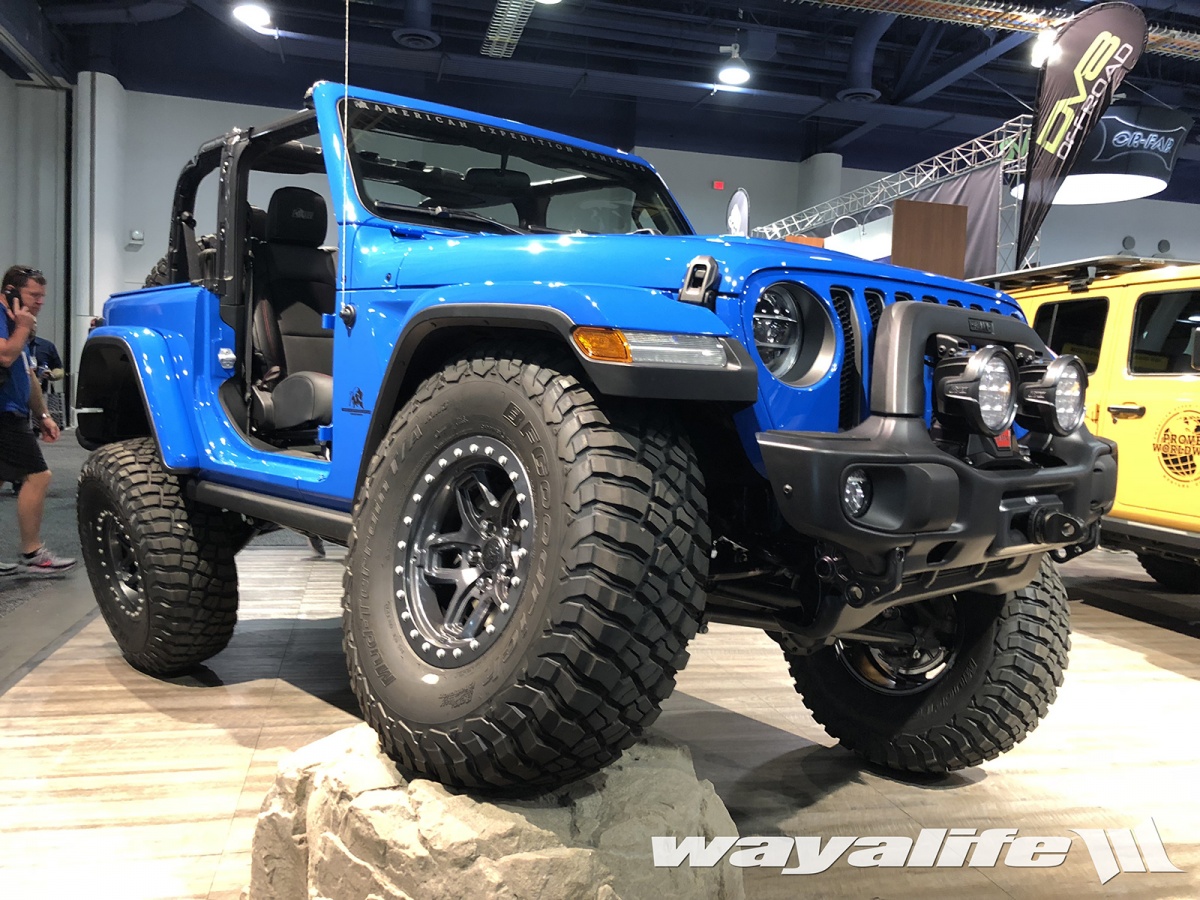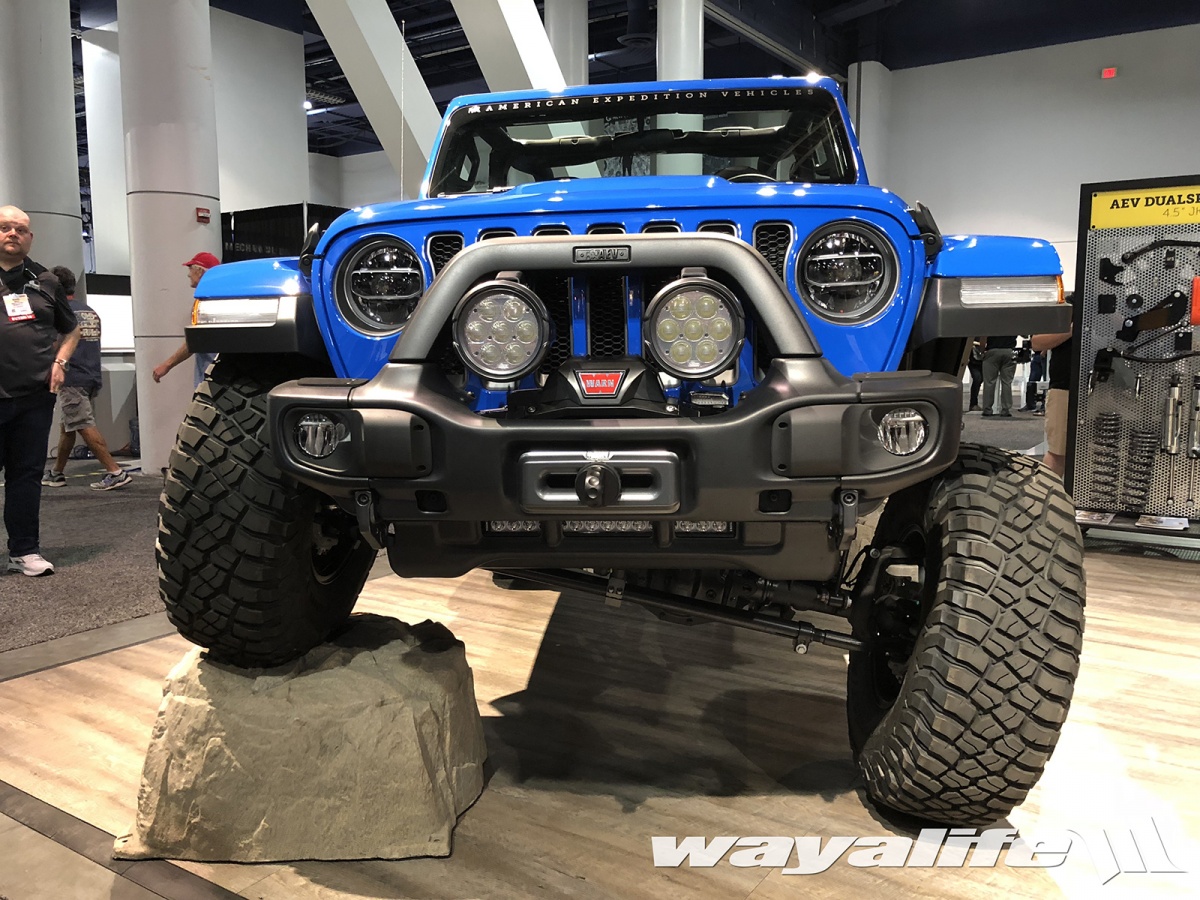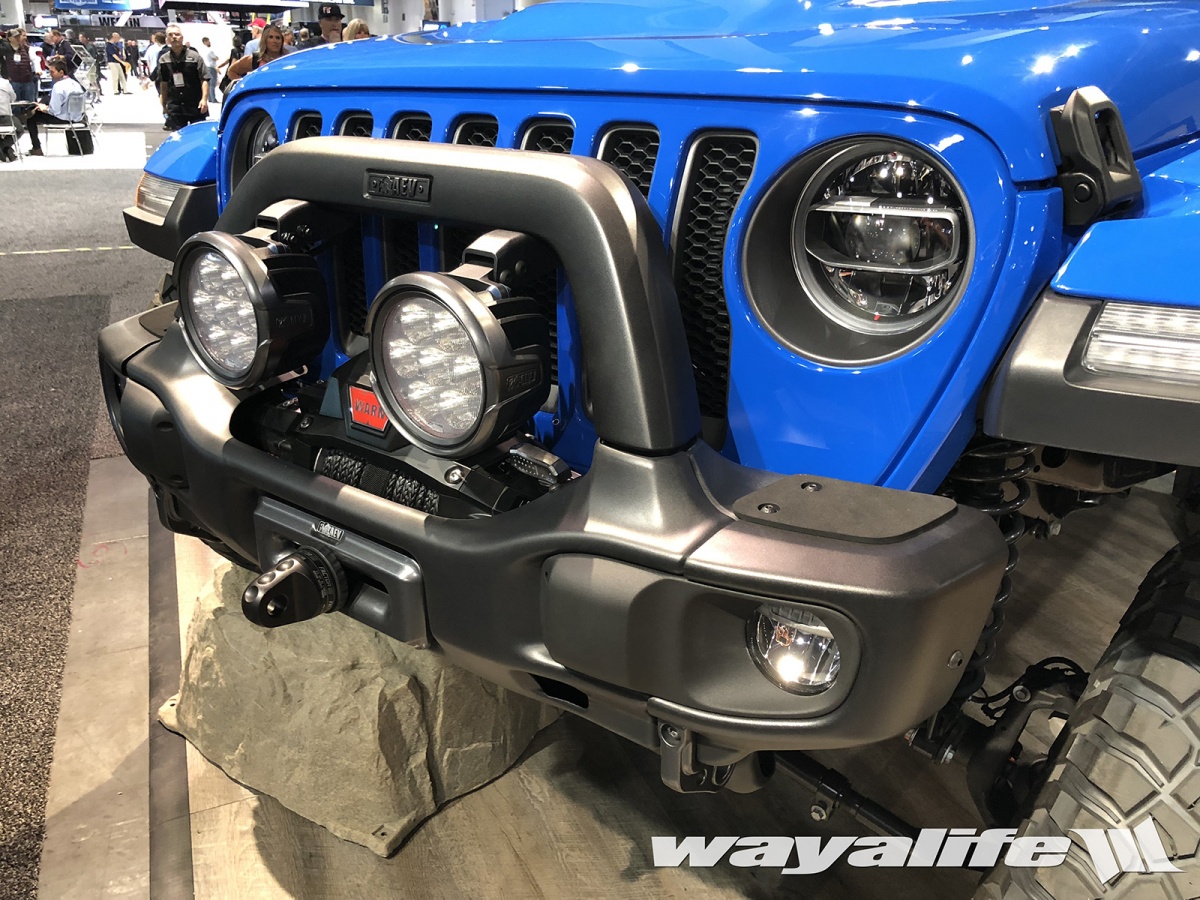 Check out the light bar mount behind the skid.