Administrator
Staff member
Being that Cindy and I have run Rancho products on our JL Wrangler and have been quite happy with them, we definitely wanted to make a stop over at their display to see what if anything they had new. And, I can tell you that what they brought out to show was impressive - an all new Crawler 3.5" lift kit that comes complete with heavy duty adjustable control arms, adjustable track bars front and rear and available with their all new long travel RS9000X shocks with DRS. The adjustable track bars really caught my eye but I was really impressed with their beefy control arms that are adjustable installed on your Jeep AND come with re-buildable spherical joints that offer a high degree of angle and rotation AND are maintenance free - as in, they don't need to be greased. They also had a new muffler delete pipe from Dynomax and you can see all this in our upcoming video. Here are some shots of the 3 JL's that they had on display.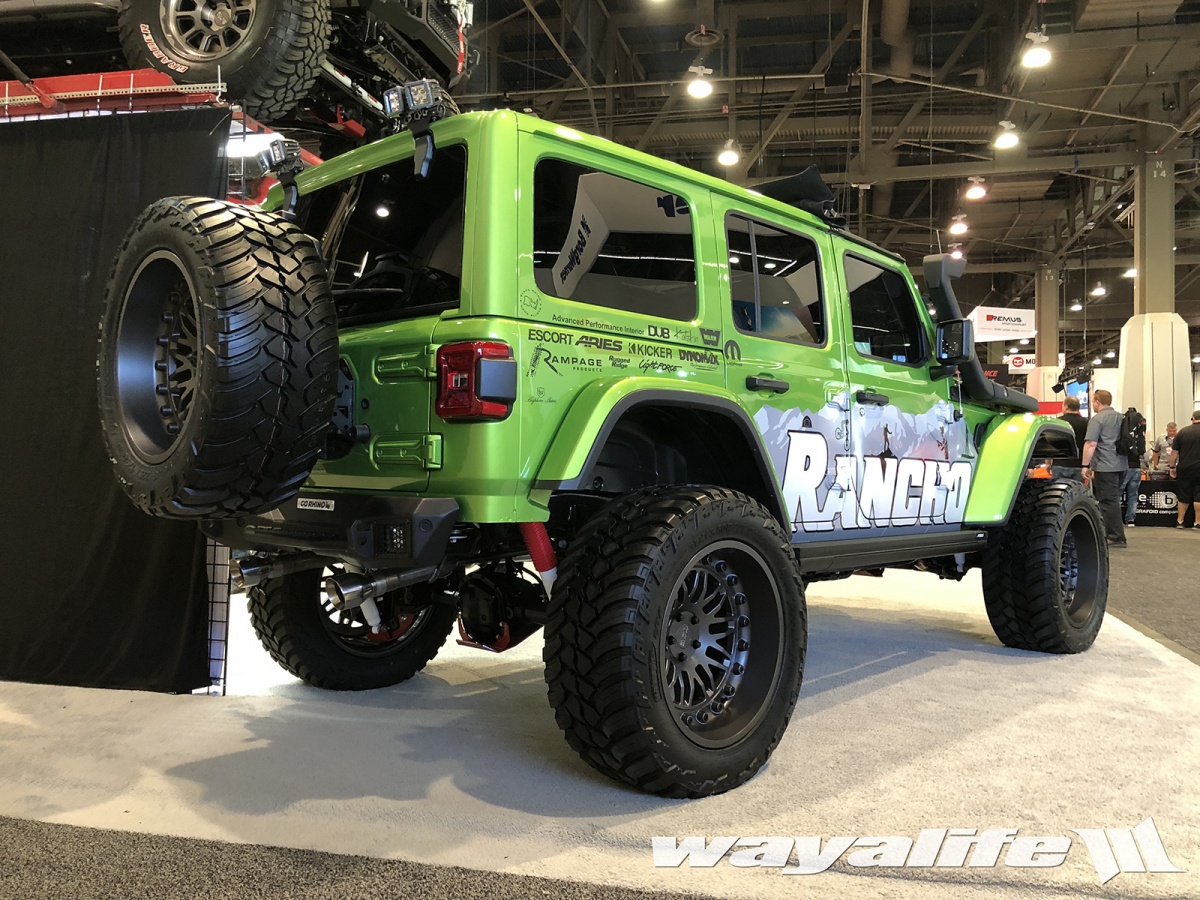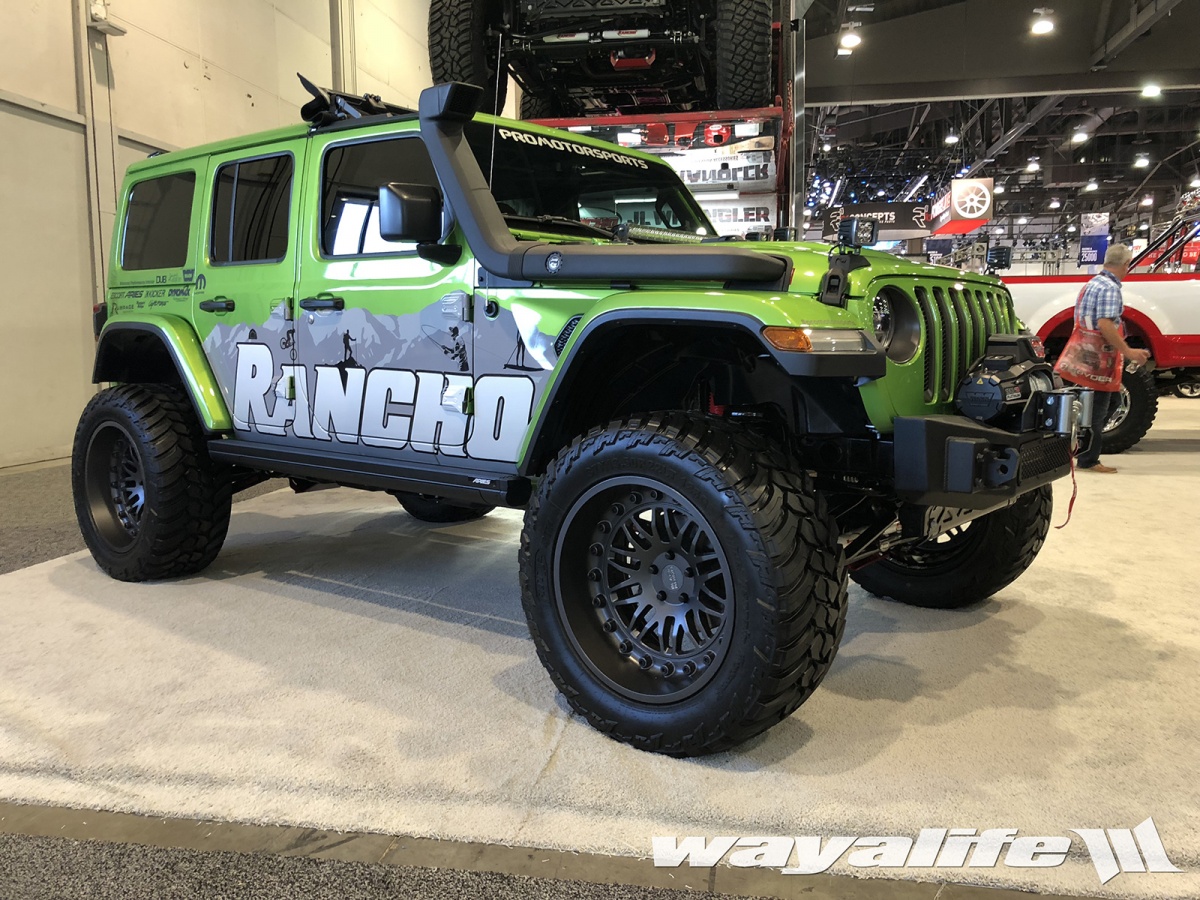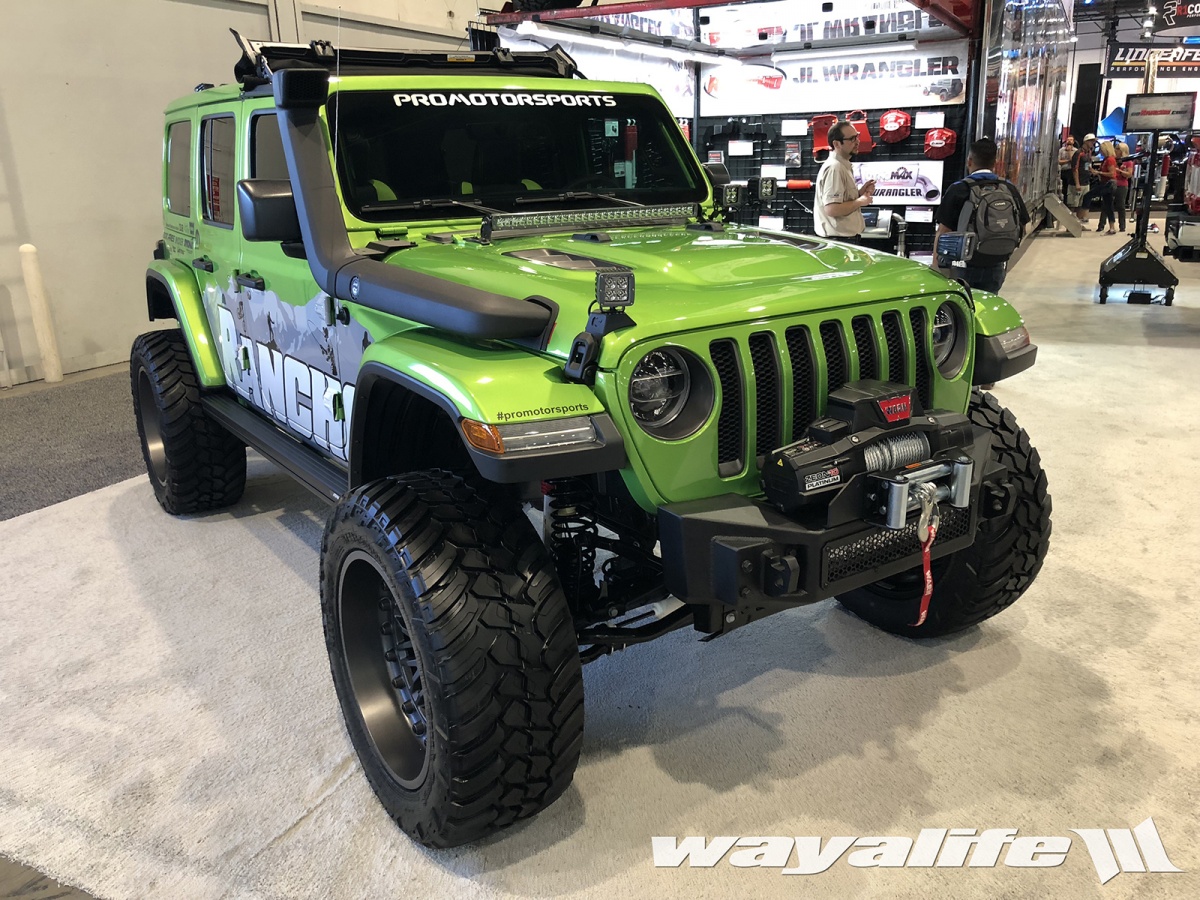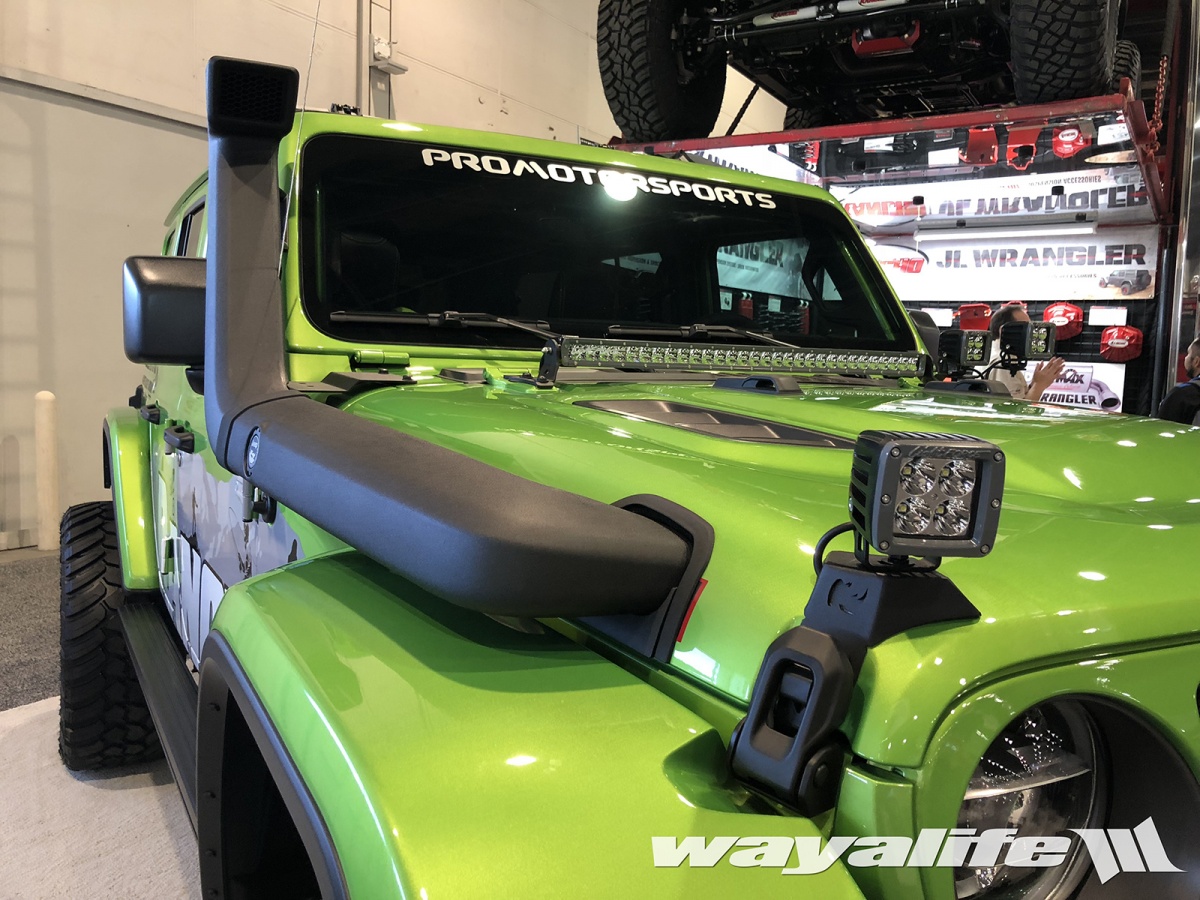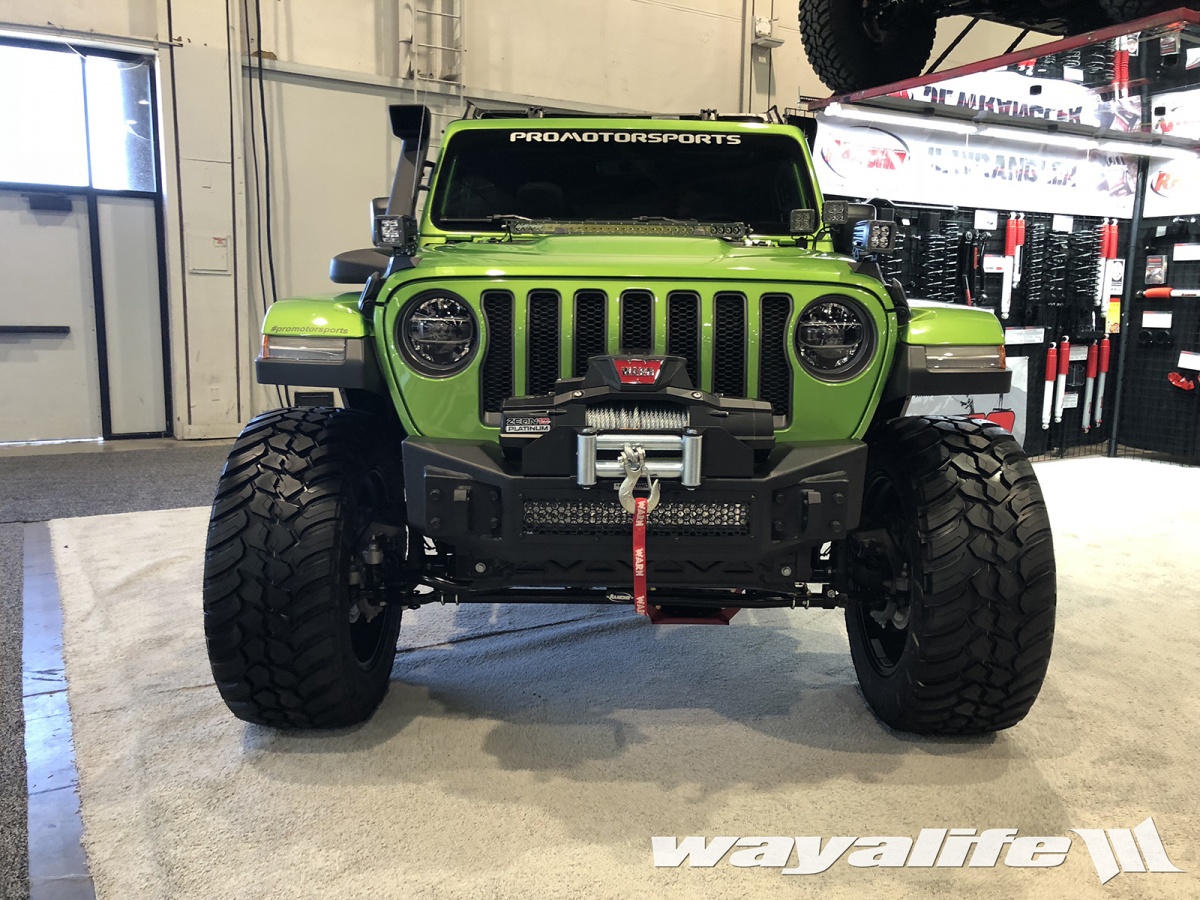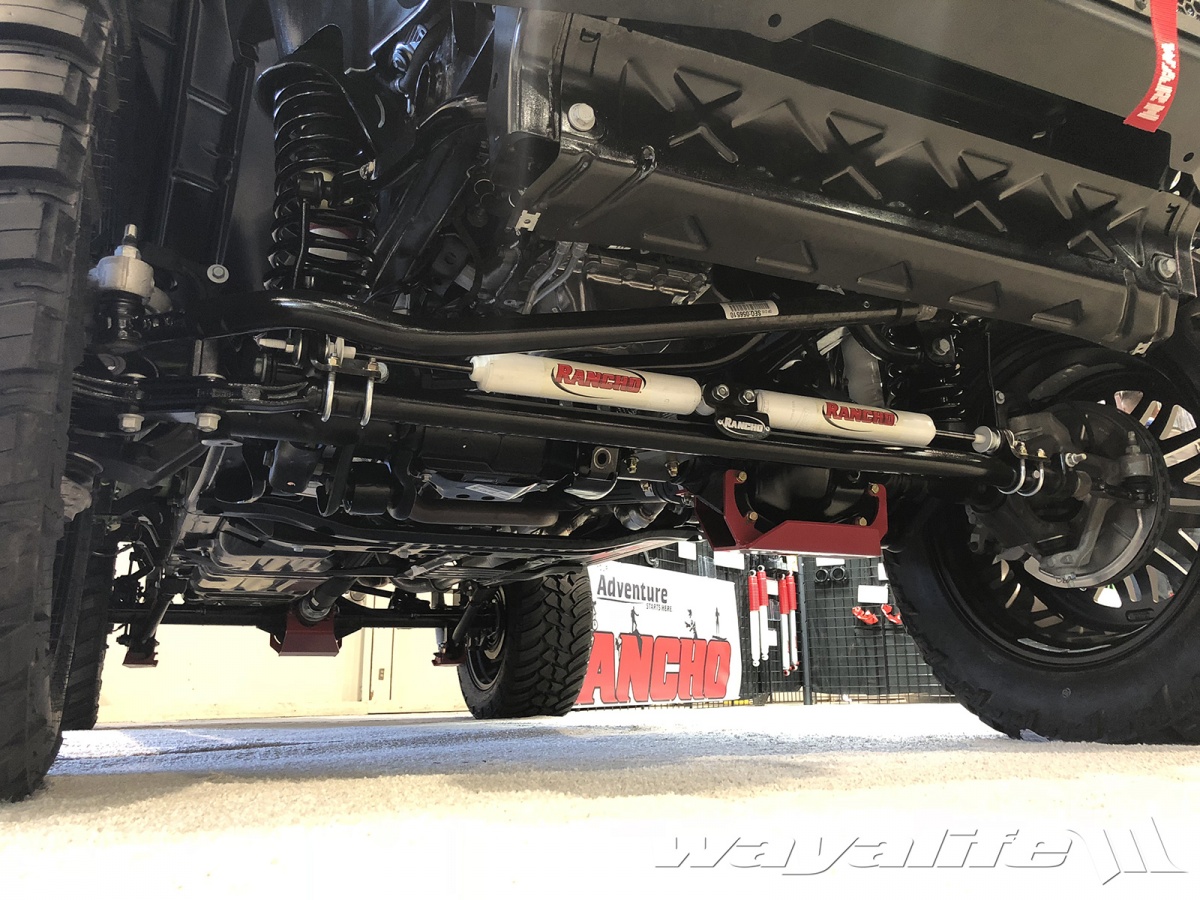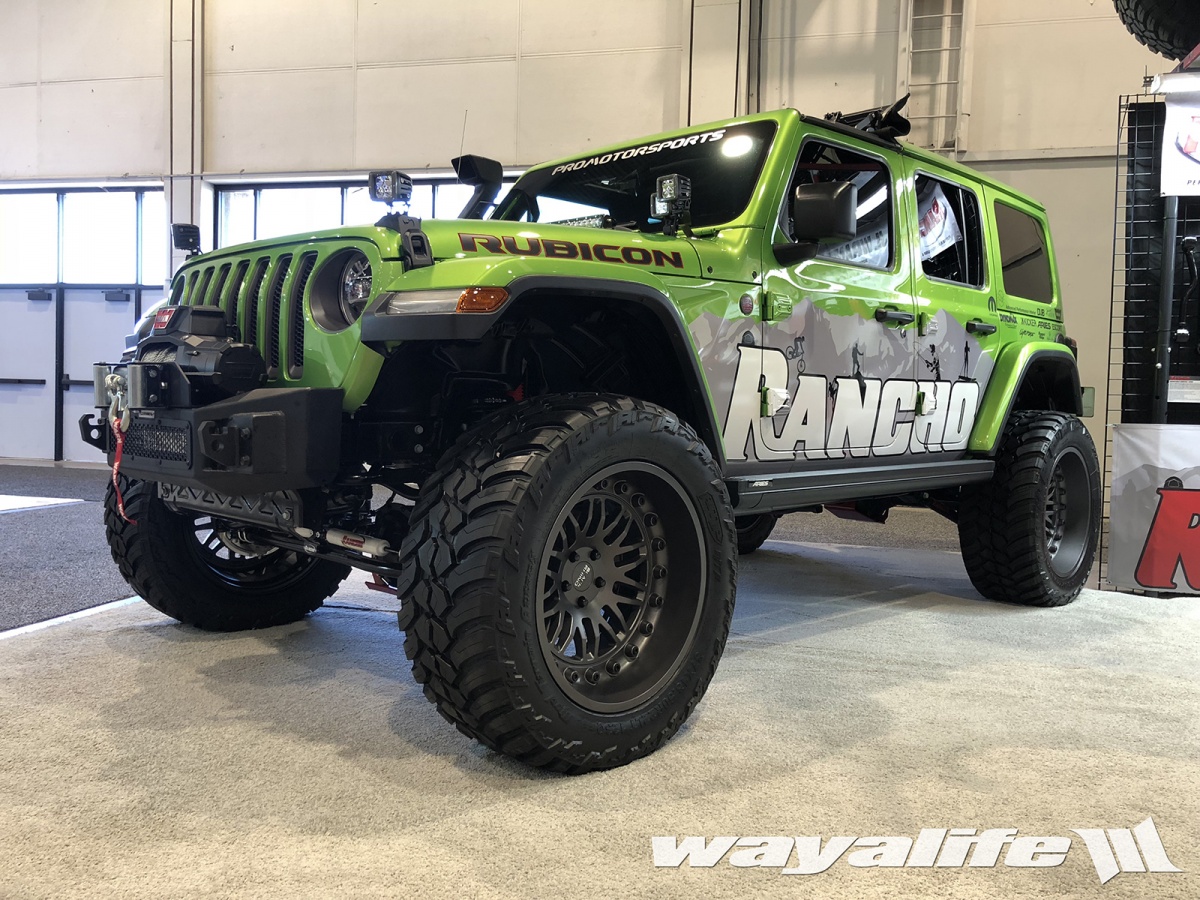 I'm not gonna lie, all this GoRhino stuff is really starting to just look silly.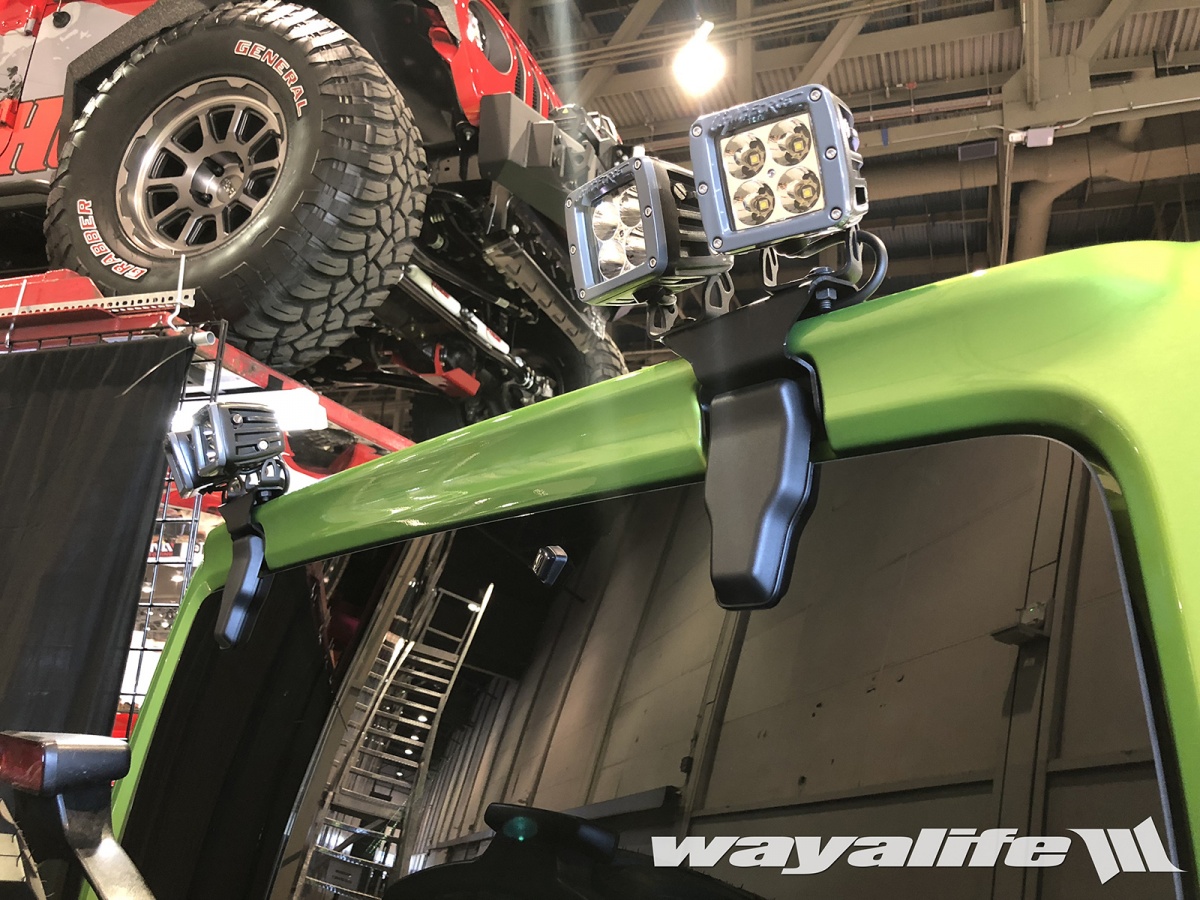 Red 2-door on the lift.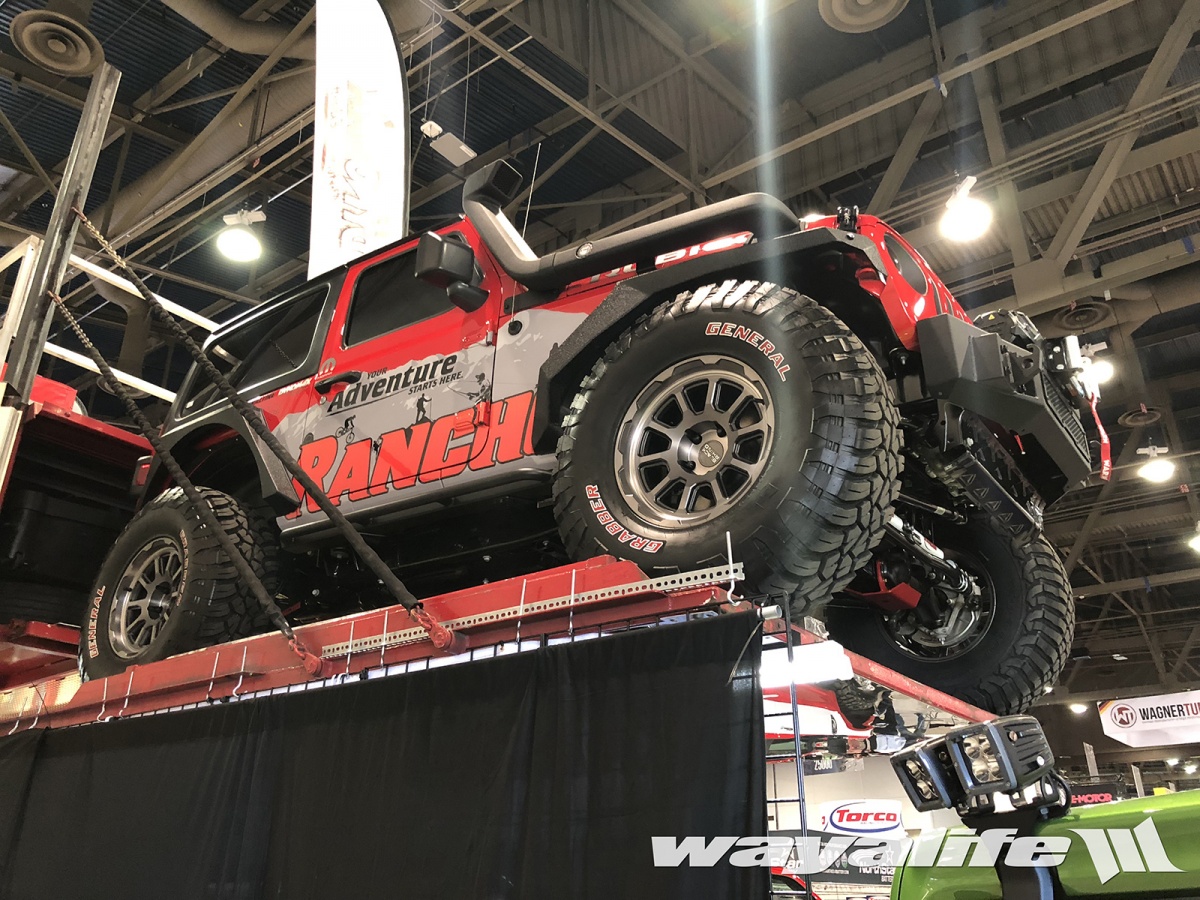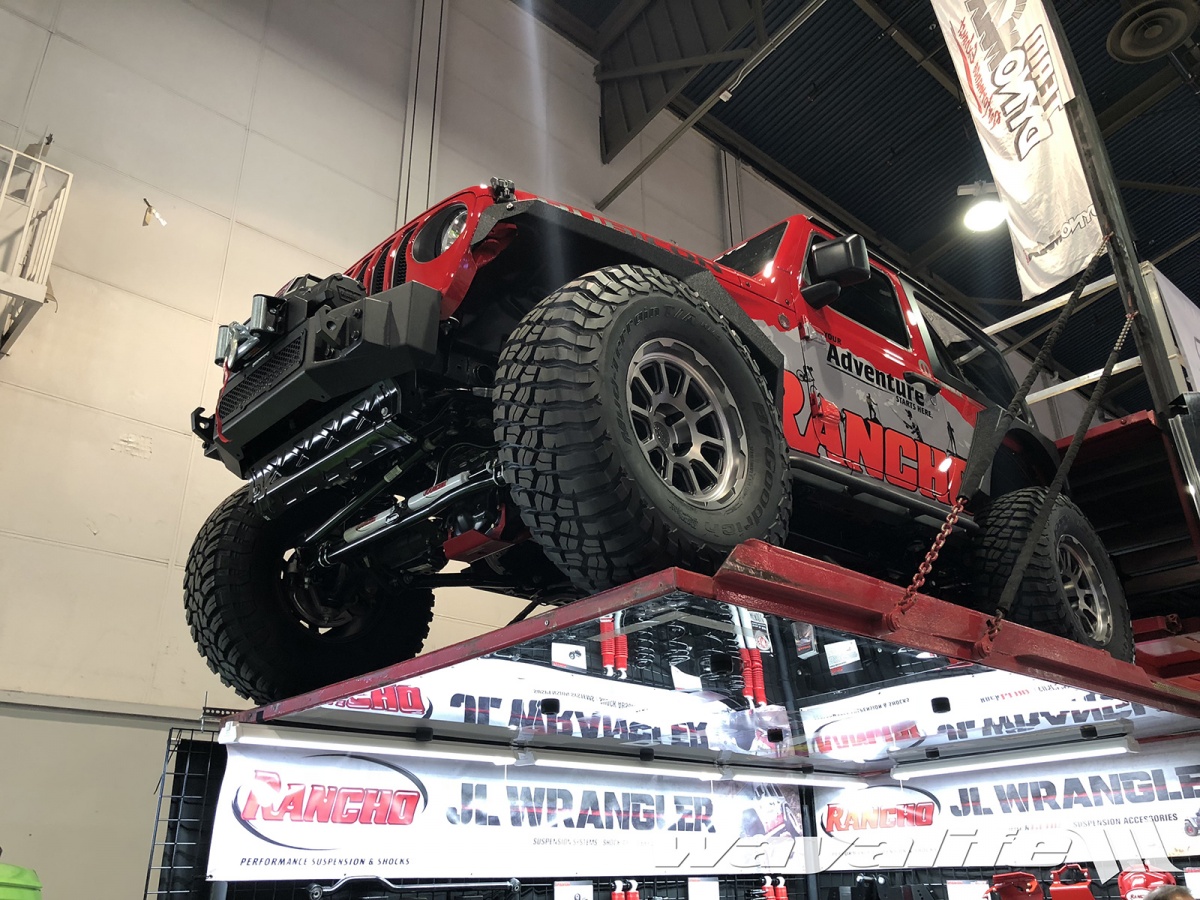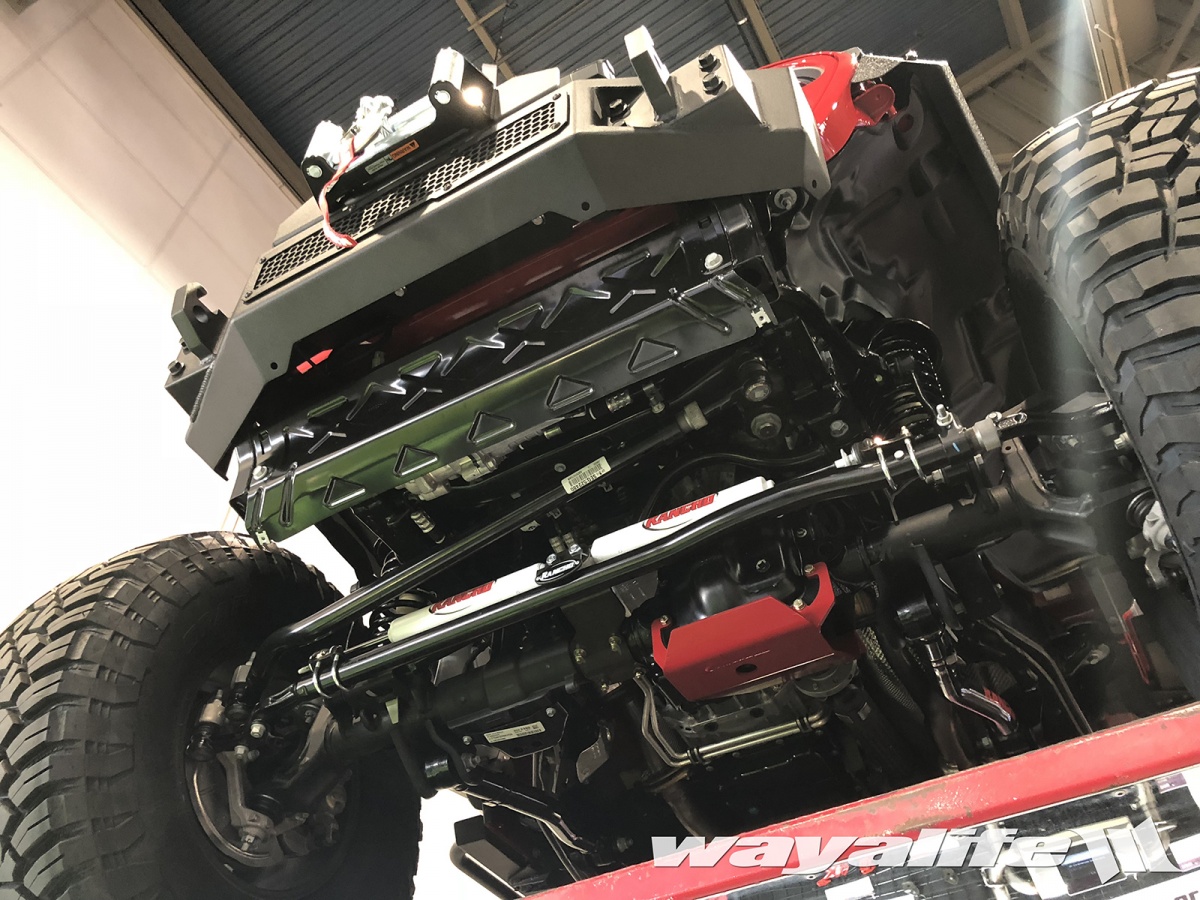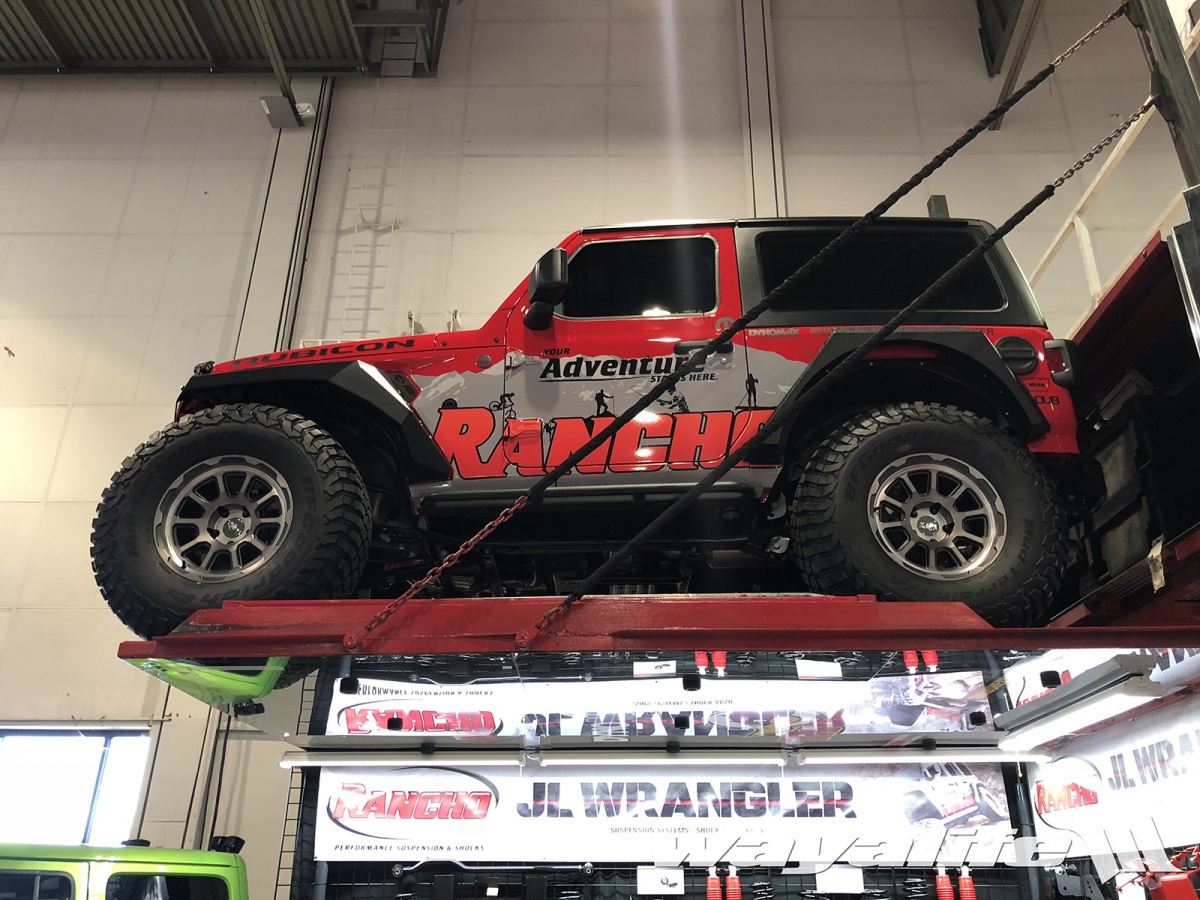 The blue on this JL Unlimited is really sharp.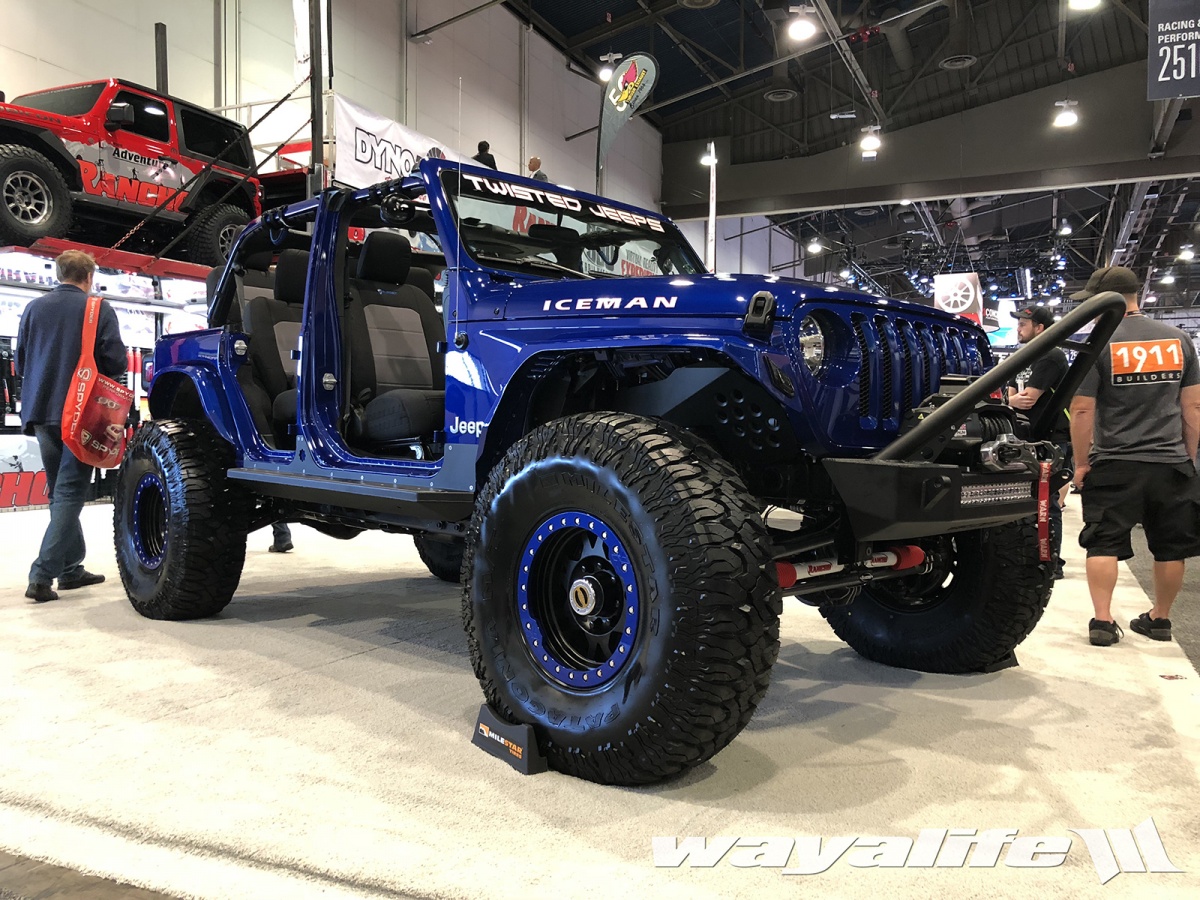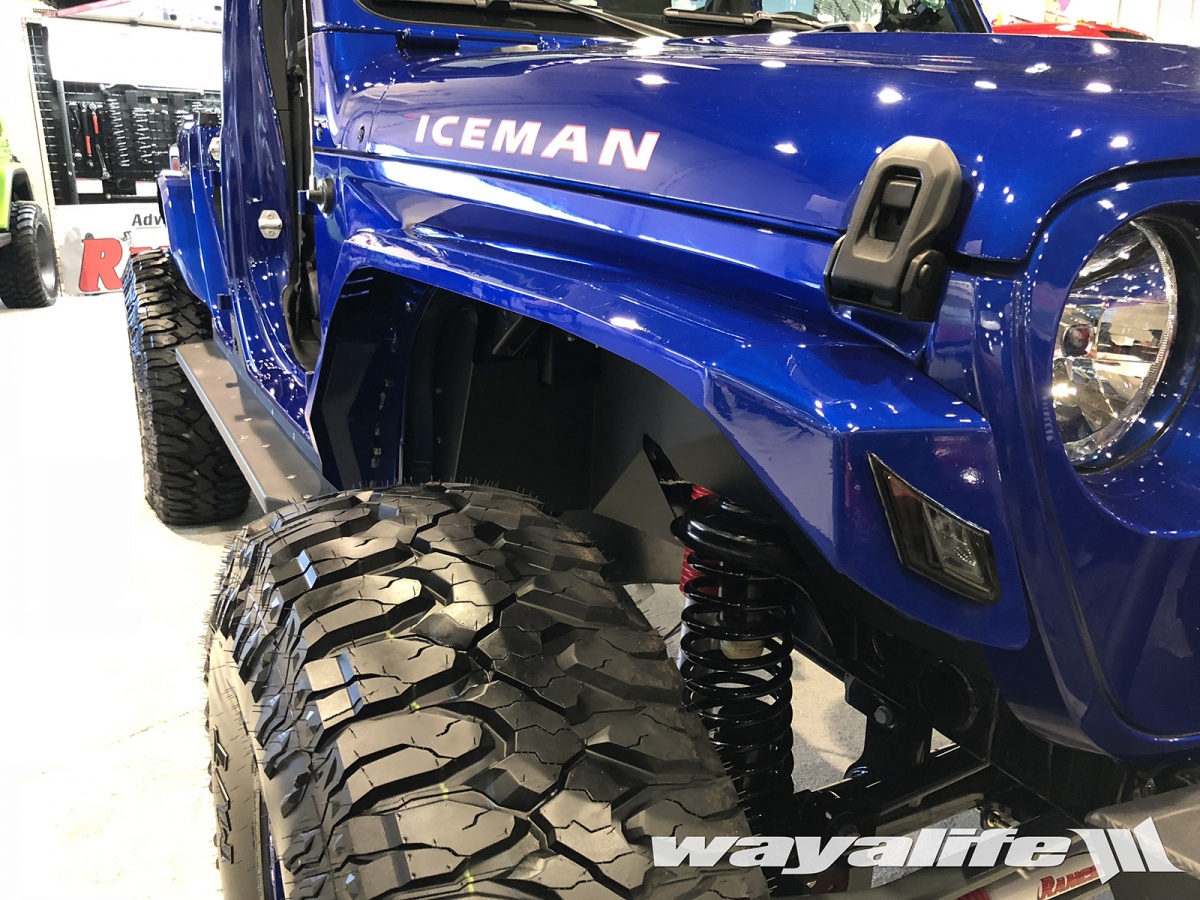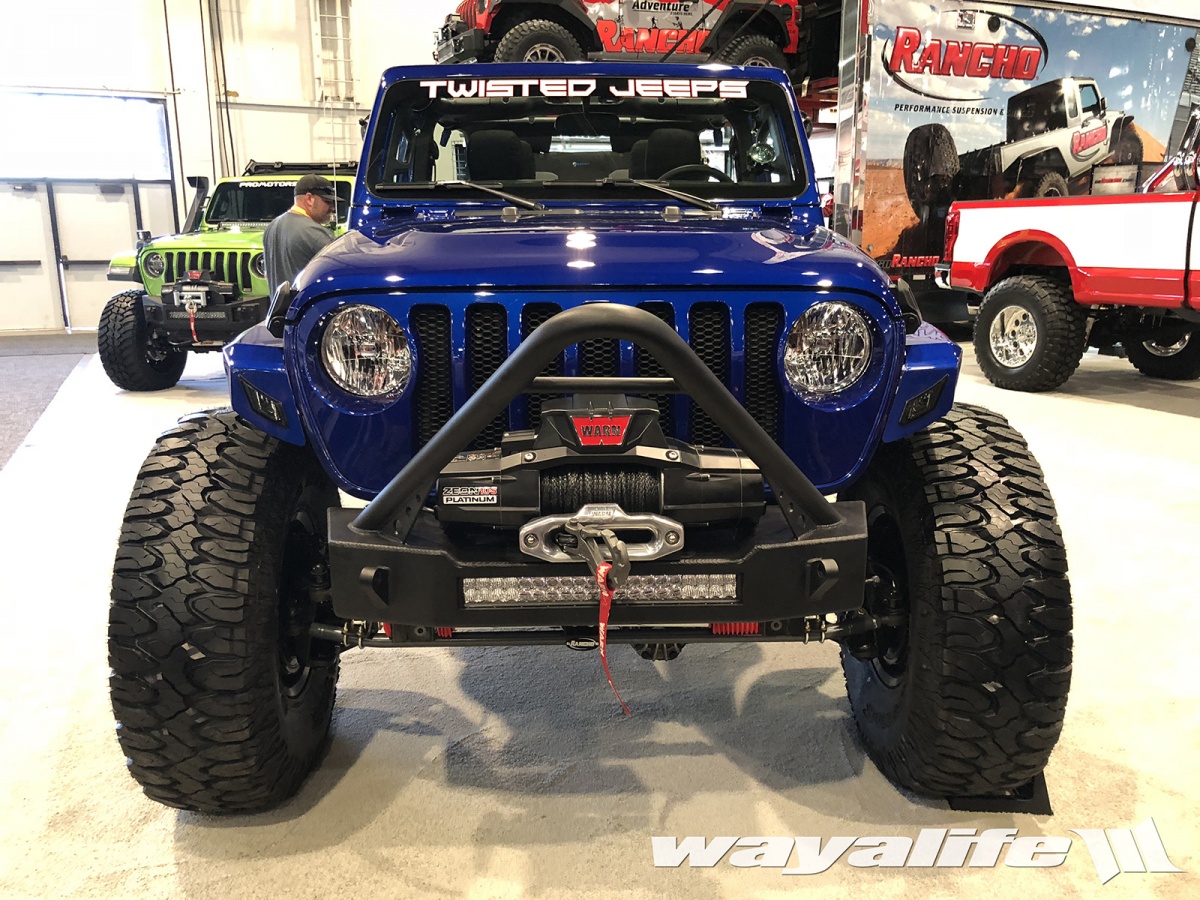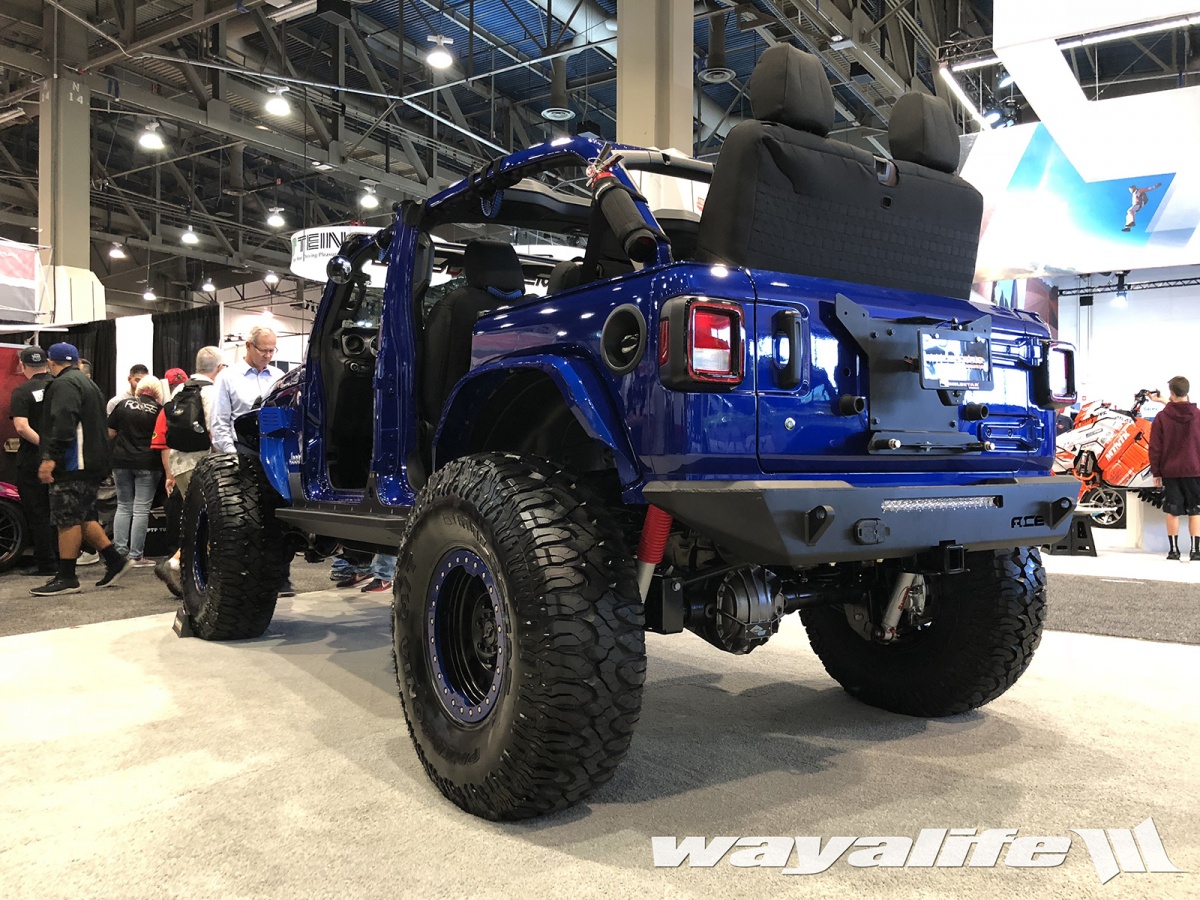 Stadium seating.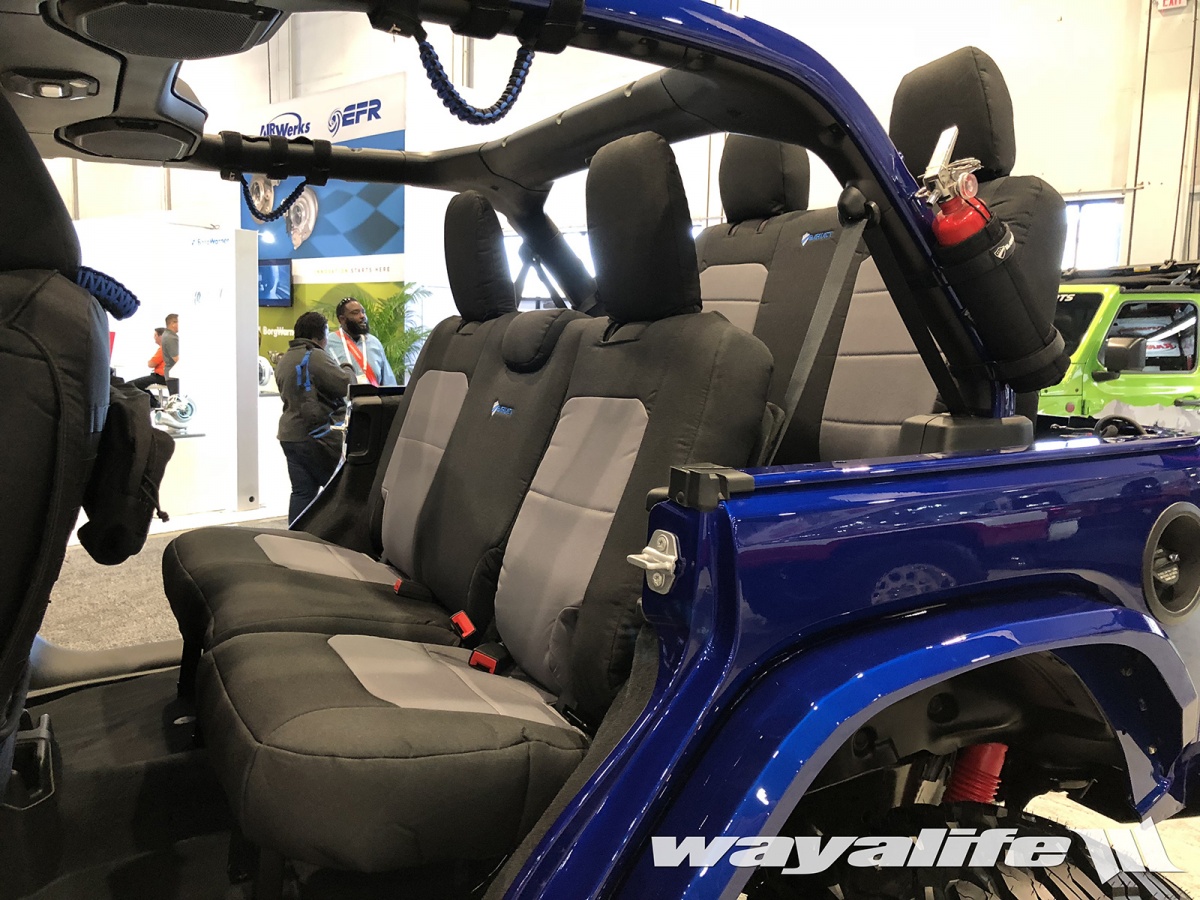 Shot of the new Crawler kit.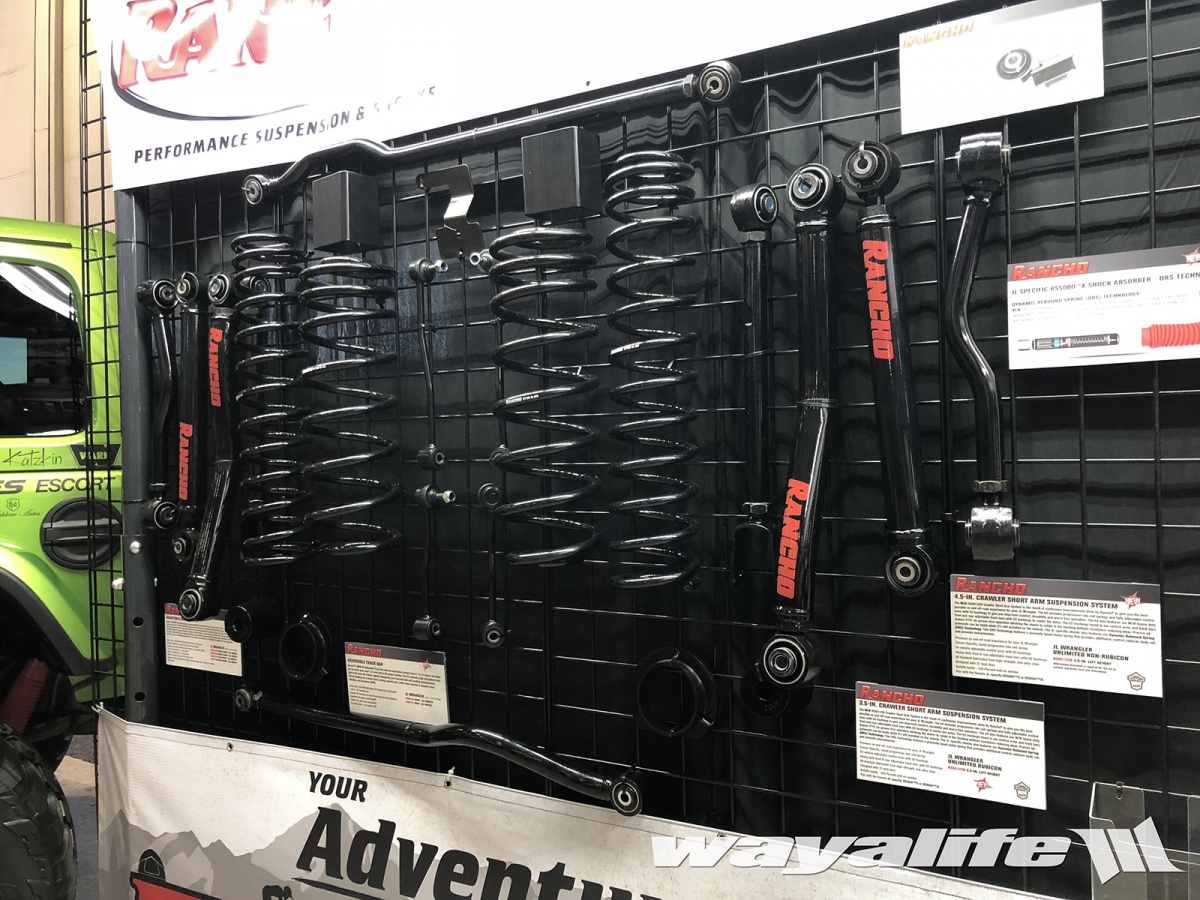 Think I need me one of these.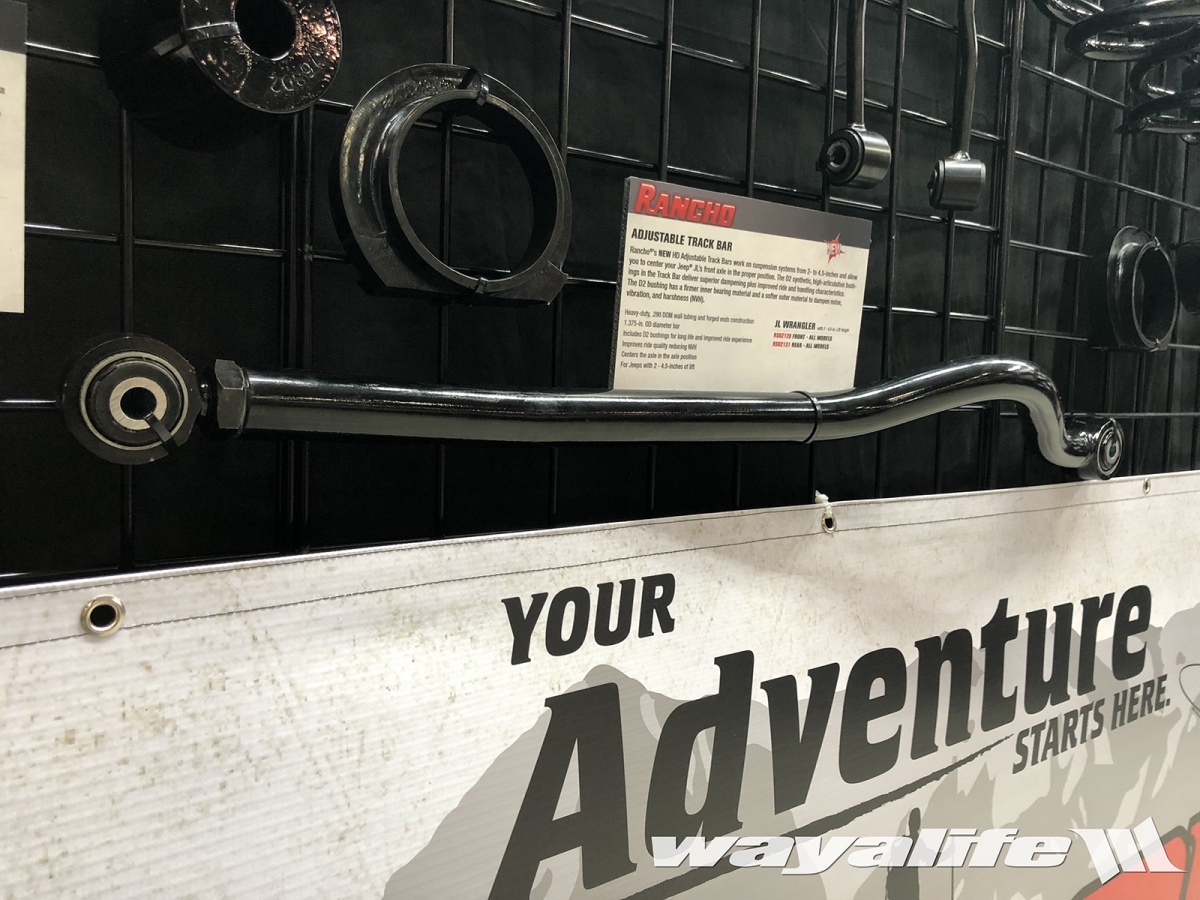 A closer look at the joints.