Hello I am planning on dropping off my jeep Monday at the shop to get my suspension installed, however looking over all the parts I have I am afraid I don't have the right bolt kits. Did anyone keep photos or have a list of all the bolt kits. I'm comparing the parts lists from the installation guid and some thing I don't have, but I have bolt kits that are not called out for.
Here is my list of bolt kits: 770008 (qty 2), 770042 (qty 1), 77007 (qty 1), 770041 (qty 1).
I am lost and have no idea what's going on. Thank you in advance for any guidance you can give.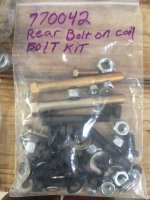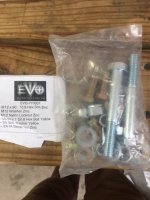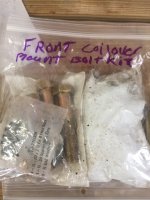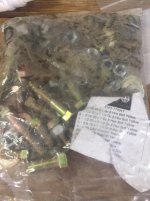 Also if anyone can send me photos of what the rear lower coilover spacers should look like that would be awesome. Here is what King sent me, but I don't think they are correct.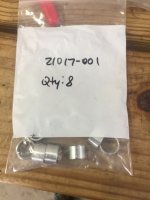 Sent from my iPhone using
WAYALIFE mobile app