I've had a Yeti 400 for several years now. It's been a love/hate relationship. It failed on me during the first day of a three day Jeep trip (fortunately my OEM battery did the job of running my ARB fridge fine) and Goal Zero replaced the battery free of charge.
Since then, I have primarily kept the battery plugged in and sitting on my garage work bench. When needed, I use it to power my Milwaukee tool battery chargers, a cell phone when I'm working in the garage, and sometimes a small bluetooth speaker. Basically, it is rarely under load and when it is, the load is only for a few hours. Well, all of that changed yesterday.
Nothing has been plugged into the Yeti for a week or so, but yesterday it started beeping and the screen was blinking. Upon further inspection, this is what I found: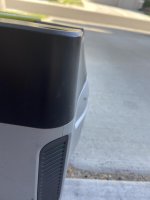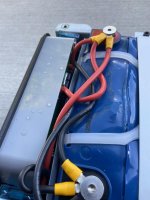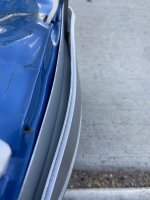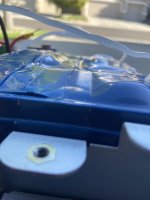 The battery was literally in the process of expanding/exploding within the Yeti unit. The entire casing was very hot to the touch, and the metal casing bolts were too hot to hold in my hand for very long. The battery has expanded so much that I can't even remove the battery from the unit.
Needless to say, this could have resulted in a catastrophic failure that could have destroyed my garage, my house, or worse....resulted in the loss of life.
I have contacted Goal Zero and will report back on their response. If you have one of these though, please thoroughly check it often.
Last edited: