Administrator
Staff member
Hazard 4 is a company that's been around for a while and more known for the pouches, carrying cases and firearm bags than Jeep products but at the 2022 SEMA show, they decided to change all that. And, I should note, what they had genuinely intrigued me. Of course, the main product they were showing off was an cool carrying bag that secures itself to the top of a Jeep Wrangler Freedom Top panel and acts like a heat absorbing and sound dampening headliner. The other product they were showing off was a very nice deck made specifically for a JL Wrangler 4Xe to give the trunk area storage compartments and a level surface when the rear seats are laid down. Here are some pics of what they look like.
#sema2022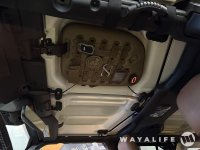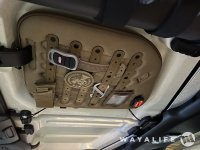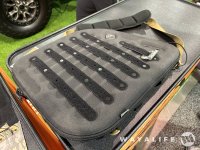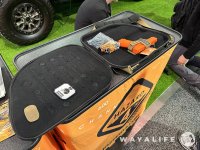 Nice birch wood deck with storage underneath.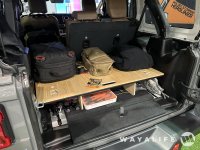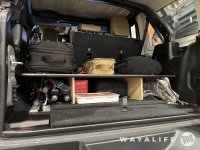 Here you can see how the deck creates a level surface with the rear seat laid down.