Administrator
Staff member
Not gonna lie, it's been a tough couple of years for Cindy and I and not just because of all the stupidness going on in the world. And, in spite of the fact that we haven't been posting up videos or even highlight threads of every trip we go on, we still have been getting out and as often as we can. That said, I've recently started going through and categorizing some of the photos we've taken and while they are on the thin side, I thought they might still be worth sharing.
Anyway, here are a few shots that we took from one of our many exploration trips across Nevada. Specifically, these were taken from a ghost town and mining district that two brothers founded back in 1924 and as a last hope to strike it rich. As luck would have it, they discovered high grade ore in this mountain range the town grew to a population 400 people. But, like most boomtowns across the state, the veins played out in just 5 short years and by 1929, most of the residents had moved on. By 1931, it had become yet another ghost town.
Being that this trip was kind of a spur of the moment thing and something we did on our way down to Boulder City, we decided to grab some lunch at one of our favorite restaurants down in Hawthorne, Joe's Tavern. Of course, in addition to the tasty food and good beer, one of the things we love about it, is how patriotic the owner is. And, whenever there's a free spot, we always try to take a pic of our Jeep in front of this mural they have on their wall!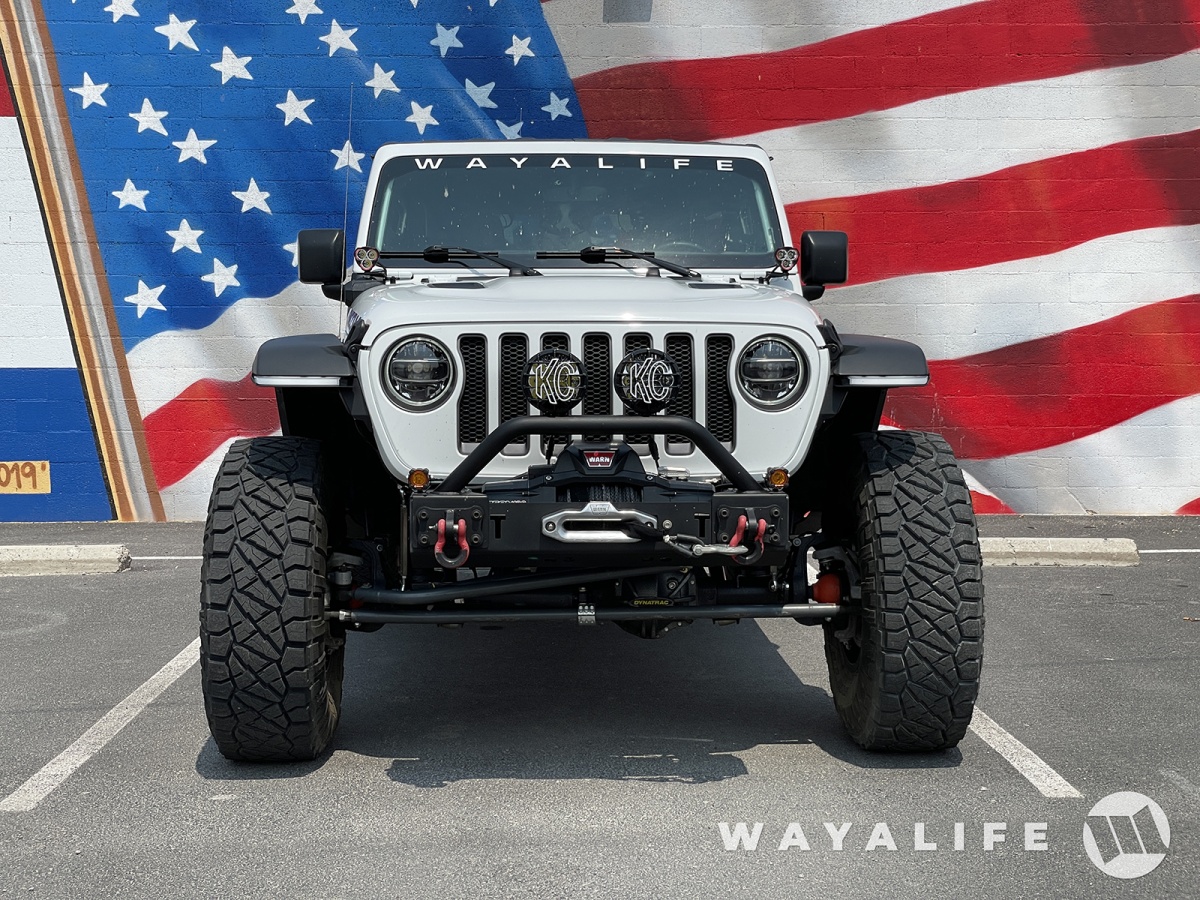 To good times out on yet another exploration run - CHEERS!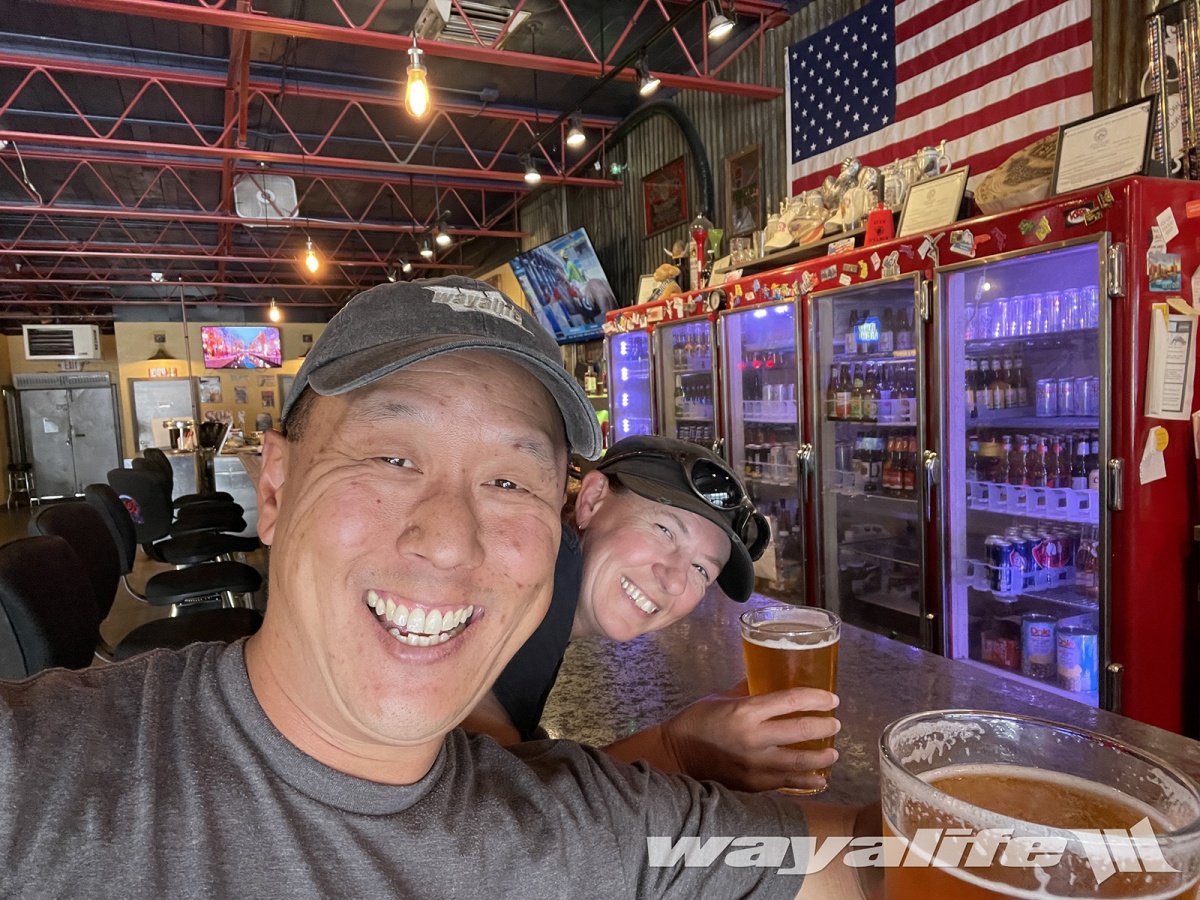 Heading out into the wilderness! If you look real close, you can just make out a couple of burros.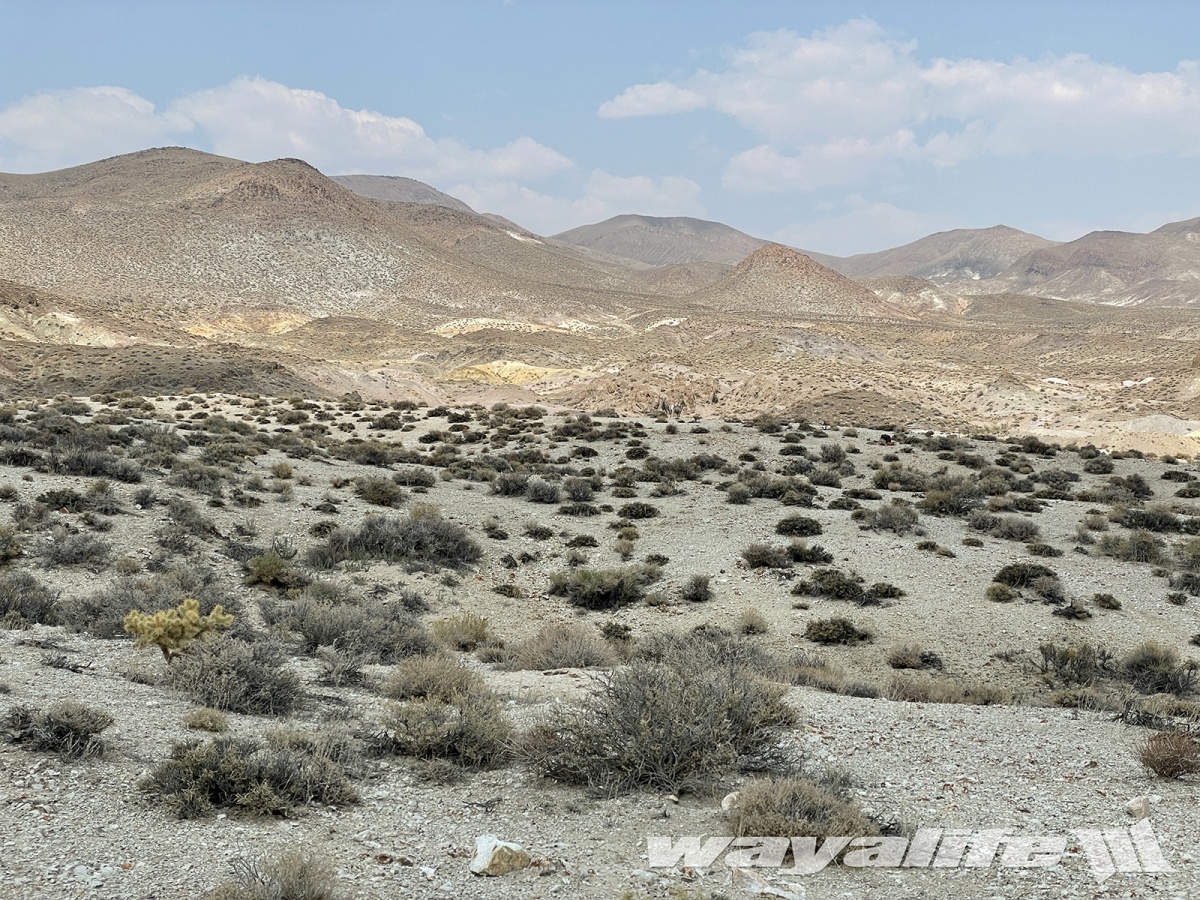 As we made our way across the dry and dusty desert, Cindy and I noticed a green patch up on a hill. Fortunately, there was a road leading up to it.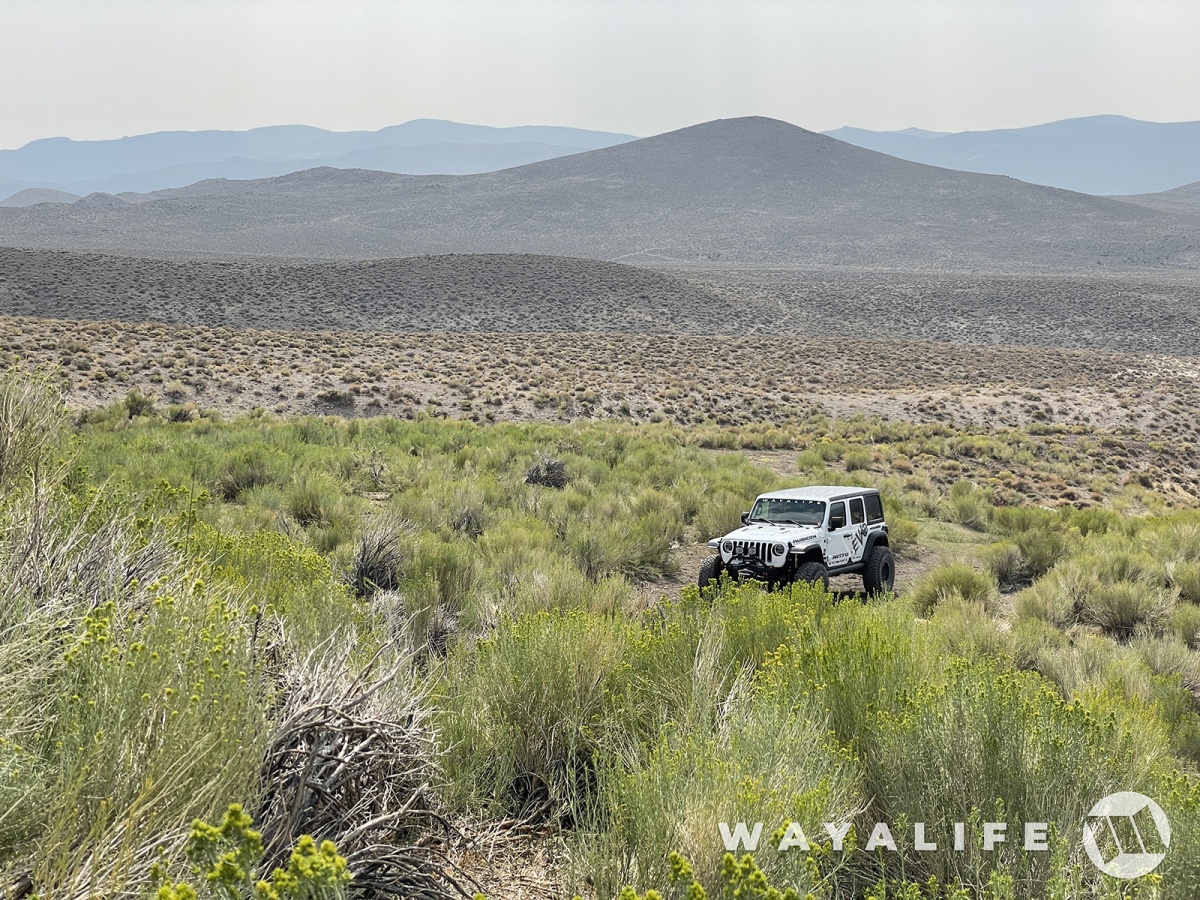 It always amazes me just how different a patch of desert will look when just a bit of water is present.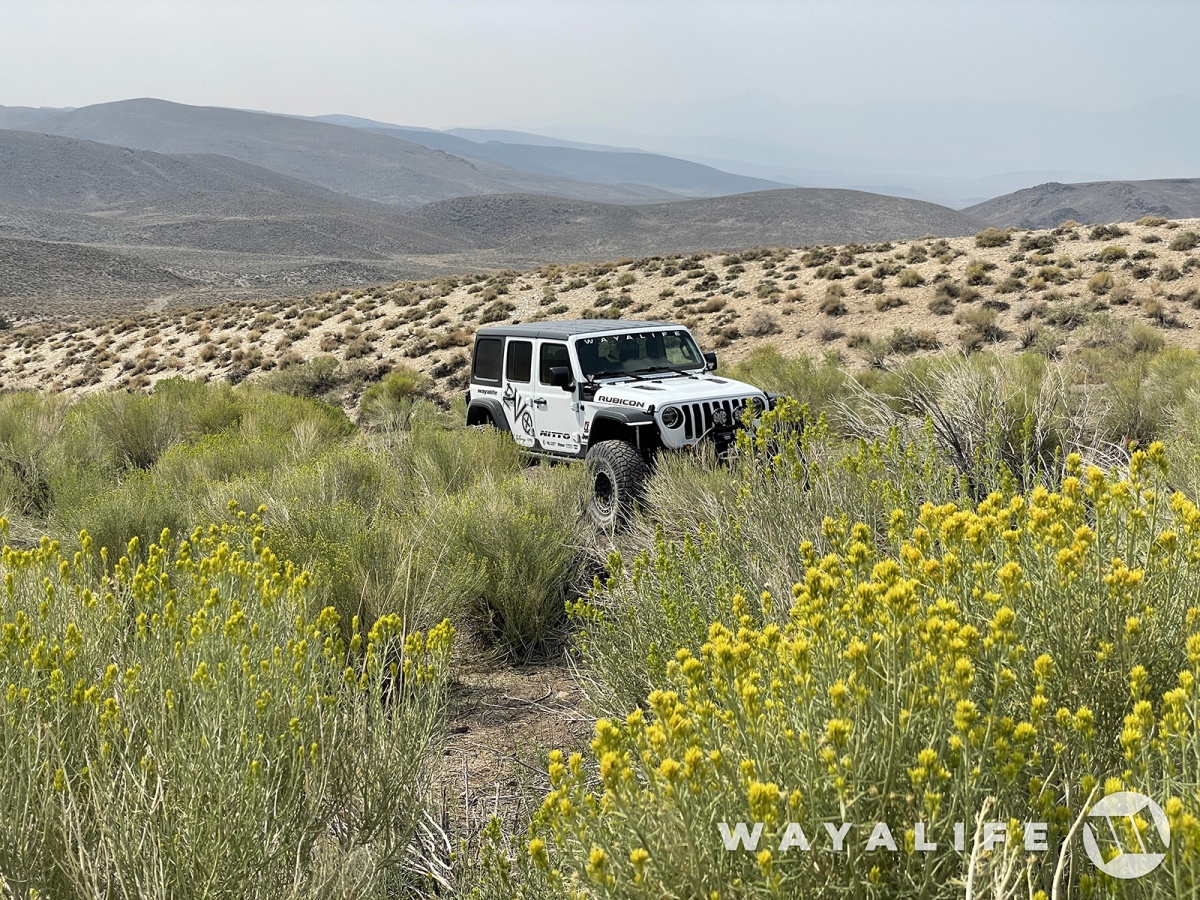 And this is where the water was coming from, an old spring.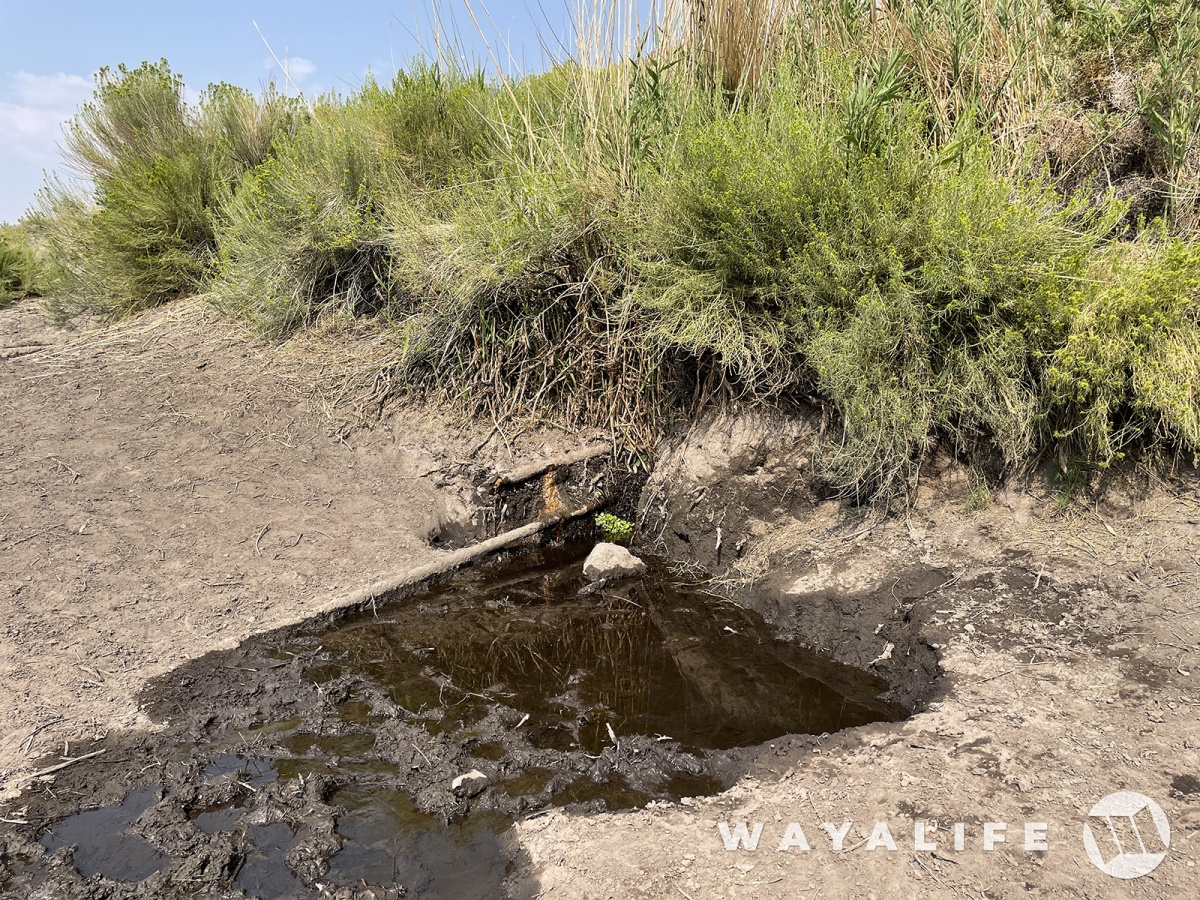 Someone a long time ago was smart enough to try and capture the water in a trough for their livestock.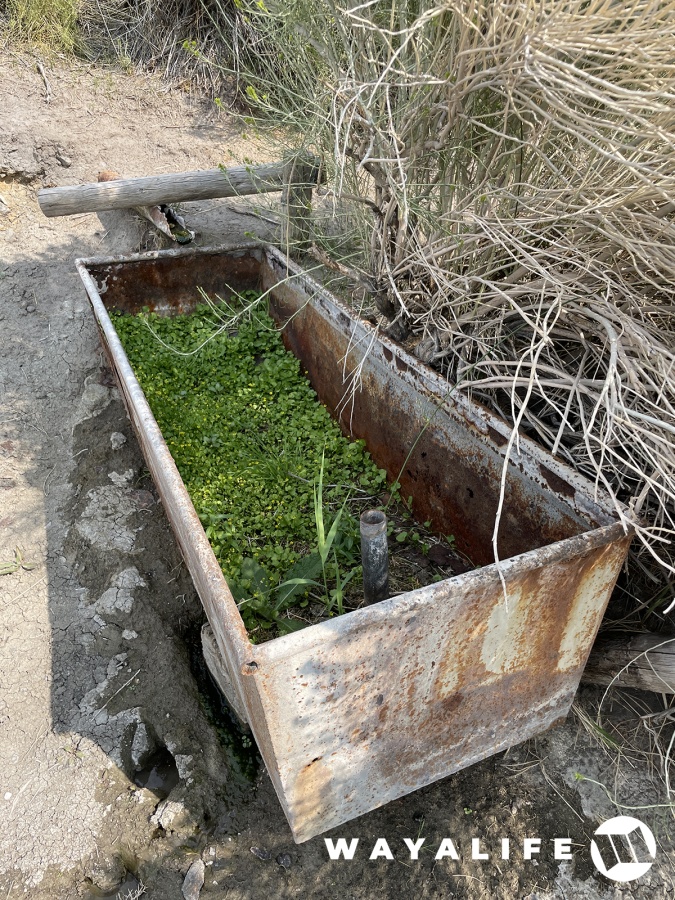 Today, it's become a home to a lush micro environment that stays green even in triple digit heat.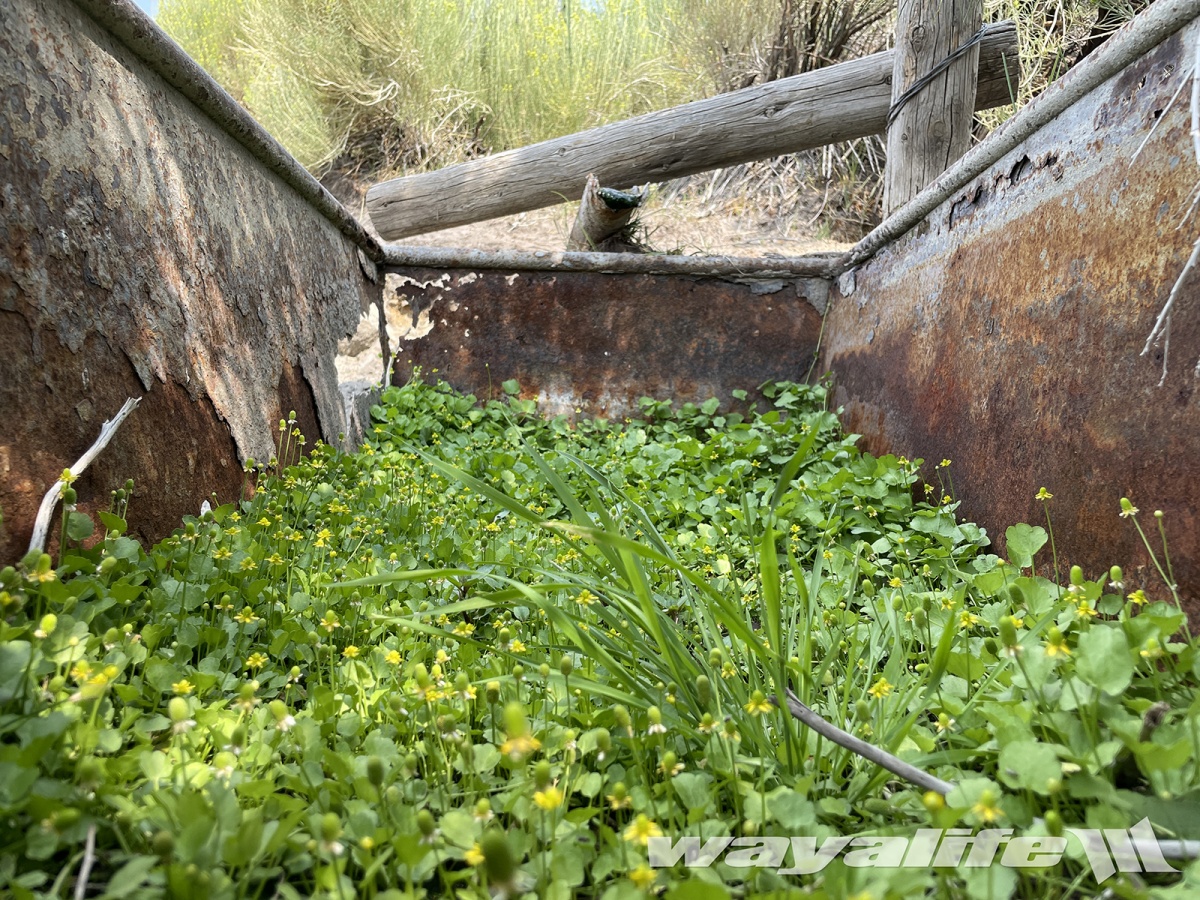 Continuing on, we made a stop at an old mill site and, at least for a time, enjoyed the shade that a single cloud provided.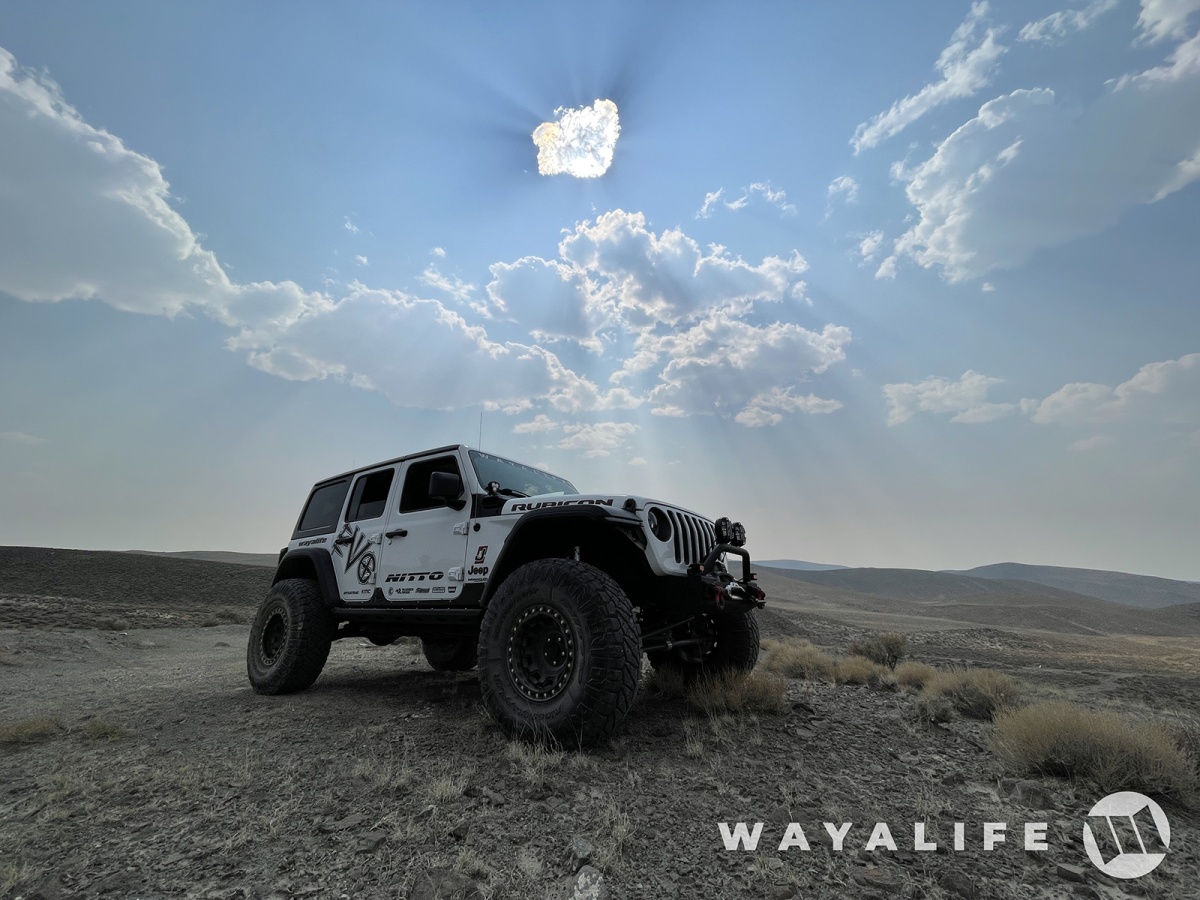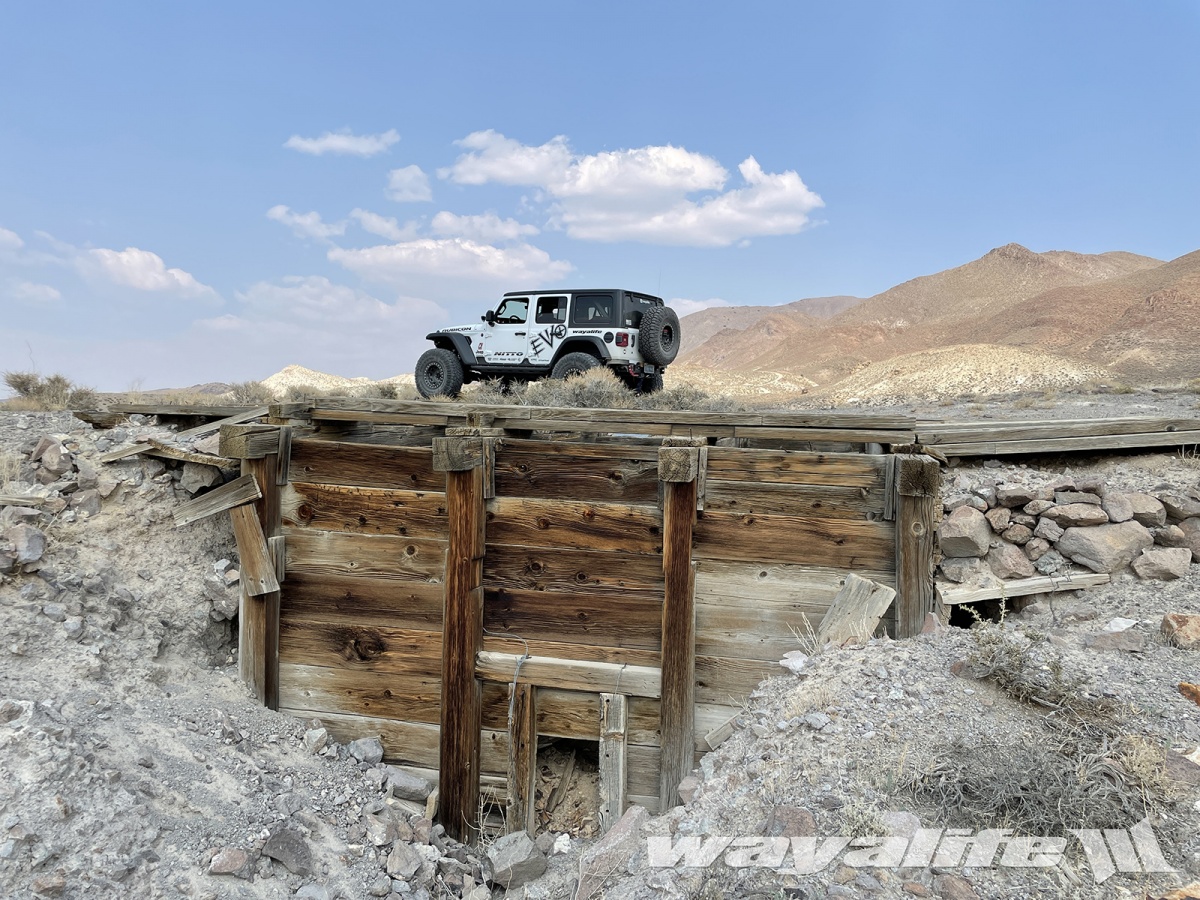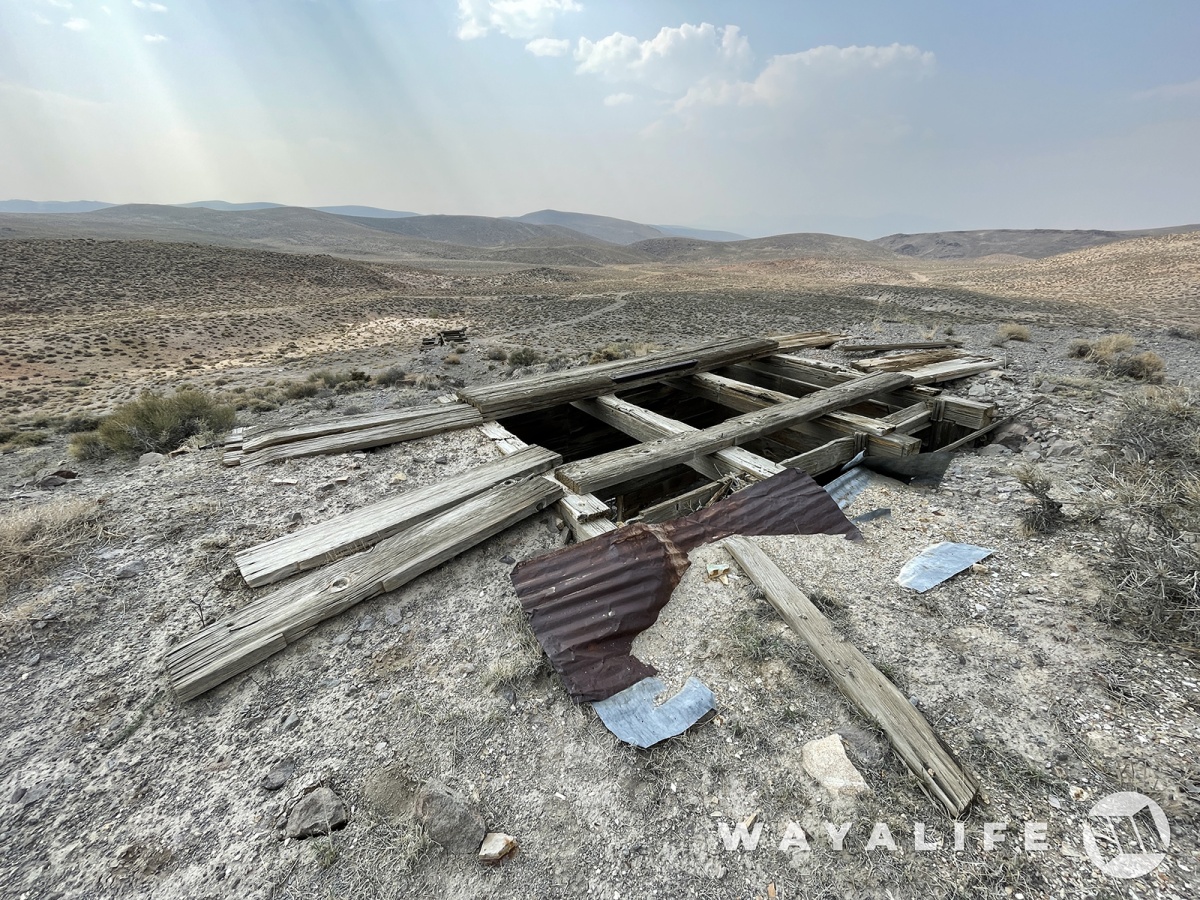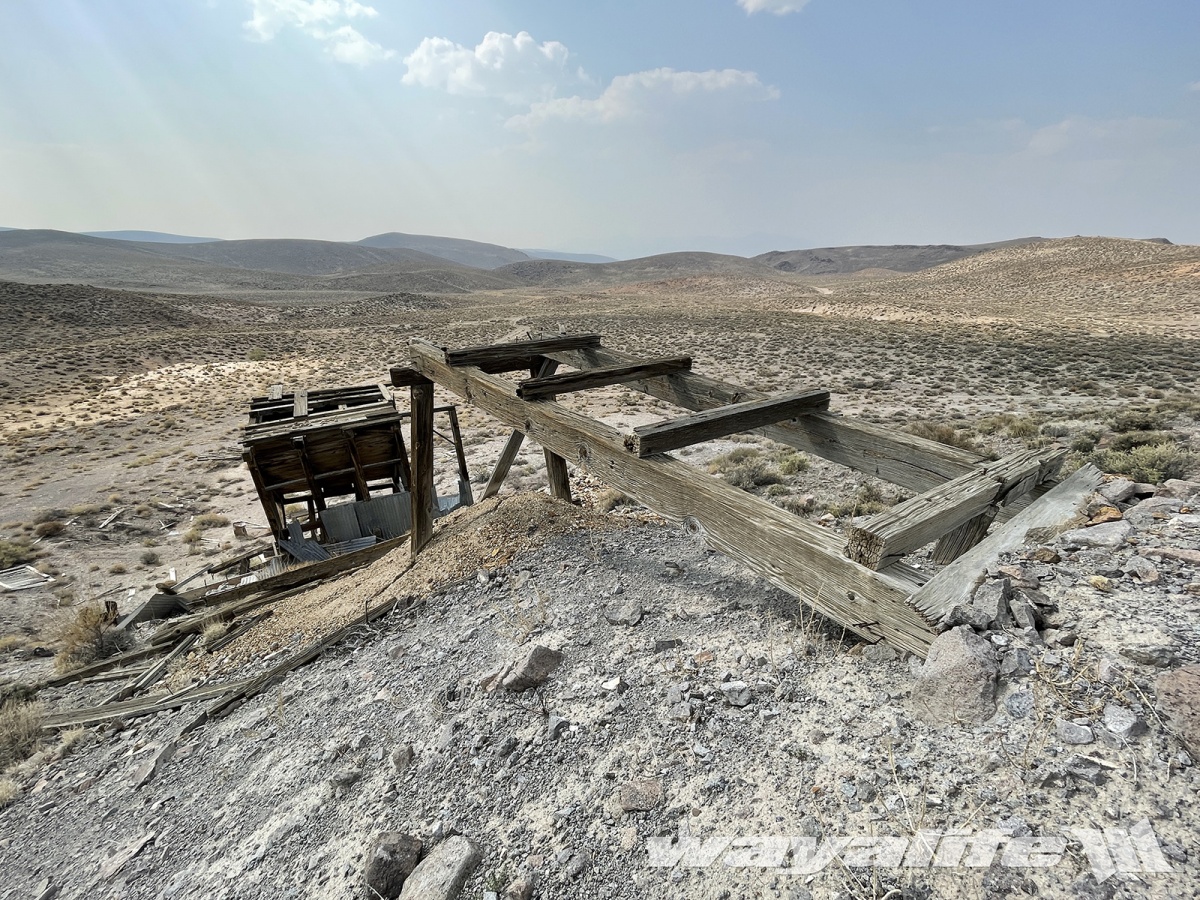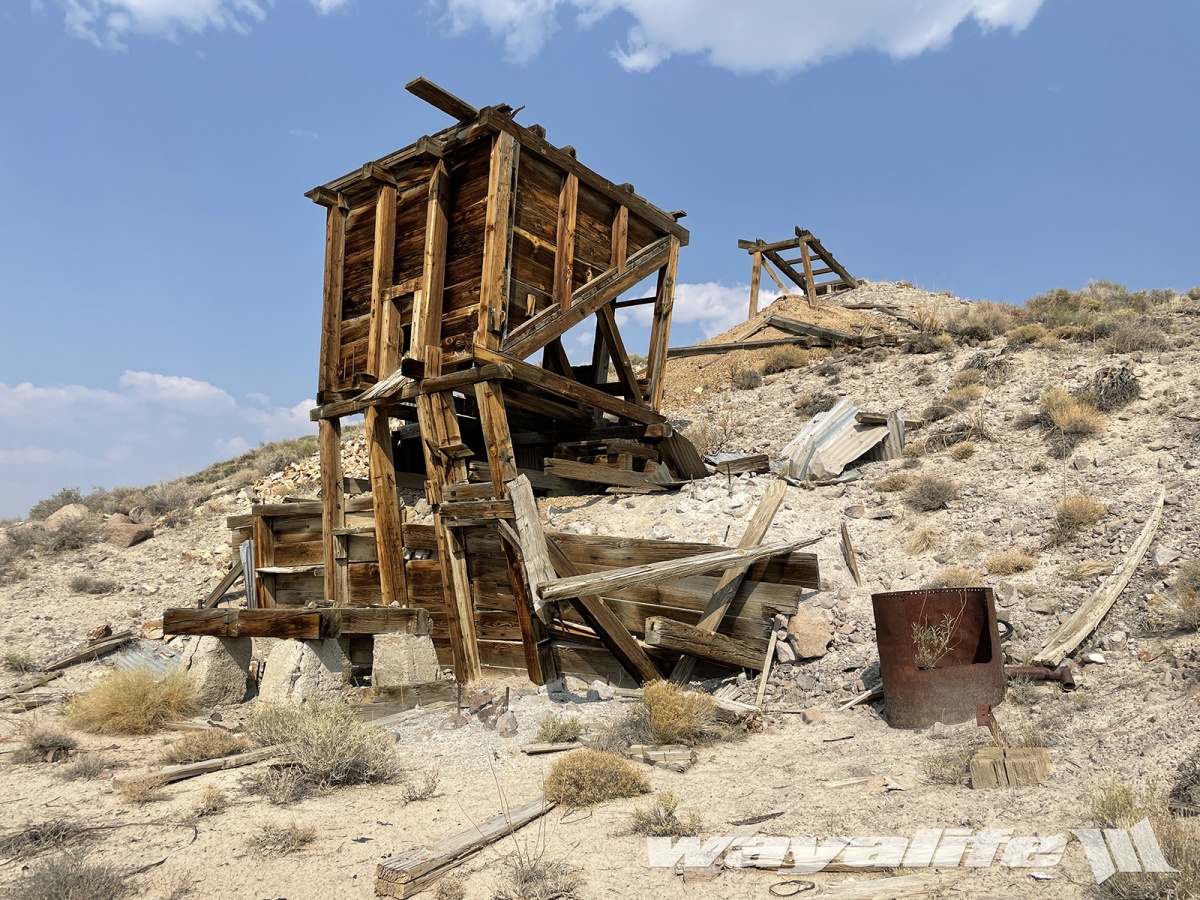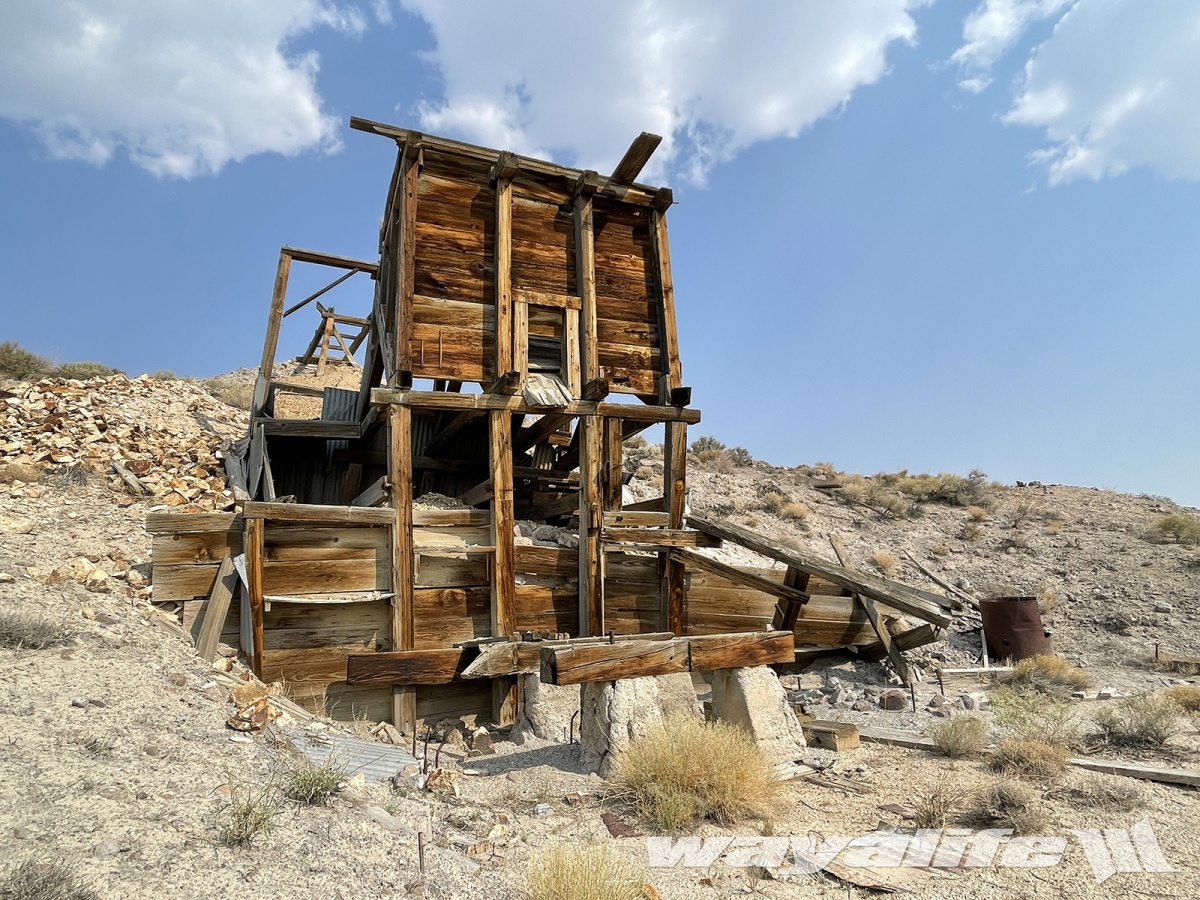 Ripley letting us know there is some cool stuff to be seen up there.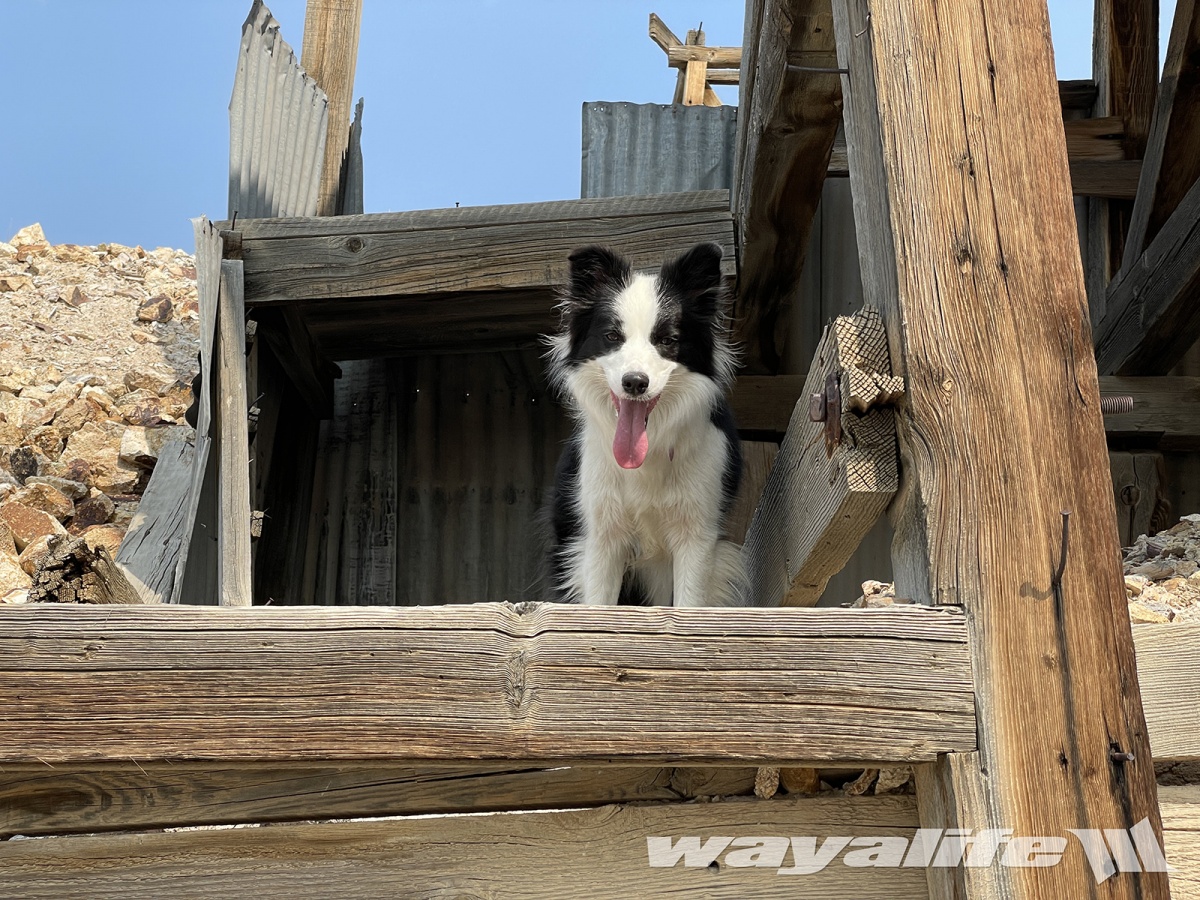 On to the next attraction...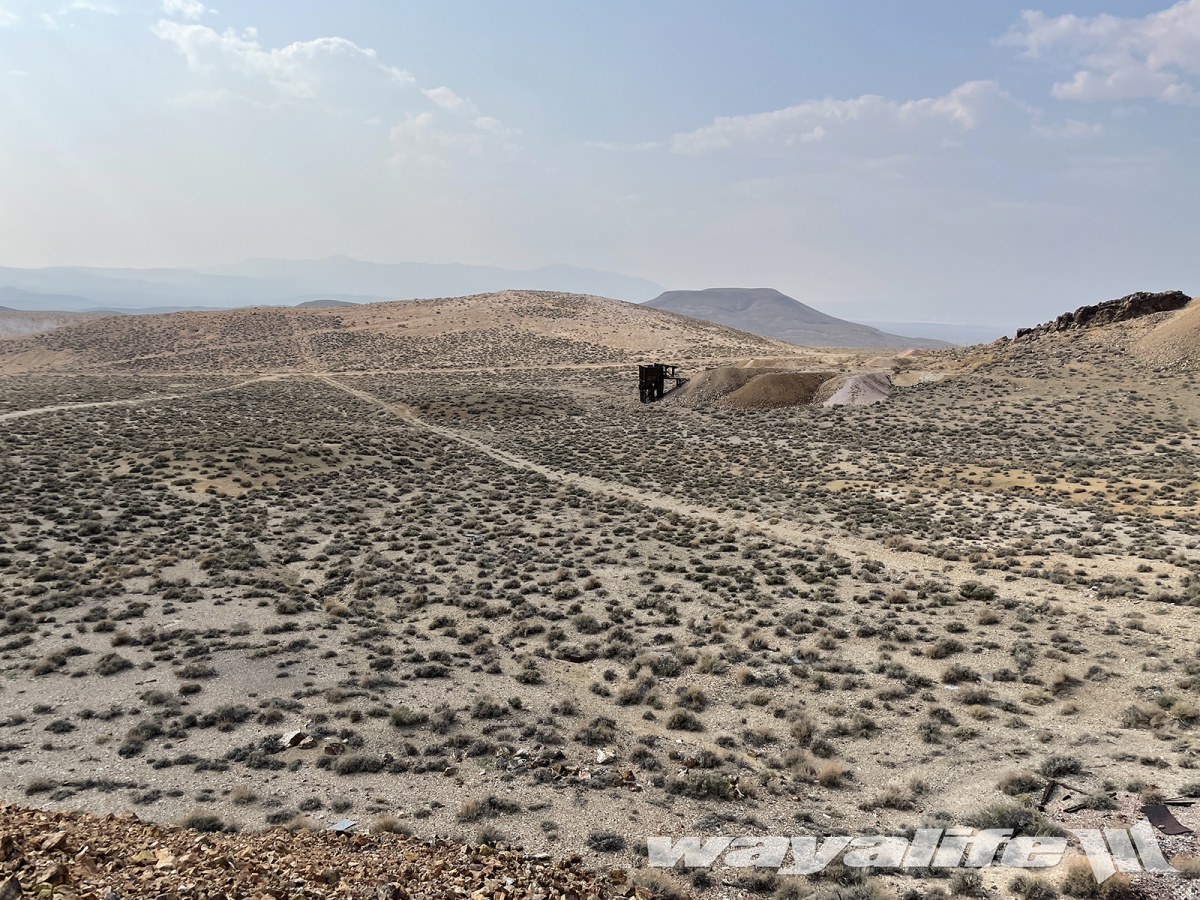 More cool stuff and Ripley approved!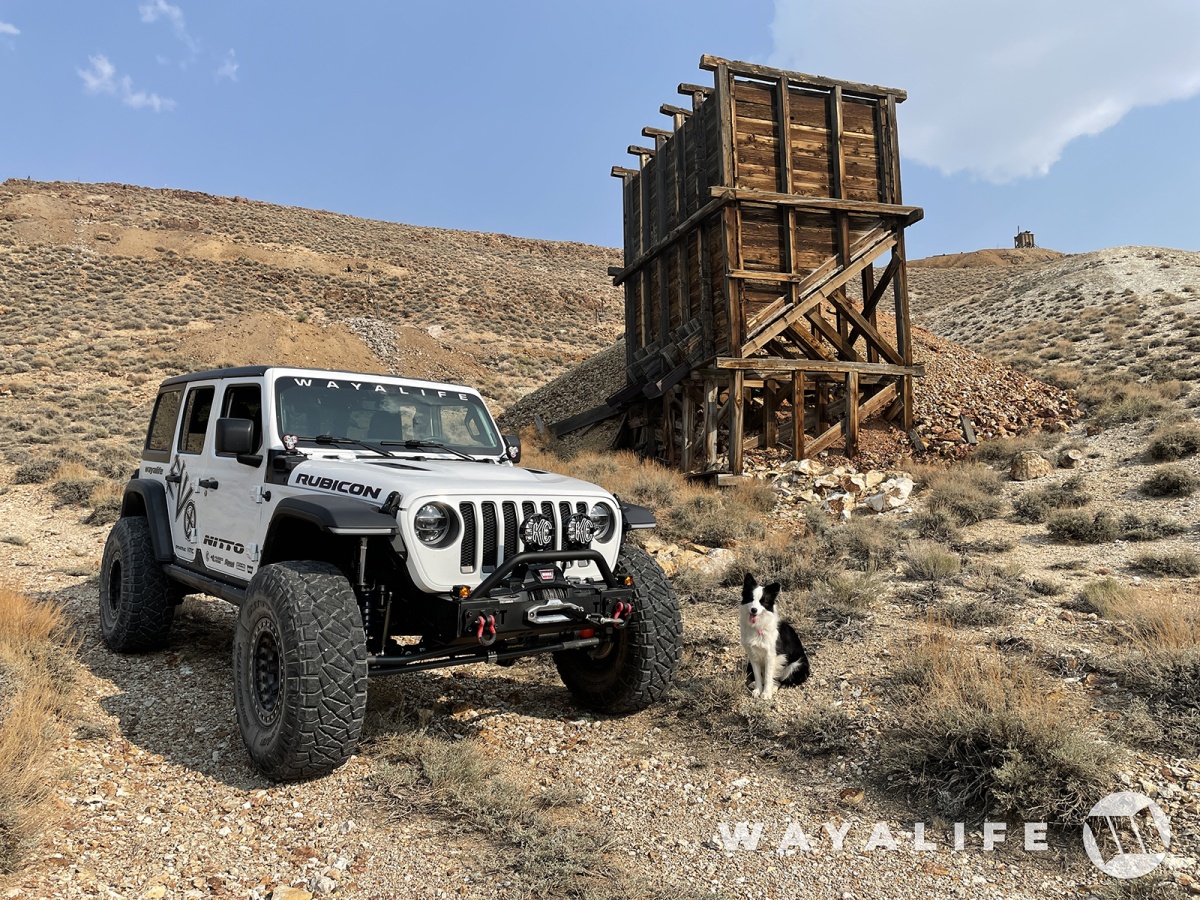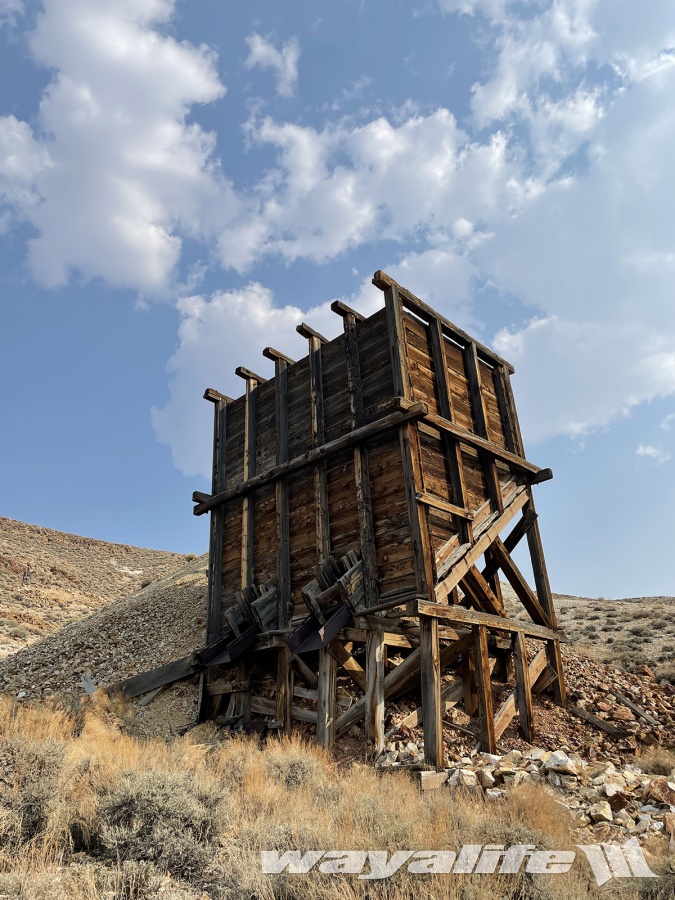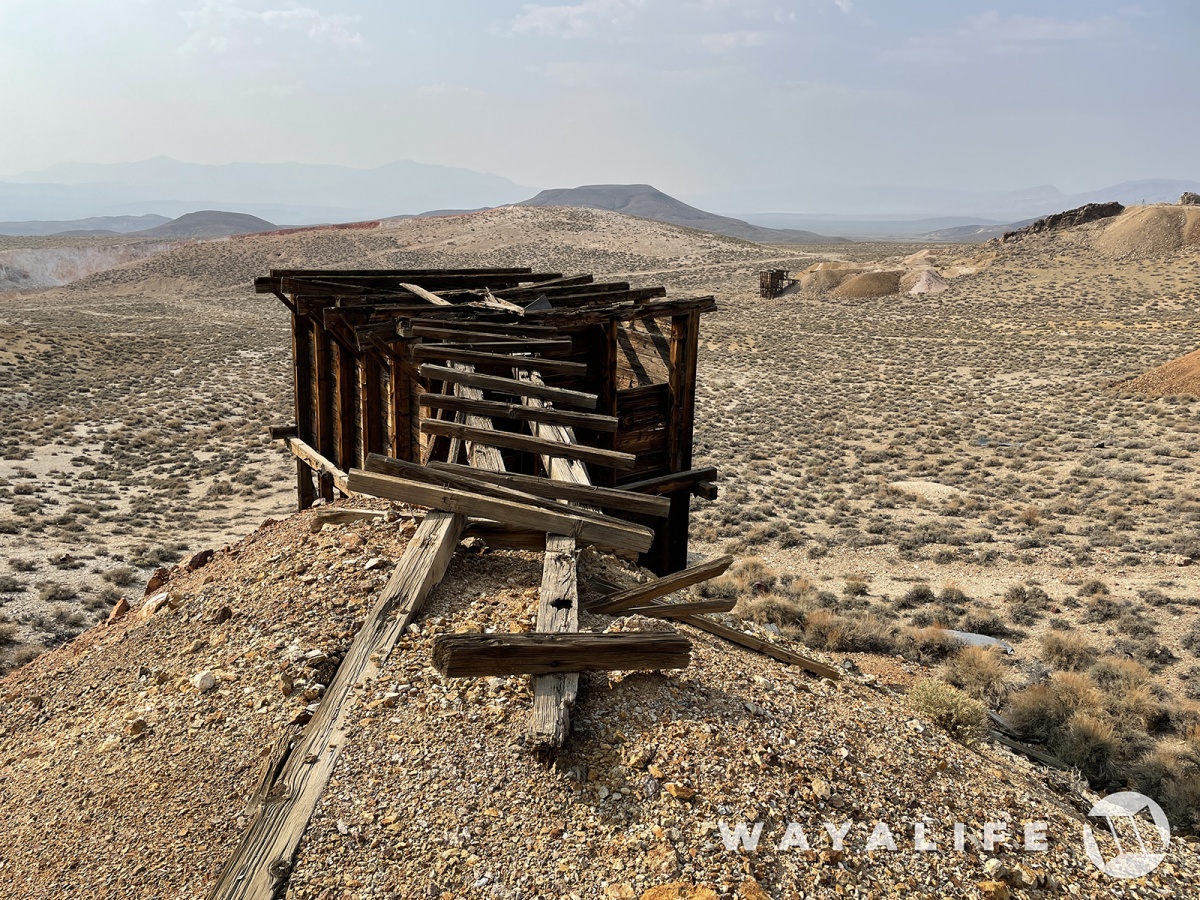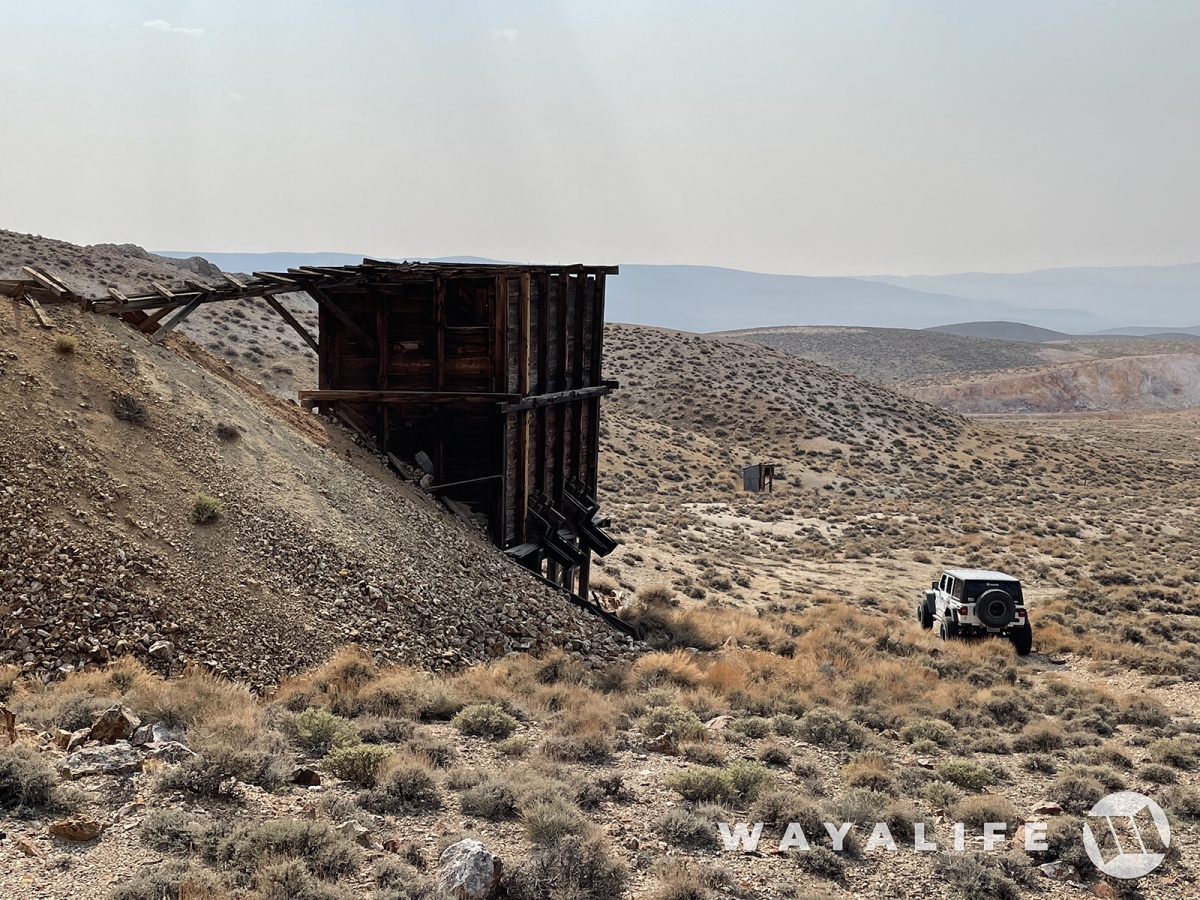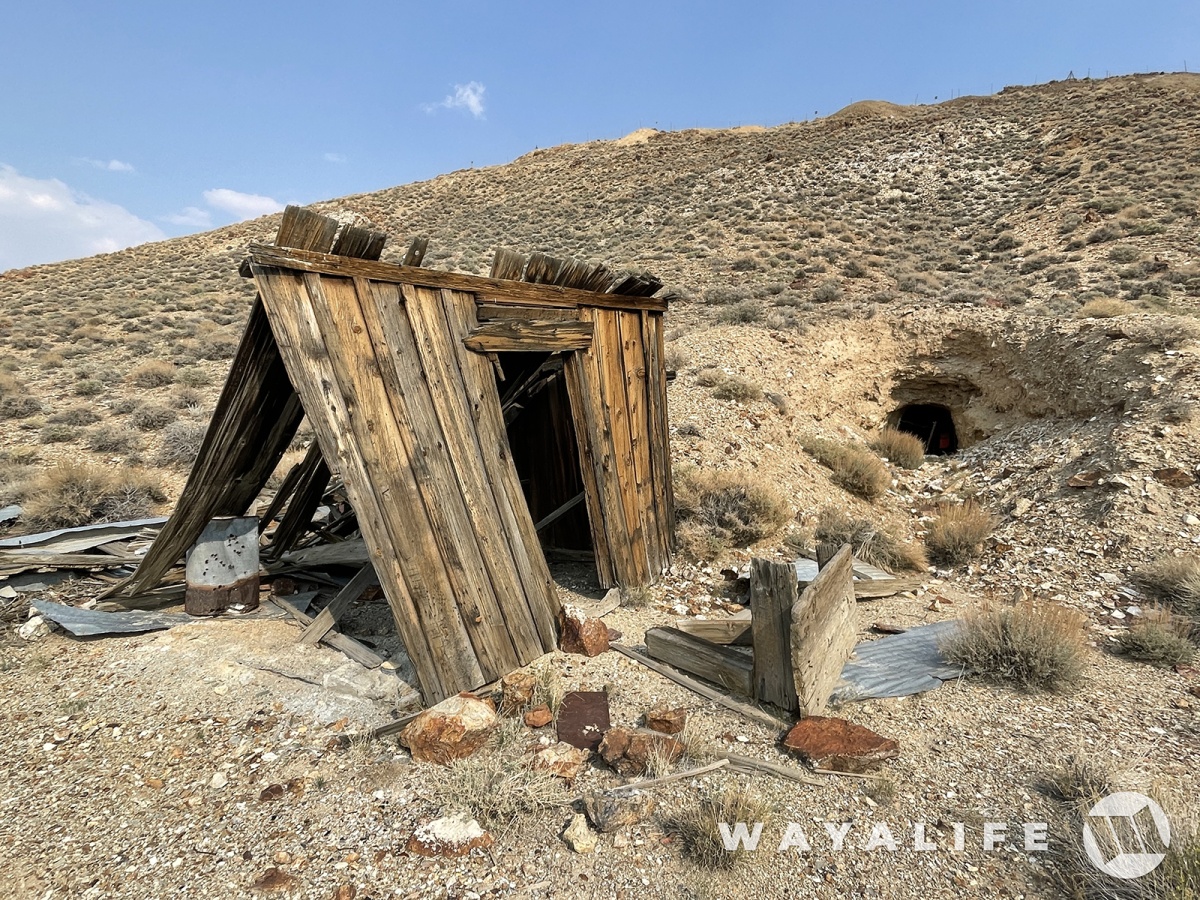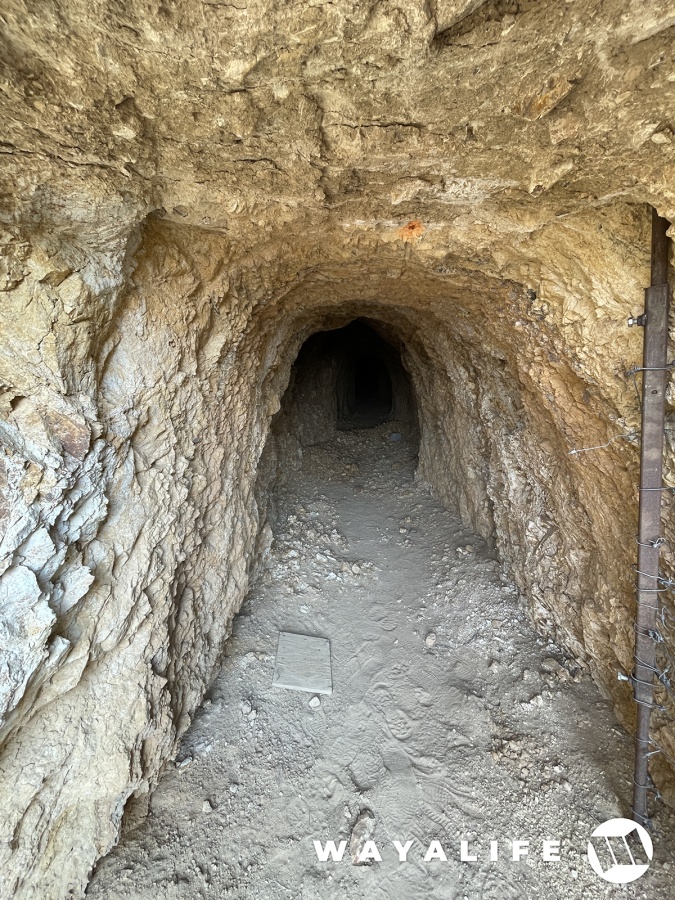 Always love digging through the trash to see what we can find.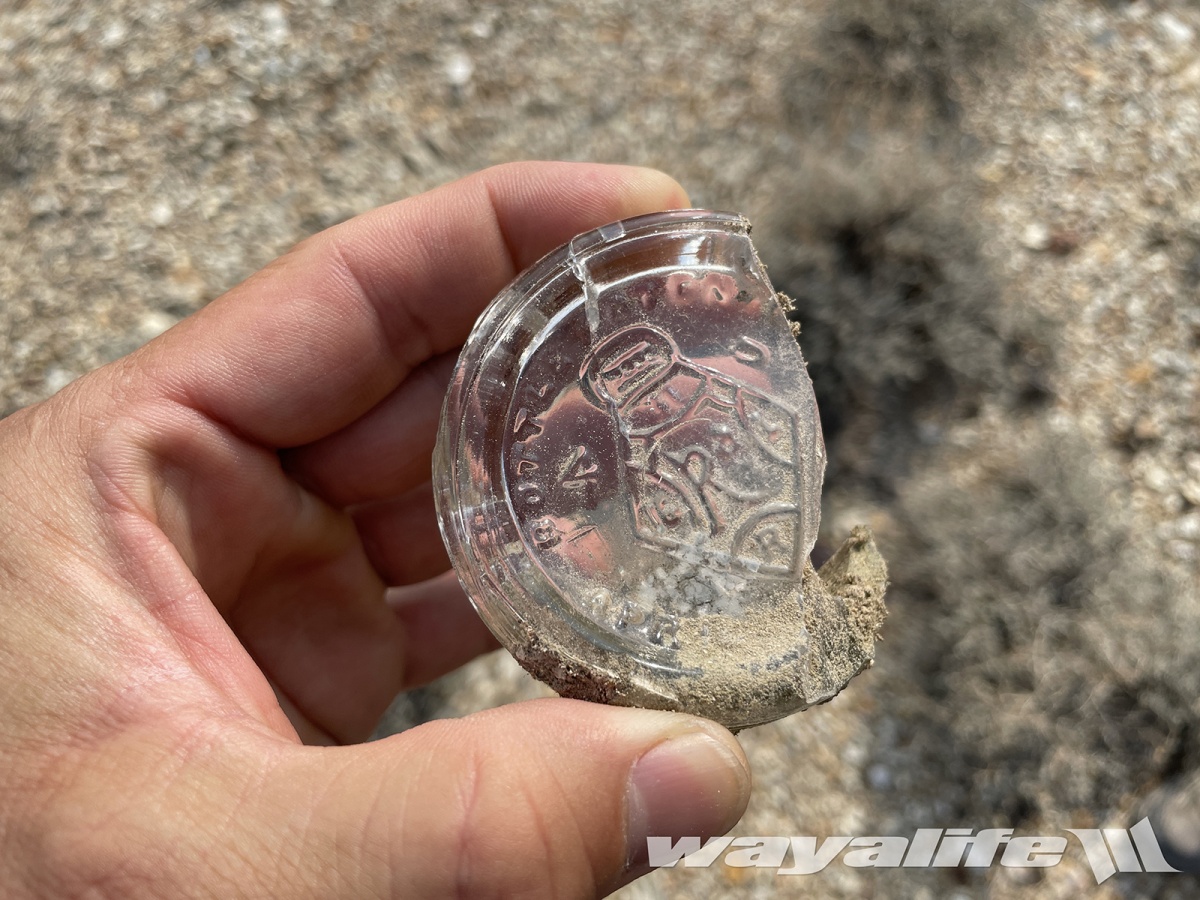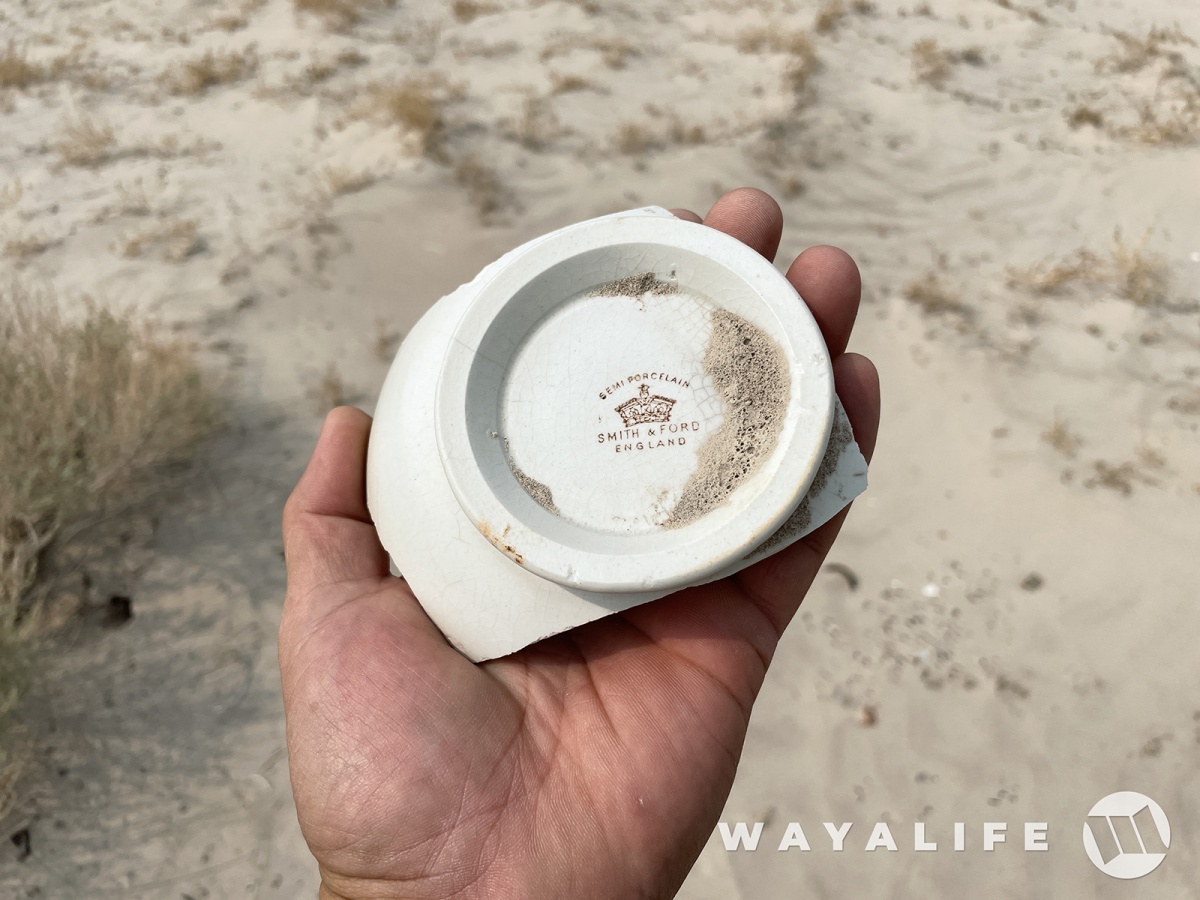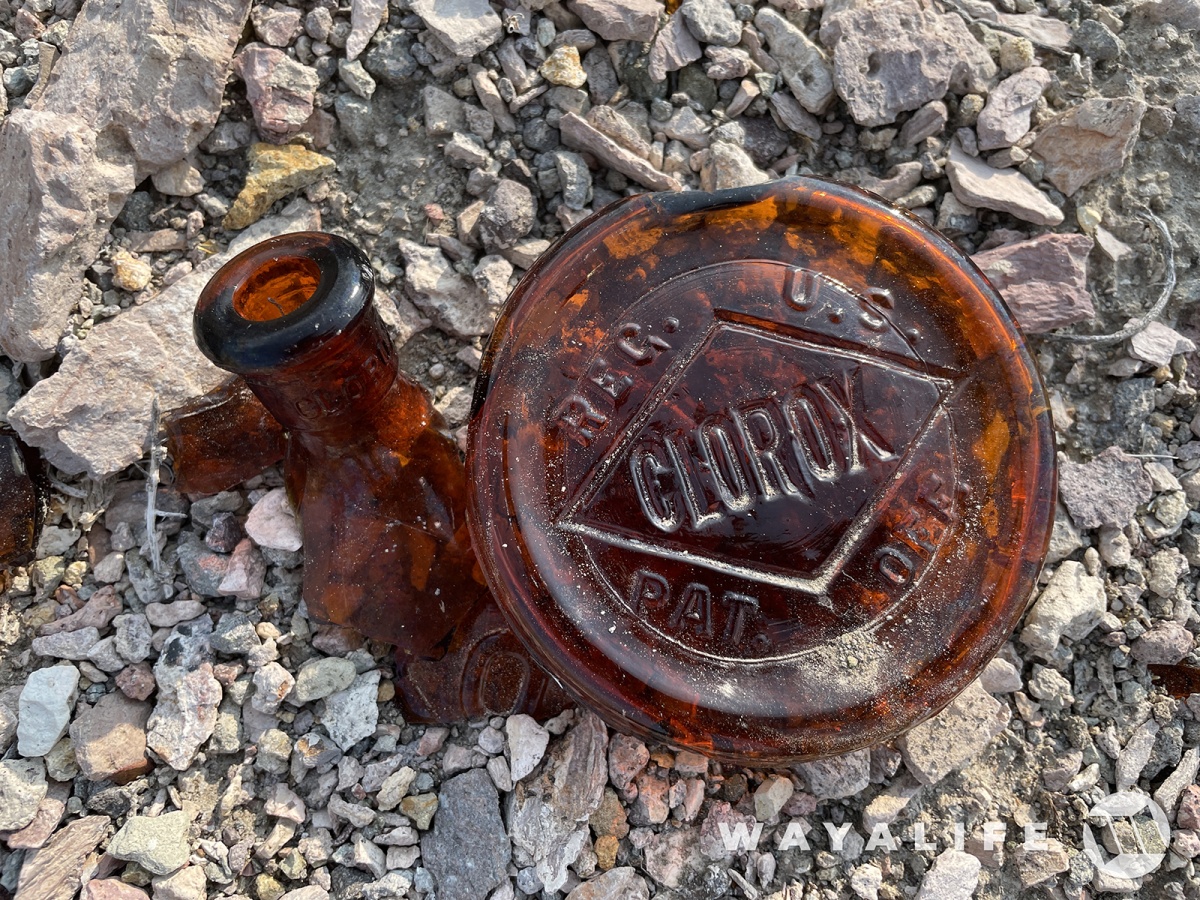 On our way to the old town site, we came across a more modern open pit mine but was no longer being worked.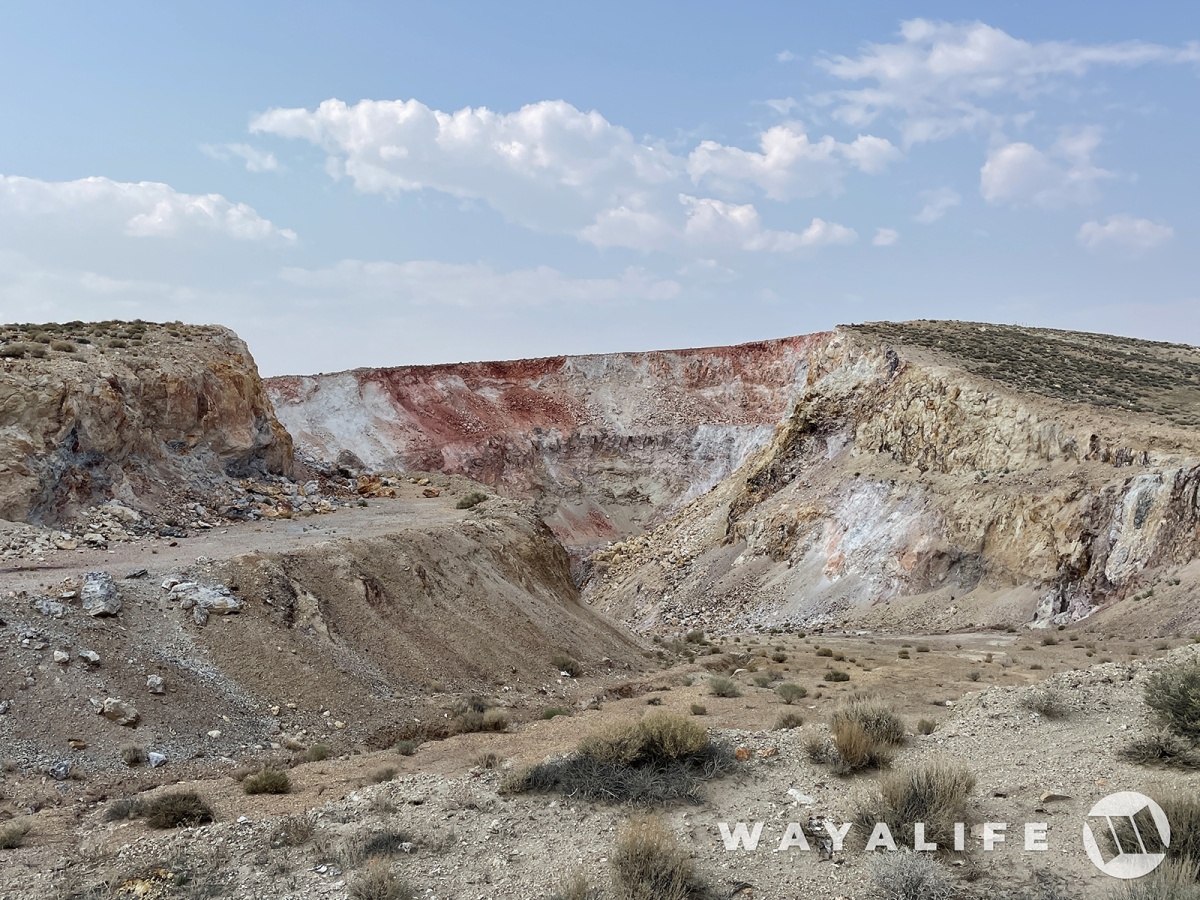 Last edited: