Last weekend we went to the Overland Expo East. When I was growing up we called it 'Car Camping' however it has evolved and has a new name. There is definitely all kinds of cool gear being made now.
In addition to the cool stuff we saw, the 'Brew Ridge Trail' is near by. This consists of Virginia route 151 which has a large collection of breweries, wineries, and distilleries.
There was no shortage of excellent beverages!
Here is a small sample of the stuff I saw at the event.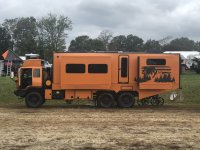 If you get this beast stuck you have your work cut out for you.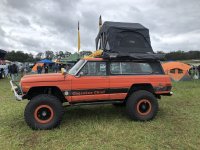 I had a 1978 Cherokee Chief years ago and I wish I still had it!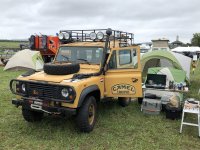 Cool Rover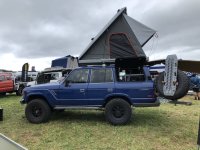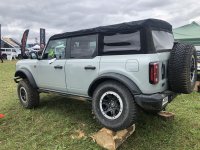 Ford was there in force. They had several Broncos parked around as this one was. In addition they had at least 8 available for test drives on a track.
Overall it was a great time.