So the rear Ten Factory shafts do not come preassembled, but they do come with all new parts.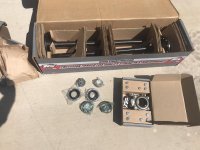 A buddy of mine has a shop press, so we are going to get that done the first part of next week. I will not have my OE shafts out to refer to so I've been hunting the inter webs with very little luck.
Here's how we plan to setup the press.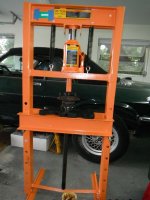 And here's a shot that I saved and put my own labels on for reference. Does this look correct?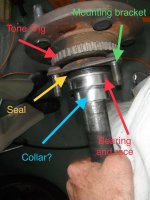 I know which way the seal needs to face as well as the bearing itself. Does anyone know if the tone ring has a correct arrangement or does it not matter? I only looked the parts over for a second this morning.