Administrator
Staff member
Ive heard great things about Synergy and RPM so open to them as well.

Good point about waiting to upgrade rear until I bend a flange. Upgrade front ahead of breakage or keep spares?

I have a question - Why do you not like Teraflex? Did something happen? I understand why you like Dynatrac (great products and personal friends of yours, though I feel like you have always been honest about their products). Just wondering why the dislike for Tera.
If you can afford to make the front axle upgrade now, I might consider it especially if you have a Rubicon and your front axle is still straight. This is something you can sell and use the money to help pay for your upgrade.
Regarding TeraFlex, I've personally installed and tested out a myriad of their products and have found many of them to be, just okay. A lot of this is because their stuff is made in China - don't let the "designed and assembled in the USA" thing fool you. But, the biggest problem I have with them is that I have seen a lot of their stuff break. Critical things like track bars, control arm mounts and even on their own rigs but the one that got me the most was their tire carrier breaking. This was very serious and potentially life threating and rather than issue a recall like they should have, they just quietly replaced ones that customers called in to say was broken and then re-designed the part. This is true of their track bars as well. To me, this kind of business practice is shameful. To put money before the safety of others is not something I want to support.
Here are just a few examples of what I'm talking about.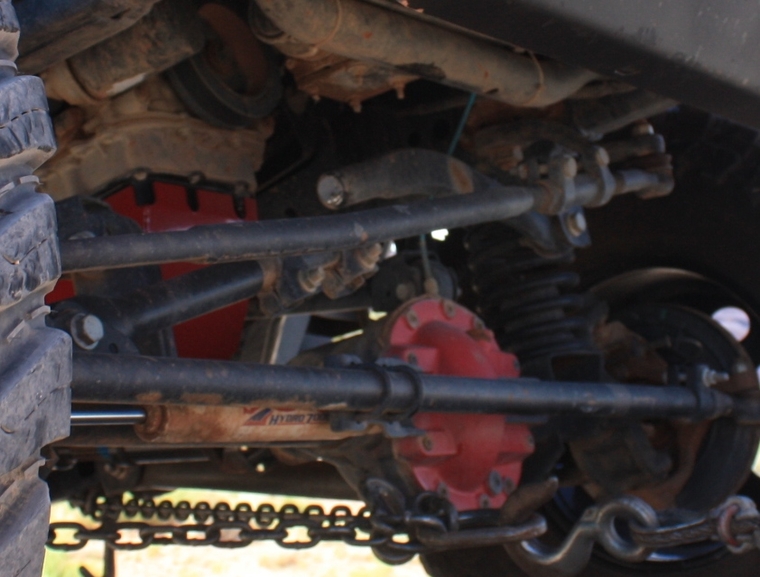 I've recently had a several members contact me by PM and email regarding their TeraFlex front track bar and to find out if they had one that was prone to breaking. In lieu of discovering TeraFlex's policy to keep things quite or worse, BLAMING their customers for breaks they have encountered, I...

www.wayalife.com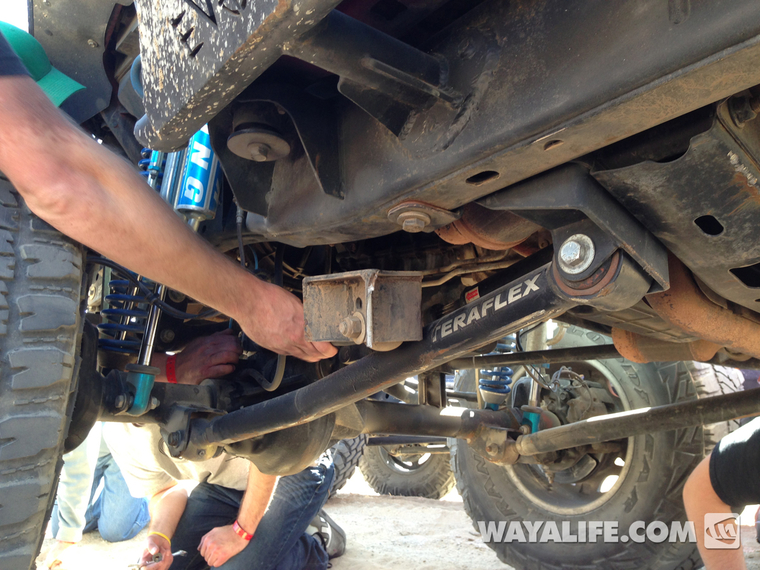 In lieu of the TeraFlex tire carrier thread, I thought I should post this break on the forum as well. Please note that the fact it is a TeraFlex product is purely circumstantial and I am not trying to "bash" them. As in the case of the tire carrier, this was another break that I saw happen out...

www.wayalife.com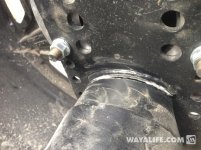 I know the TeraFlex Hinged Tire Carrier is a hot item right now but before you drop some serious coin for one, I just wanted to make sure you all know that this is something we saw happen to a brand new one last week... Please note, this was holding a 37" Nitto Trail Grappler and according to...

www.wayalife.com
One of the reasons I think you and your company has such a great name is because you are honest. Brutely honest. Thats all I want in this world
LOL - I'm glad you feel this way. I know that I'm also one of the most hated out there because of it.