I've been a huge fan of this forum and the Wayalife family for a long time and we finally did it. We got a 2018 JLU Sport S!!! Hardtop, auto, 24s package, and technology package. Black top and fender flares.
The redesign was friendly enough to accommodate my son's car seat and to allow us to get him in and out and allow leg room for him. He is 5 and does not crawl, stand, walk, or talk. So he's 100% dependent on my wife and I.
This was supposed to be for me but my wife has fallen in love with it and taking more than I have. We will do a few things but with our son a lift really isn't an option so I'll be watching for Rubicon take offs and we'll see what else in the future. Proud to say we're officially part of the family! Now I have to ceramic coat the paint, trim and wheels. Then of course, find a name for her!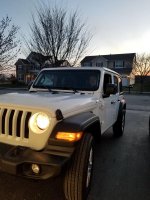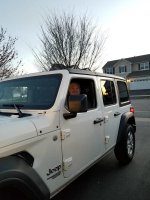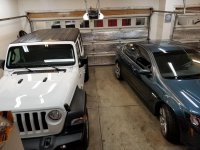 Sent from my SM-N950U using Tapatalk