Finally made the leap and got my 37s! 37 x 13.5 x 22 to be exact! The drive-ability isn't bad as most people will make you believe, as long as your not expecting the Jk to preform like a Mercedes 6x6 I don't think most people would mind the slower acceleration and heavier turning in trade for a much more badass looking jk. Im running stock gears, stock axels, and stock cv joints, the only thing really beefed up is the front end where i'm running:
Synergy Tie Rod, Ball Joints, and Drag Link
Rubicon Express Track Bar
Rough Country duel steering stabilizer
Also anyone in the colorado springs area with a tire carrie for sale? I got the spare as well but ain't no way I'm trusting that plastic thing on the back.
Before: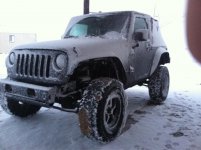 After: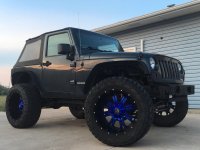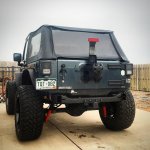 Last edited: