Administrator
Staff member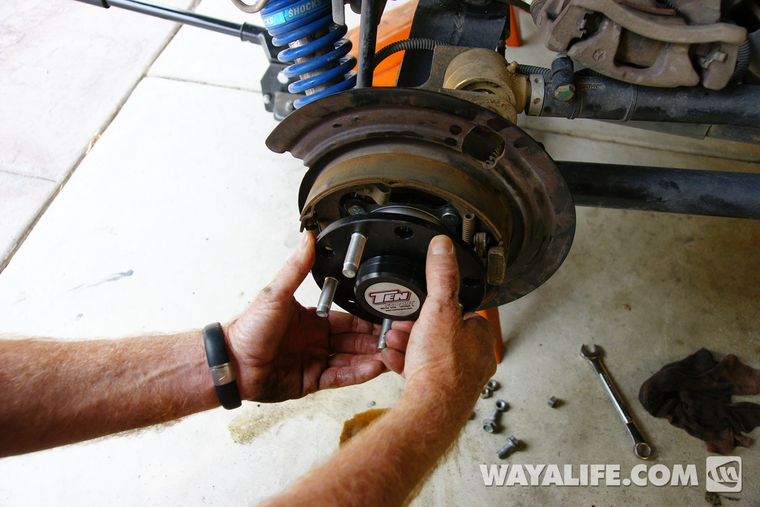 Over the last 6 years, I have found the factory rear axle shafts to be surprisingly strong. In fact, I can honestly say that rear axle shaft breaks are actually pretty uncommon. However, because the factory Dana 44 is a semi-float axle, a bent flange is something that is pretty common and when that happens, it is a good idea to replace your shafts. While there is no real need to upgrade to a set of chromoly shafts, I think you find that most are cheaper than getting an OE replacement from your dealership and for no other reason than that, it's what I would recommend you get. As far as removal and installation goes, there really are few mods that's easier to do and this write-up will show you just what you need to do.
What you will need
---
• 8, 18, 19mm Socket & Wrench
• Vice Grips
• Pry Bar
• Slide Hammer
• Torque Wrench
• Floor Jack
• Jack Stands
• Wheel Chocks
• Brake Cleaner
• Rags
What you will need to do
---
Here's a shot of what your new rear axle shafts will look like. When you order them, it really is a good idea to make sure you get them with the bearings pressed on. This will cost a little more to have done but, unless you have a shop press, it'll be well worth the money.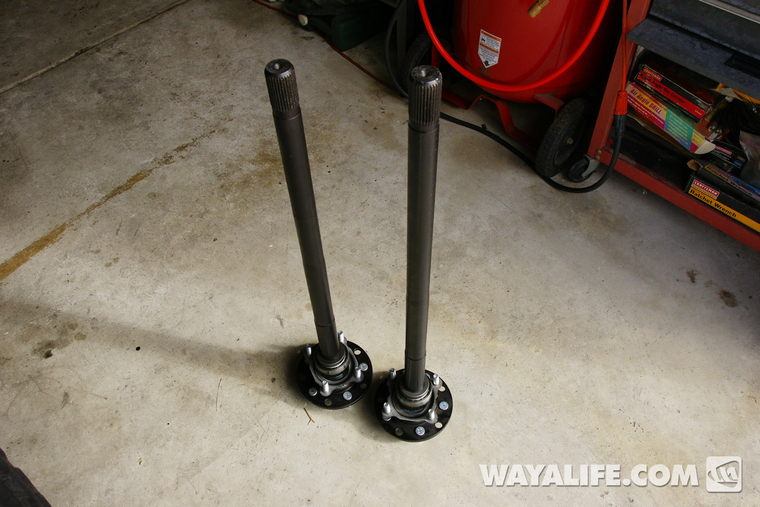 On Sahara, Sport and X model Jeep JK Wranglers, both rear axle shafts will be the same length. On Rubicons, the two sides will be different lengths with the passenger side measuring 32.50" and the driver side 31.25".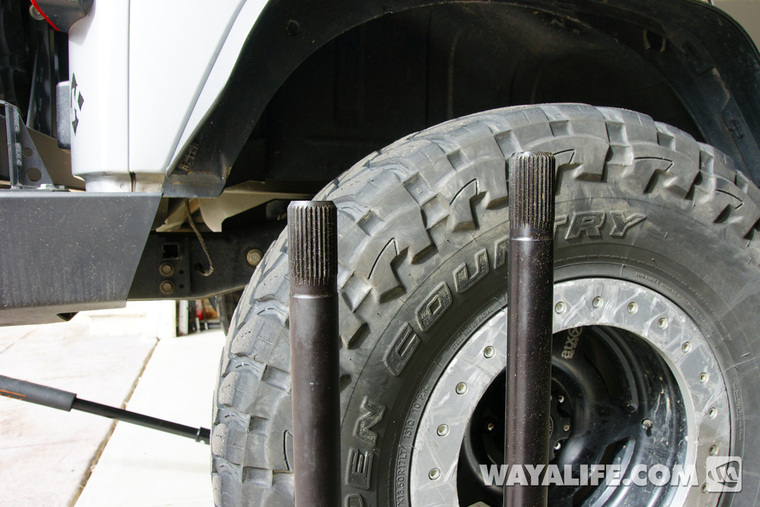 1. Chock your front wheels, lift your Jeep up from the pumpkin and set your axle on jack stands.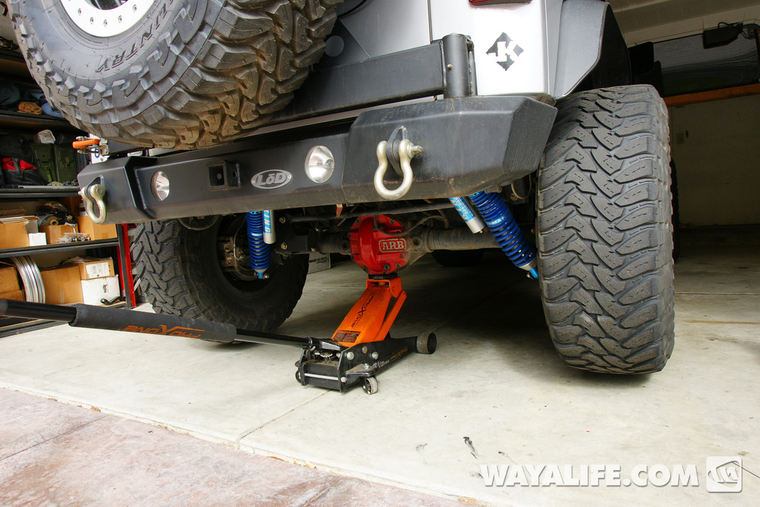 2. Use a 19mm socket to remove your rear wheels.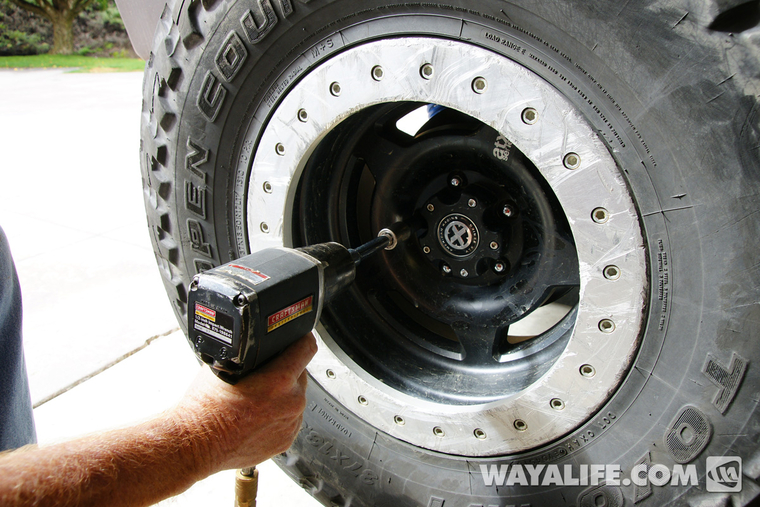 3. Using an 18mm socket or wrench, remove the 2 bolts securing the brake caliper onto the axle. Then use a bungie cord or zip ties to hang the caliper from the frame or a control arm to keep it out of the way.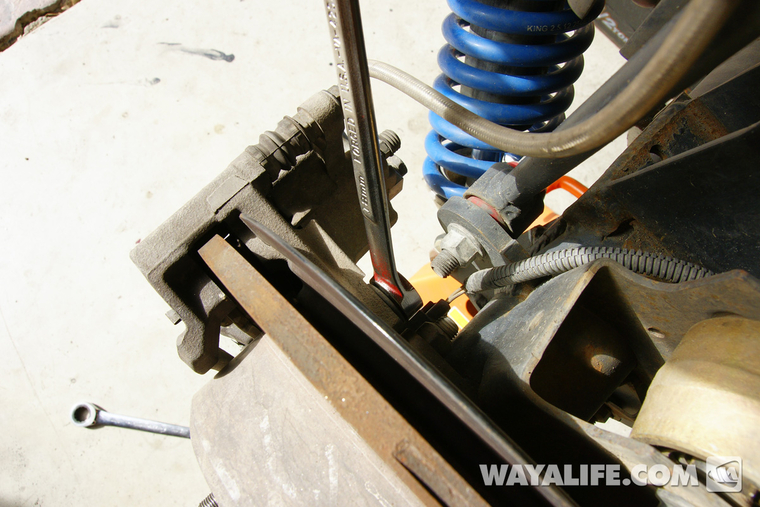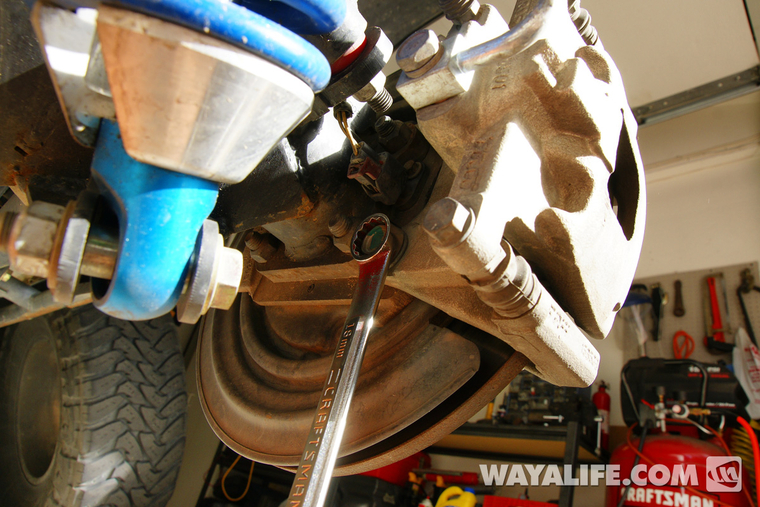 4. Slide the red tab on your speed sensor out to unlock the plug and then squeeze it while pulling it out. This may take some effort to do.
5. Use an 18mm wrench to remove the 4 nuts securing your axle backing plate to the housing.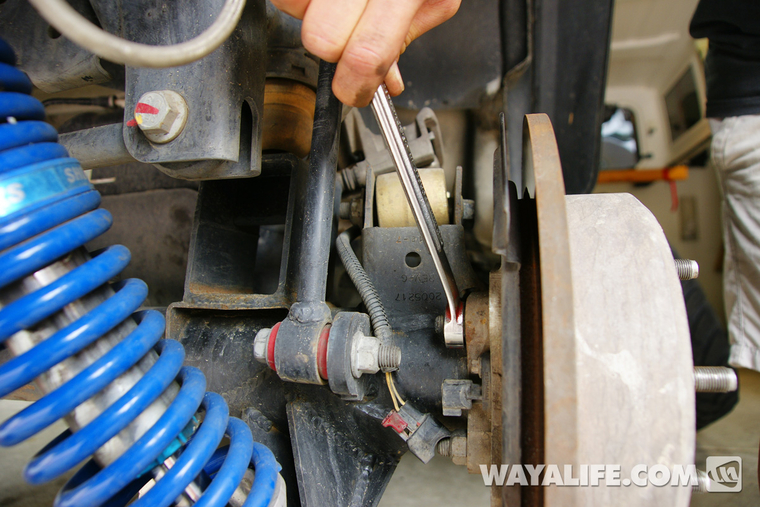 6. Make sure that your parking brake is off and then remove the rotor from your axle.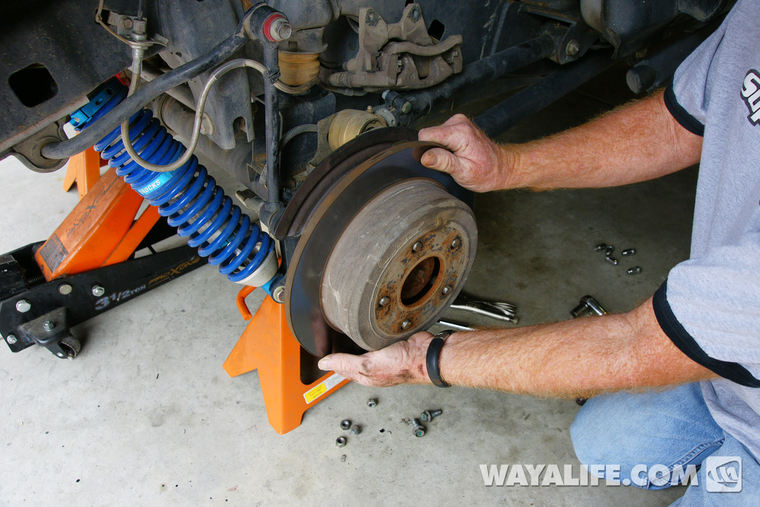 7. Use a pair of vice grips to firmly hold the emergency brake cable hook and wiggle it free from the eye loop as shown.
8. Pull the axle shaft along with the emergency brake and dust shield completely out of the housing. You may find it necessary to gently coax it out with a pry bar. Also, be sure to have some rags handy as some gear oil will pour out of the housing.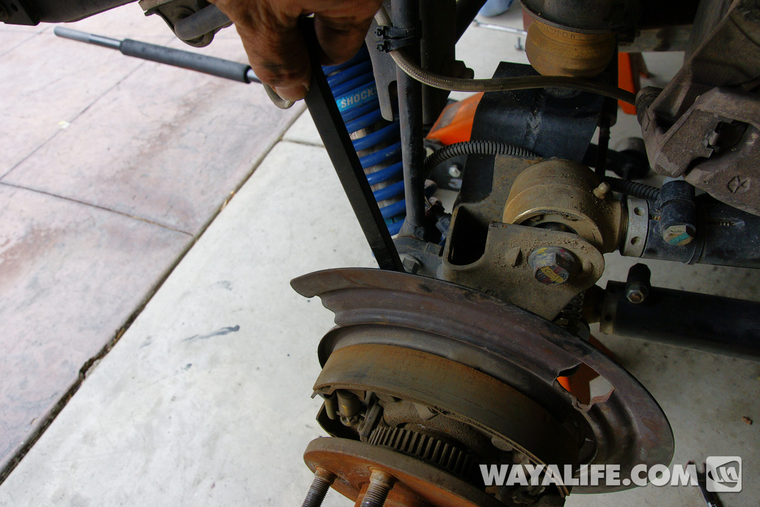 9. Remove the bearing race from the inside lip of the axle housing. For the most part, you can just pry this out by hand but, if it's in there good, you may find it helpful to give it a slight tap with a slide hammer to free it.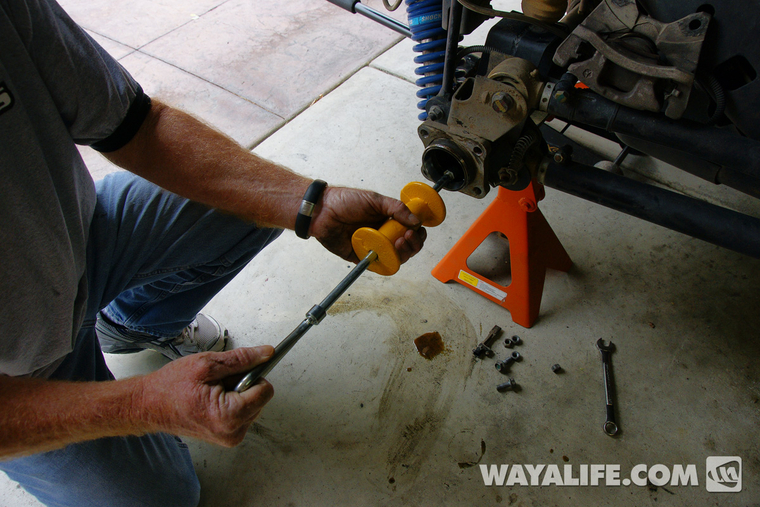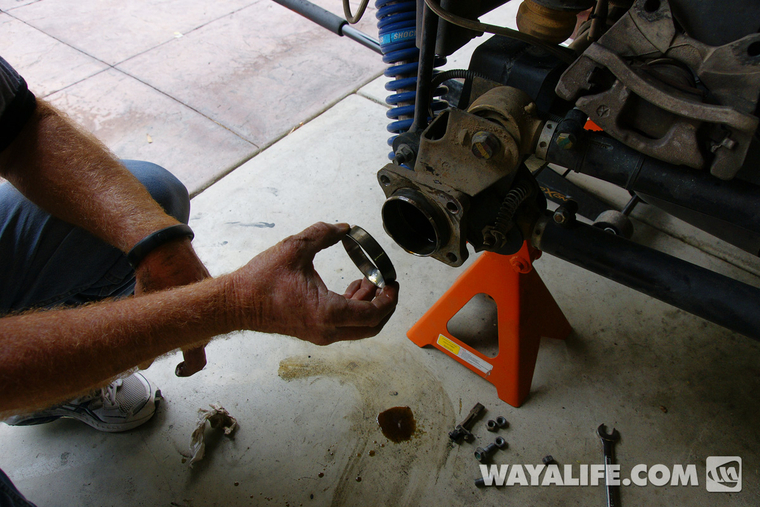 10. Use an 8mm socket to remove the bolt securing the speed sensor onto the backing plate and then carefully pull out the speed sensor.
11. Remove the emergency brake assembly and dust shield from your old axle shaft and slide it onto your new axle shaft as shown. If you have a Rubicon model Jeep JK Wrangler, you'll need to make sure you grabbed the correct length shaft. Clean the shaft with brake cleaner and a rag.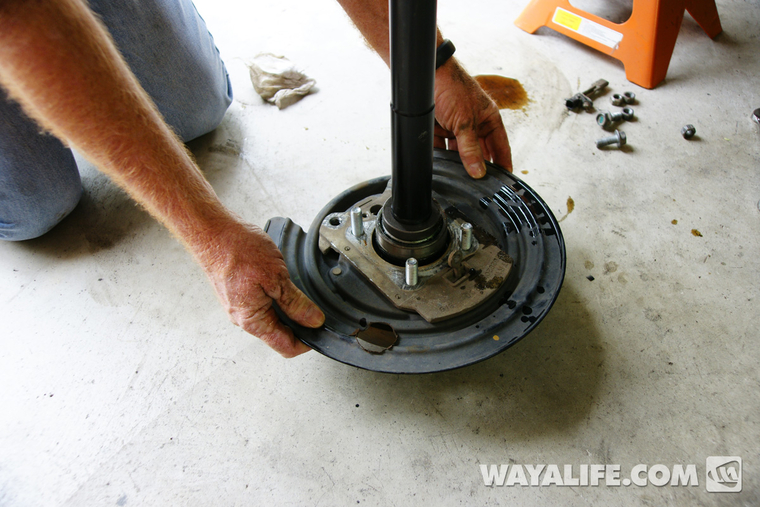 12. Reinstall the speed sensor and secure it in place using the factory bolt. An 8mm socket will be needed for this job.
13. Carefully slide your newly assembled axle shaft back into the axle housing. You may find it necessar yot push down on the flange and rotate it a bit until the splines line up and can be pushed all the way in.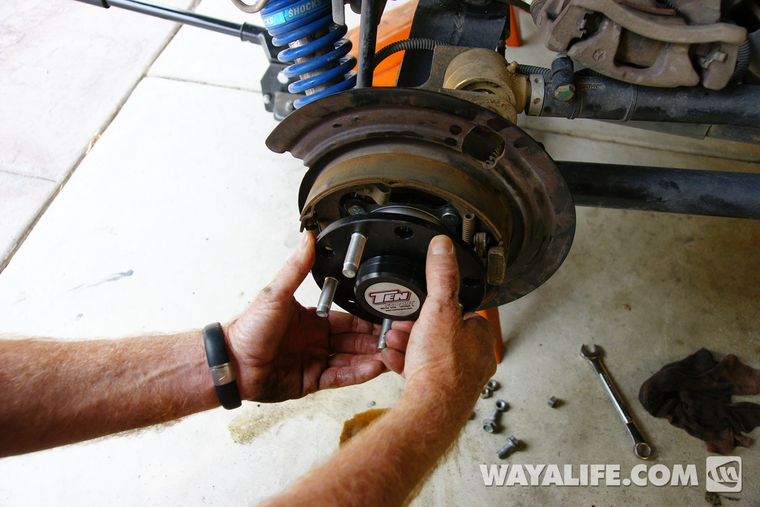 14. Using the 4 factory nuts, secure your new axle shaft onto the housing. Tighten them to 75 ft. lbs. of torque. An 18mm socket or wrench will be needed for this job.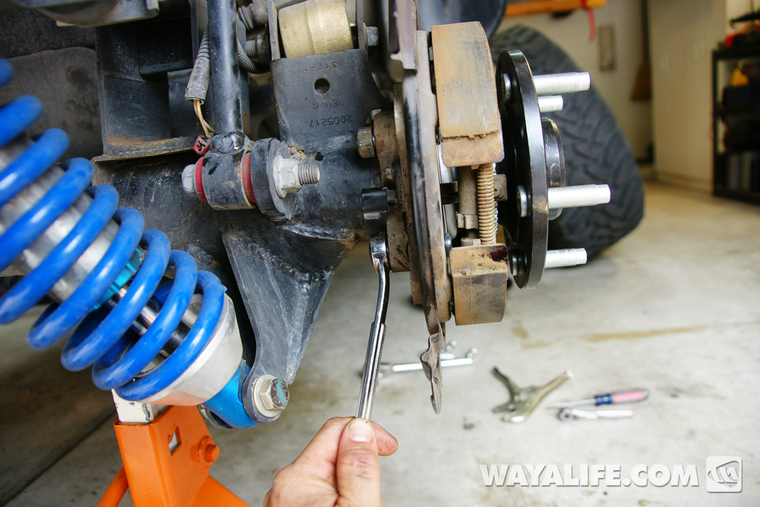 15. Reconnect your speed sensor plug and lock it in place.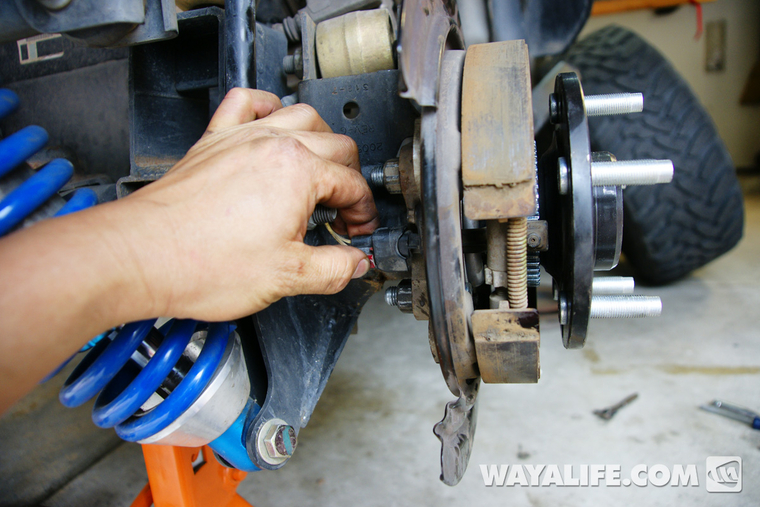 16. Use a pair of vice grips to reconnect your emergency brake cable.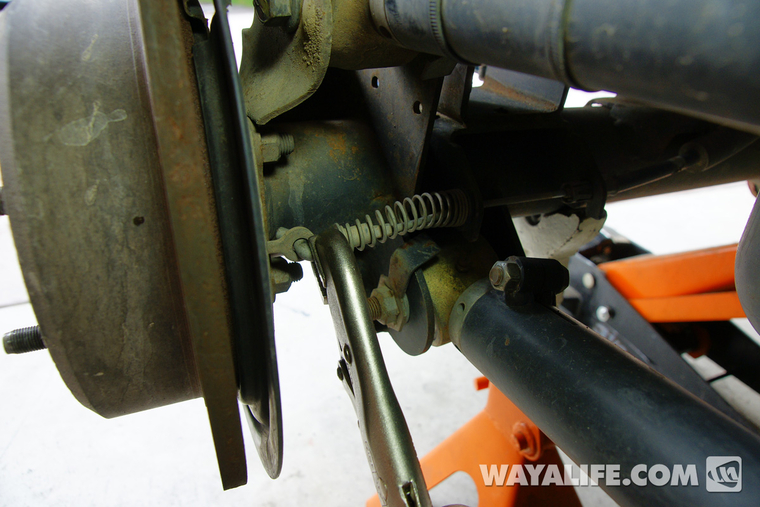 17. Reinstall your rotor onto your axle.
18. Reinstall your brake caliper and secure it in place using the 2 factory bolts. Tighten these bolts to 75 ft. lbs. of torque. You will need an 18mm socket for this job.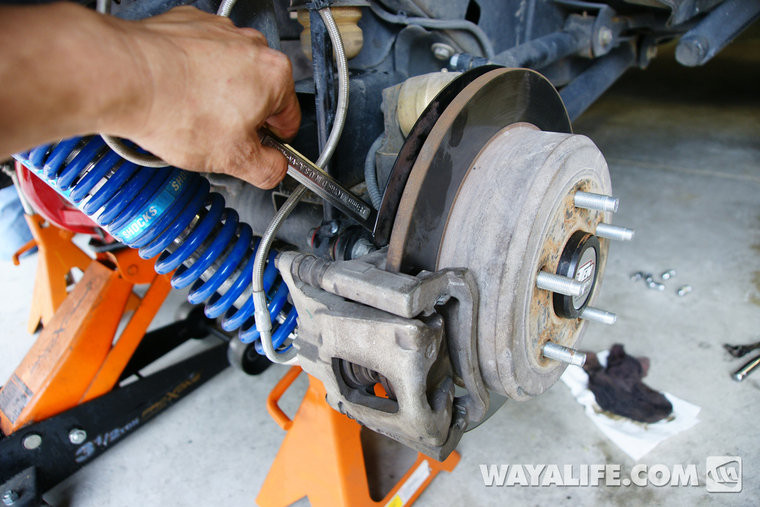 19. Using a 19mm socket, reinstall your wheels, tighten the lug nuts to 95-100 ft. lbs. of torque and then lower your Jeep back on to the ground.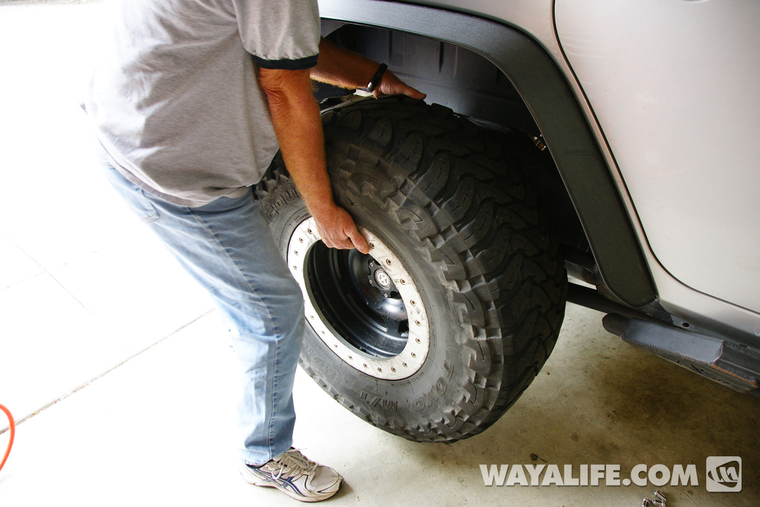 20. Repeat the process on the opposite side.