JET Li : 2018 Jeep JL Wrangler Rubicon Unlimited – Bright White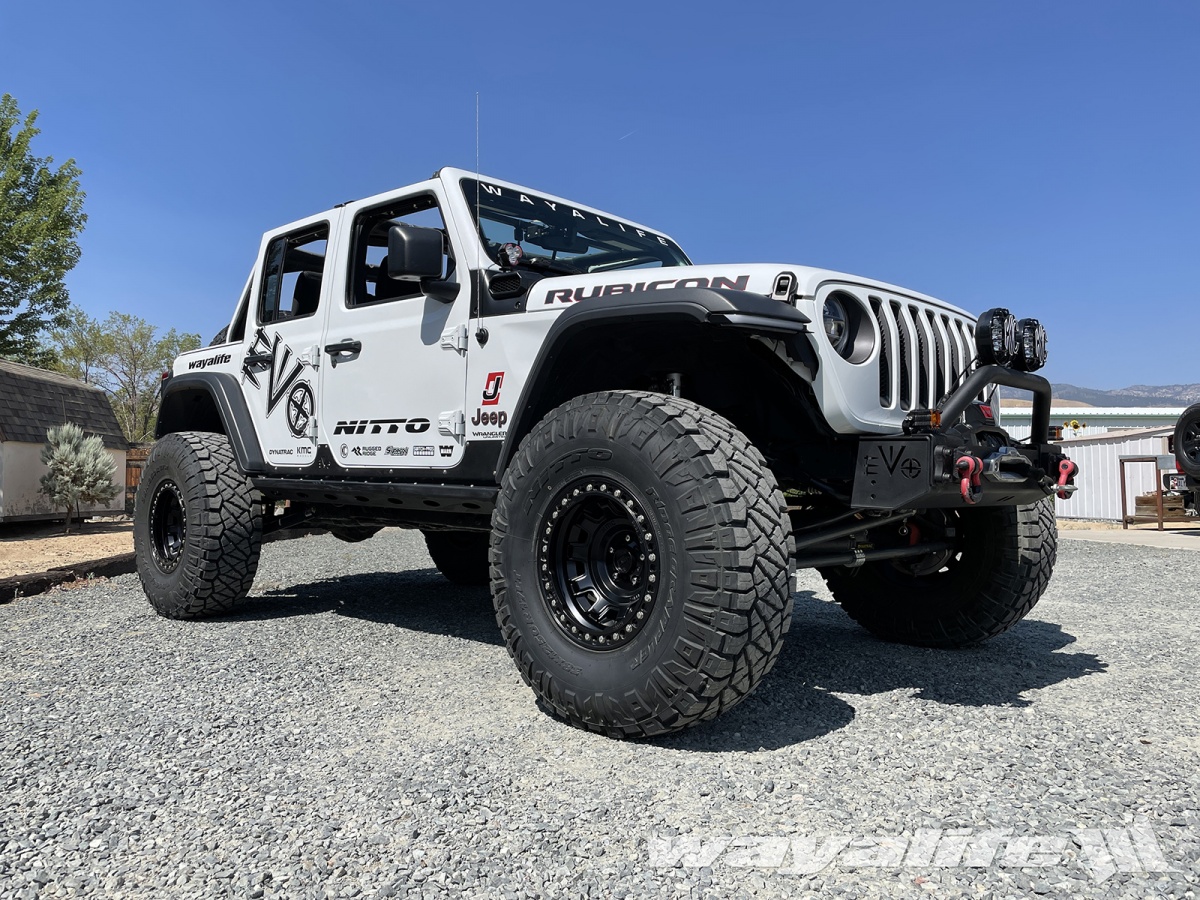 It's a funny thing how you never really know if you're new Jeep is gonna be a he or a she. In fact, for the longest time, Cindy and I were totally convinced that our brand new 2018 Jeep JL Wrangler Rubicon Unlimited would be a girl and so, those were the only kind of names we were thinking of. Thanks to many of you, we had seriously considered names such as J-Lo, Jill and of course my favorite, JL-Bait. But, after seeing our new JL in person and taking it for a spin for the very first time, there was no question in our minds that this Jeep was in fact, a HE. Light, agile and KICKASS in every way imaginable, it became clear that he deserved a name befitting of these qualities. Ladies and gentlemen, allow me to introduce you to the newest member of the WAYALIFE family – JET Li!
Original Factory Specs
• 3.6L V6 24V VVT Engine
• ZF-Based 850RE 8-Speed Automatic Transmission
• Bright White Clear Coat
• Body Color Fenders
• Steel Bumpers
• LED Lighting
• Premium Cloth Seats Black/Red Trim Interior
• Electronic Infotainment System
• Alpine Premium Sound System
• Cold Weather Group
• Tow Package
• Dual Top Group
Current Modification Specs (May 2019)
• EVO Bolt-On Coilovers
• EVO High Clearance Long Arm System
• Dynatrac ProRock 44 Front Axle
• RCV Front Axle Shafts
• 5.13 Gear Ratio
• Synergy Adjustable Front Track Bar
• Synergy HD Drag Link
• Synergy HD Tie-Rod
• Synergy Steering Stabilizer Relocation Kit
• Rancho Adjustable Rear Track Bar
• 38×12.50 Nitto Ridge Grappler Tires
• 17″ KMC KM236 Black Tank Beadlock Wheels
• Custom 1350 Driveshafts Front & Rear
• EVO Quarter Pounder Front Bumper
• WARN XEON 10s Winch
• EVO Bomber Rocker Guards w/Skins
• EVO ProTek Skid Plates
• EVO Tire Carrier
• Tuffy Security Deck
• Z Automotive TAZER JL
• Rugged Ridge AmFib Snorkel
• WAYALIFE CB BAR
• Icom Race Radio
• Switch Pros SP-9100 Switch System
• WAYALIFE ACM Air Compressor Mount
• ARB Single Compressor
• KC Slim LED Lights
• KC Flex Single LED Lights for Fogs
• KC Flex ERA 3 A-Pillar Lights
• Rigid D2 Rear Lights
• LUX Rock Lights
SOLD 02/28/2022
Unfortunately, Cindy and I decided to sell JET. He was about as perfect of a JL Wrangler as we would want and that was kind of a problem. Since the JL came out 4 years ago, there have been a lot of changes and a lot of new products that we'd really like to test out and that simply wouldn't be possible to do with him. Needless to say, it was sad to see him go but we are looking forward to starting again with a blank slate.