JK WRANGLER CB BAR Overhead Full Size CB Radio Mount
For those of you who've seen my JL WRANGLER CB BAR and have been wanting one for your 2007-18 JK WRANGLER, I'm happy to say that brackets are being made for it now and that I hope to have them ready to ship by next week. Just like the JL version, the JK CB BAR is an overhead CB Radio mount designed to accommodate a full size unit like a Cobra 29 and it's a 100% bolt on system that utilizes existing holes in the factory roll bar. In other words, NO DRILLING, NO CUTTING and NO REMOVAL of any of the interior trim is required to install it. It's also been designed to work with a hard top, soft top or no top and without blocking the rear view mirror or interfering with the sun visors, header latches or Freedom Top locks. The CB BAR is super easy to install, can be done in just minutes and with just a few basic tools.
Below are a few pic that I took test fitting the JK CB BAR on Moby (NOTE: I did have to partially remove my Rock Hard Sport Cage to make this test possible and that's why you are seeing the A-pillar supports with handles).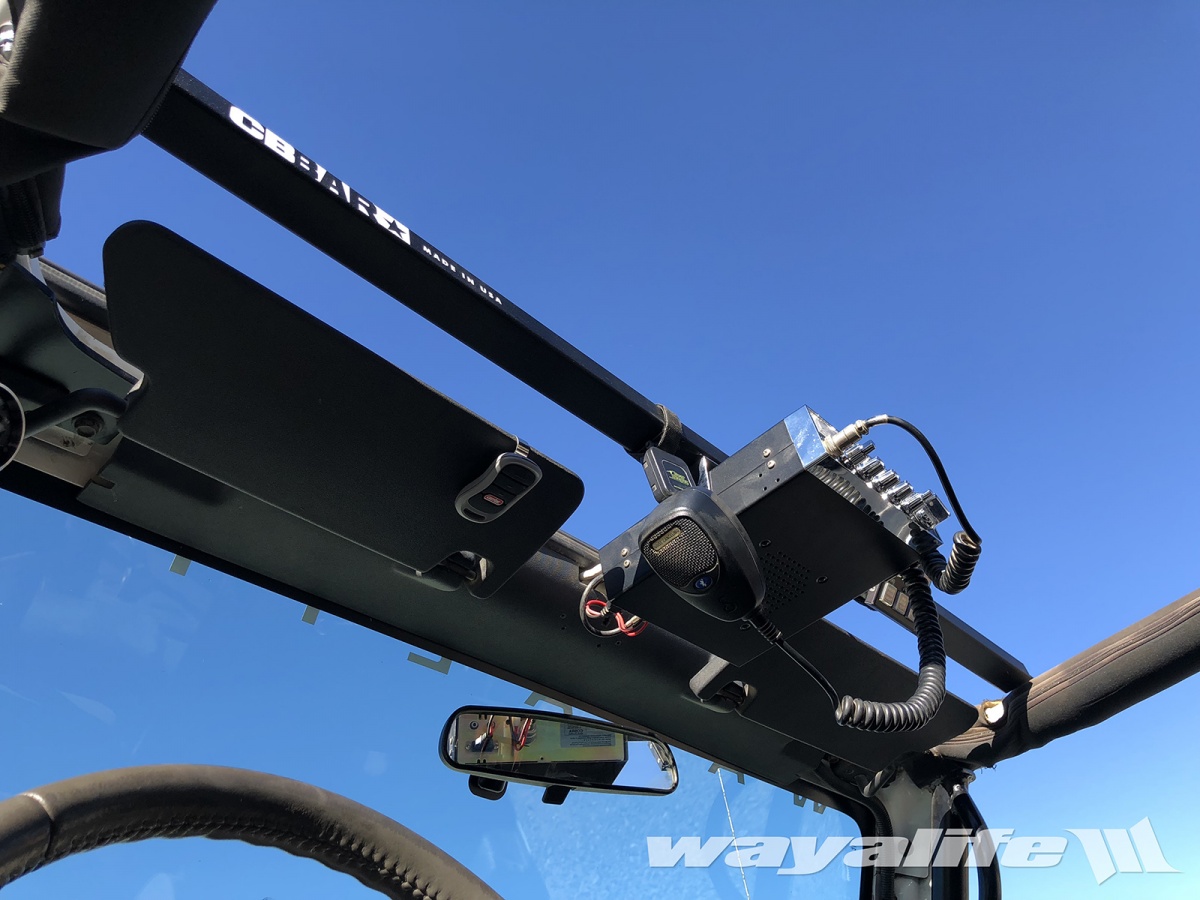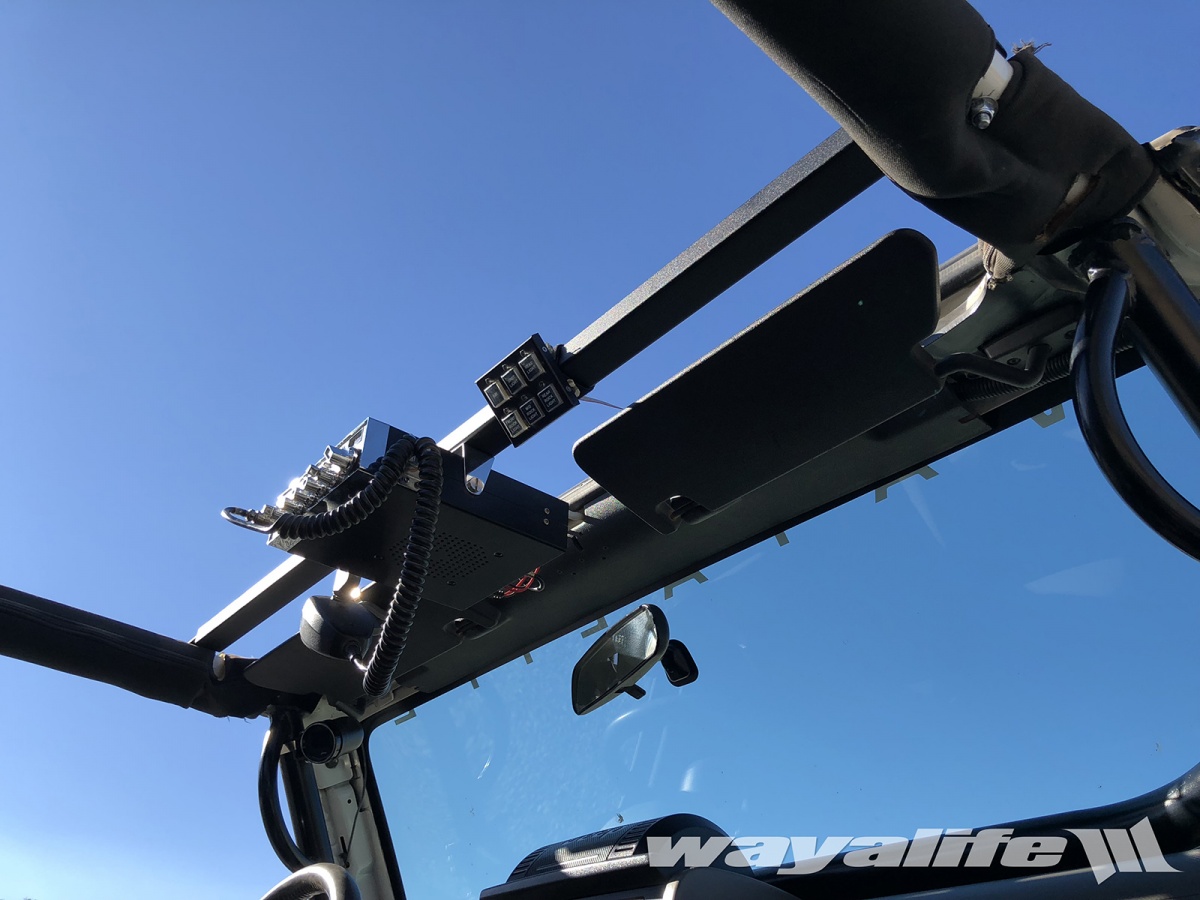 Here are a couple from above to show what a hard top or no top installation would look like.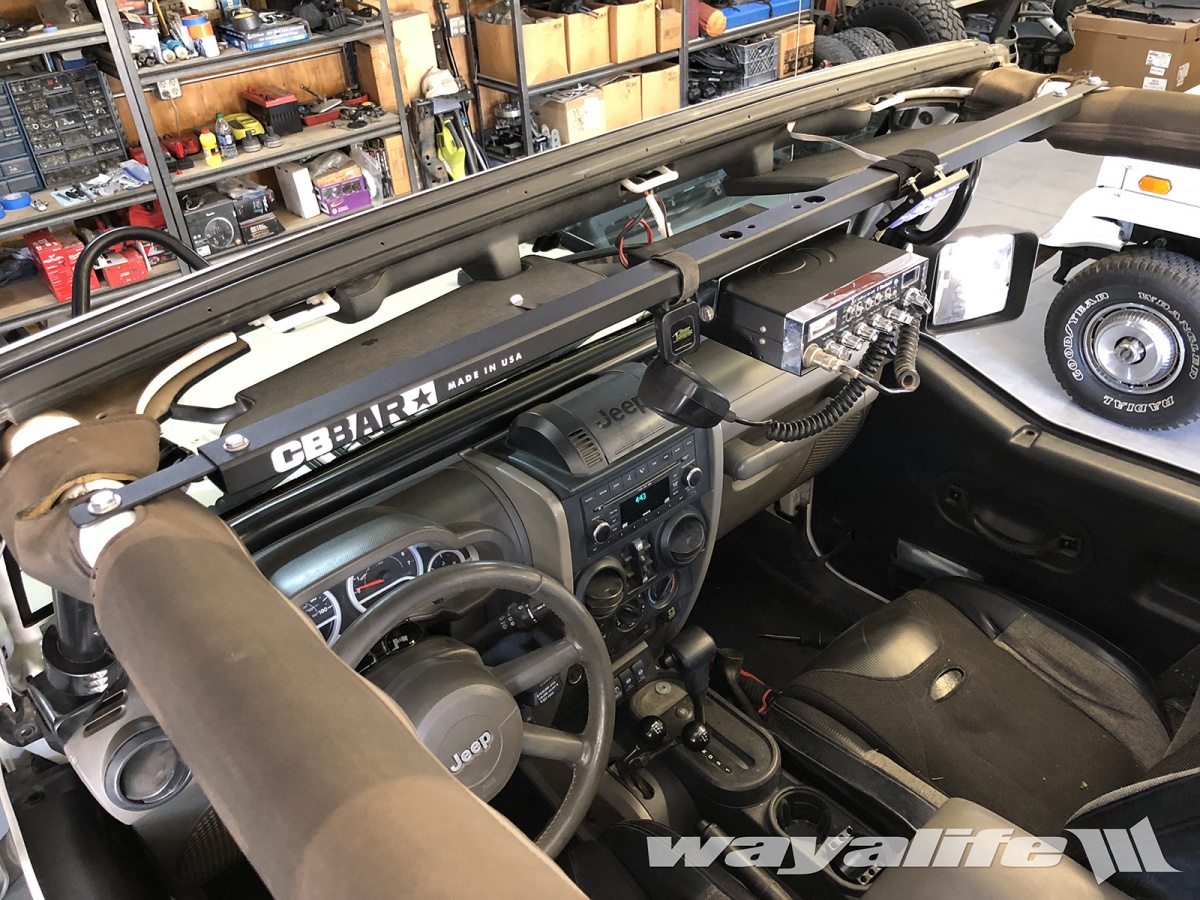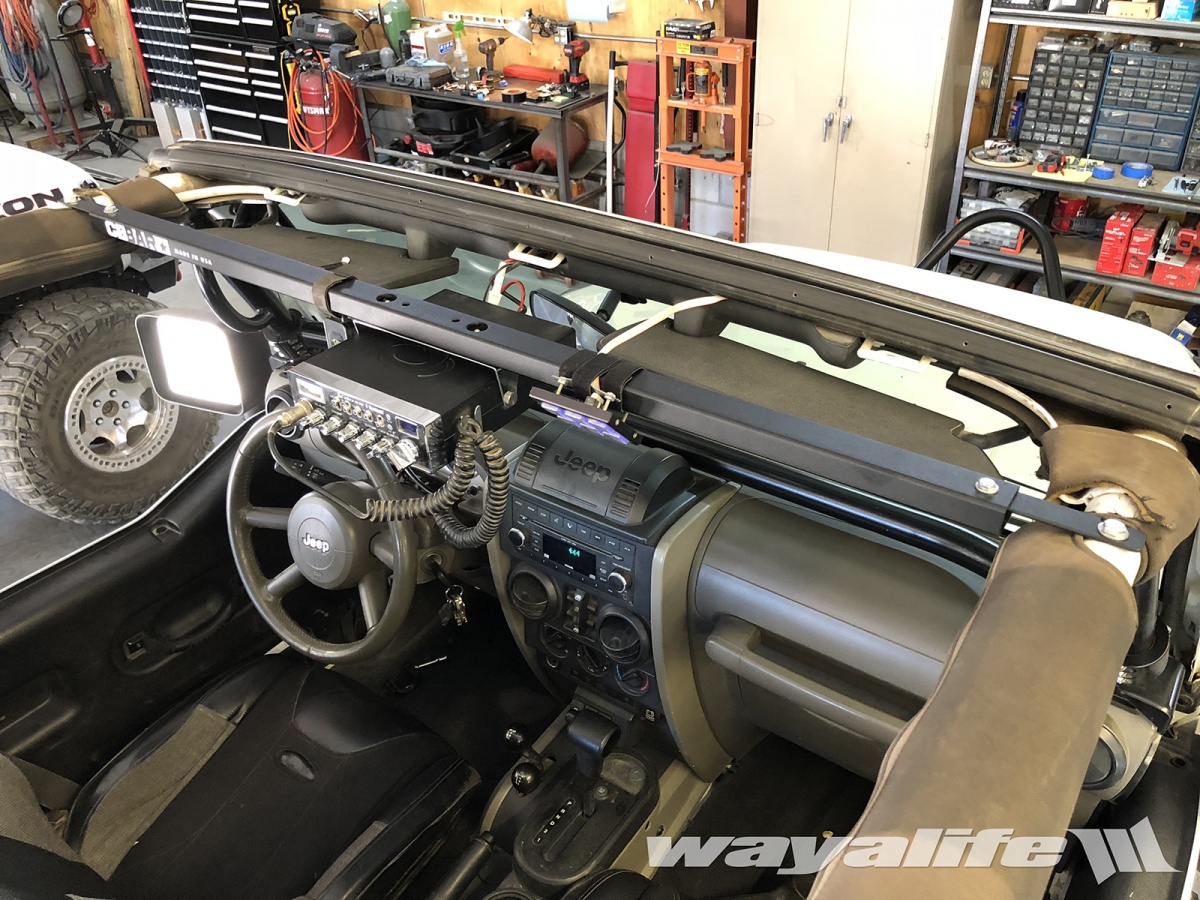 These are shots that show how it installs with soft top door surrounds.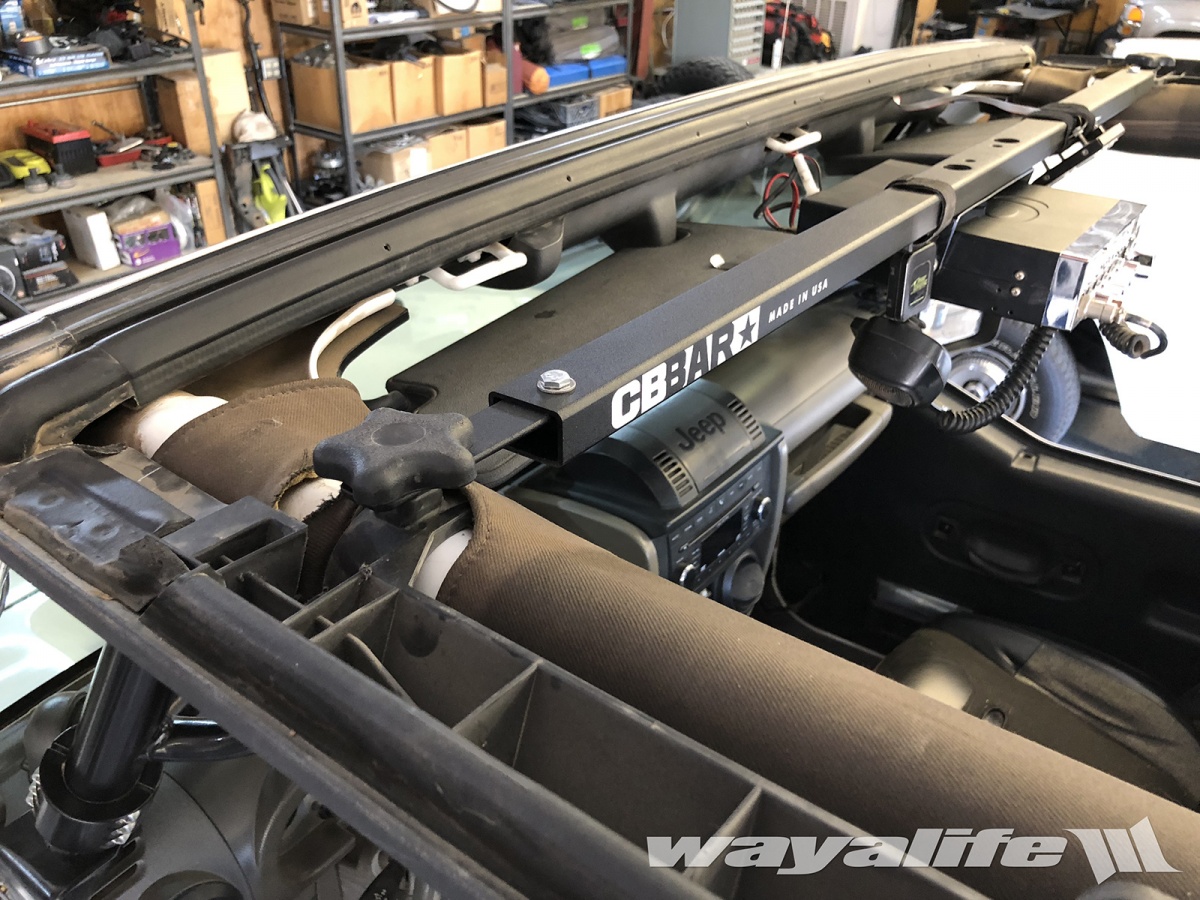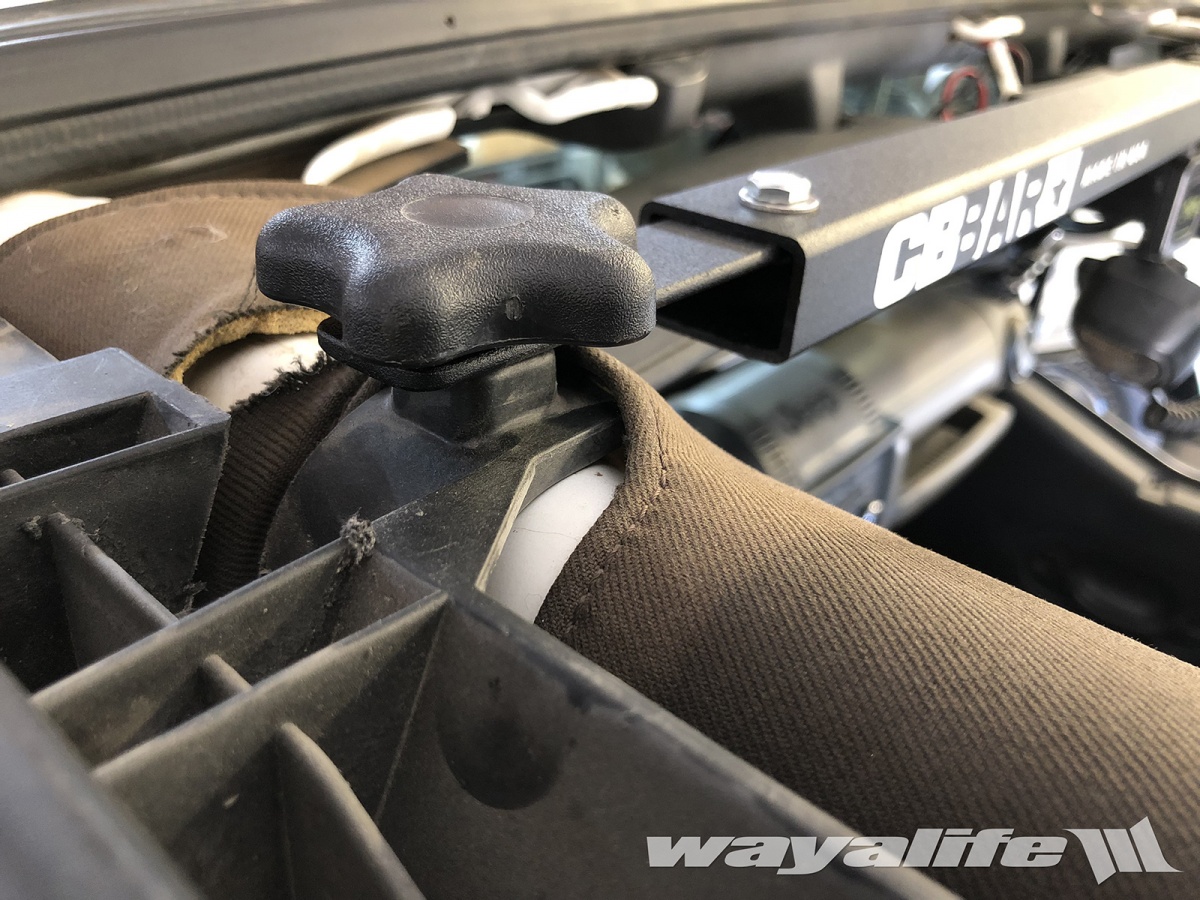 A couple more shots from below looking up.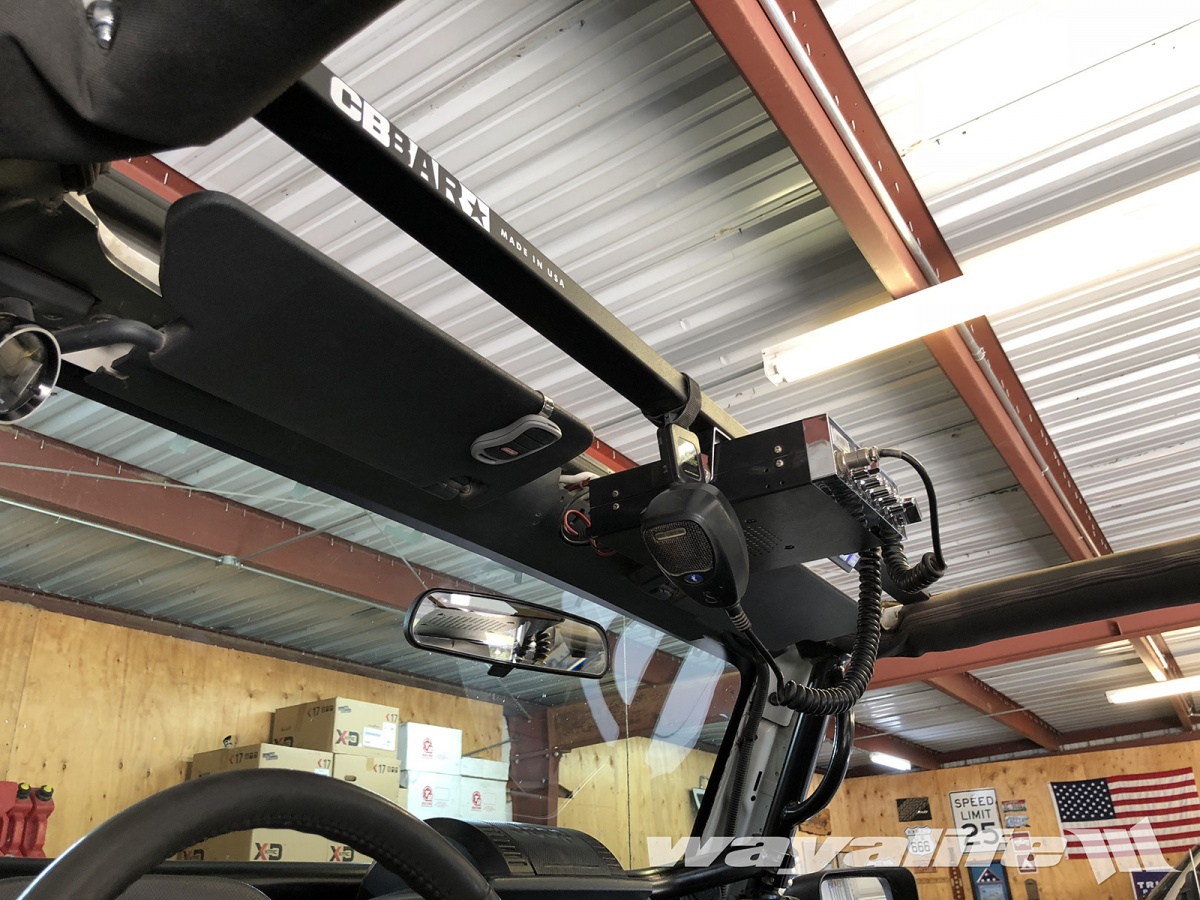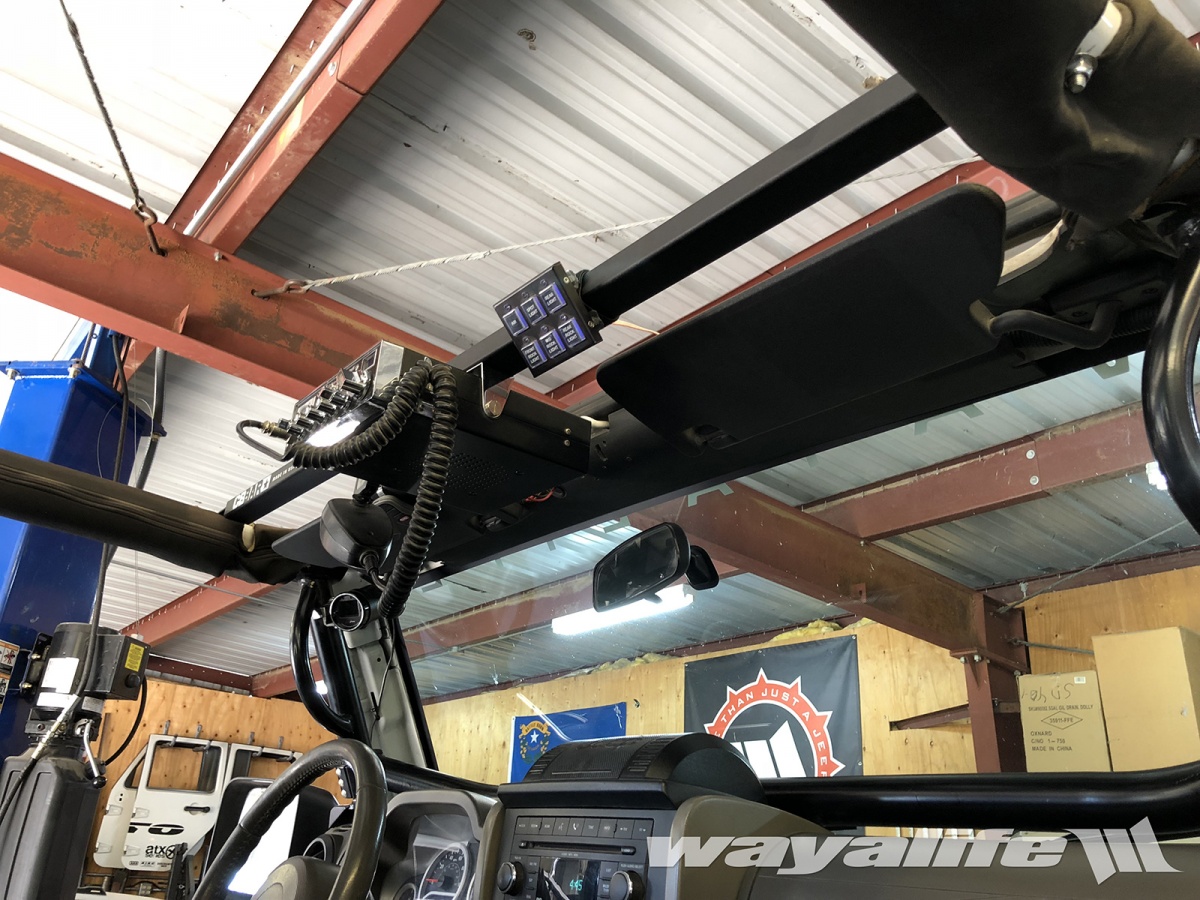 The CB BAR comes powder coated in a fine texture, semi-gloss black and it comes complete with all the hardware you need to install it. Click on the link below to pre-order yours today: