WRITE-UP : DIY License Plate Rear Cross Member Relocation Mount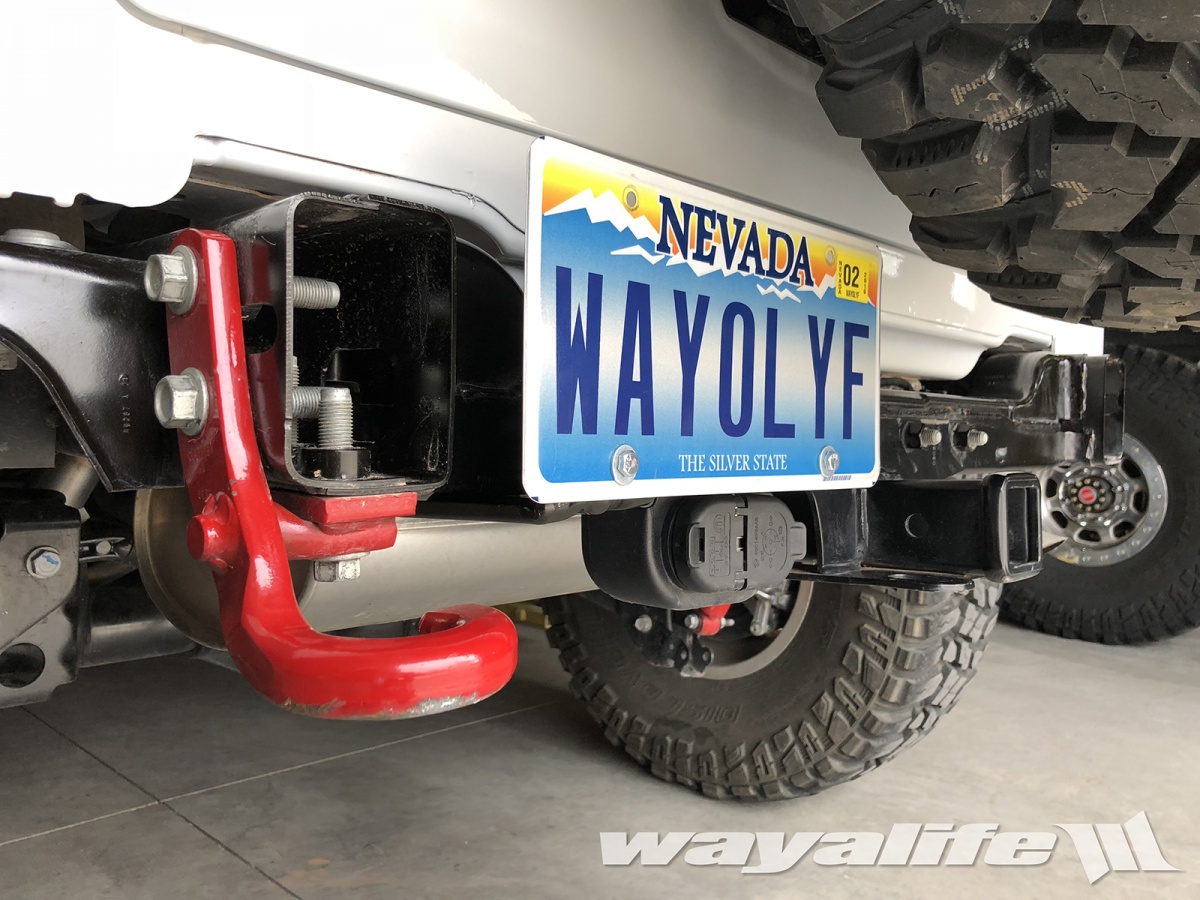 Being that the all new Jeep JL Wrangler is designed with a license plate holder that's a part of the rear bumper itself, the question of where to mount the plate becomes a problem especially if you choose to run your JL bumperless. Back in the day, the easy answer would have been to simply relocate it to the center of your spare but of course, the JL now has a backup camera there. Sure, you can make it work anyway and I did briefly by positioning the plate above the camera but… that just looked weird to me and so I started looking for a better solution.
Working off of an old idea that I had come up with years ago for my JK's, I decided to find a way to mount the plate onto the rear cross member using recycled parts, some nuts and bolts I had laying around and strong tie that I bought at the hardware store for .88¢. It may not be the prefect solution but if you're interested, this DIY write-up will show you what I did.
WRITE-UP : DIY License Plate Rear Cross Member Relocation Mount