3M Waterless Wash & Wax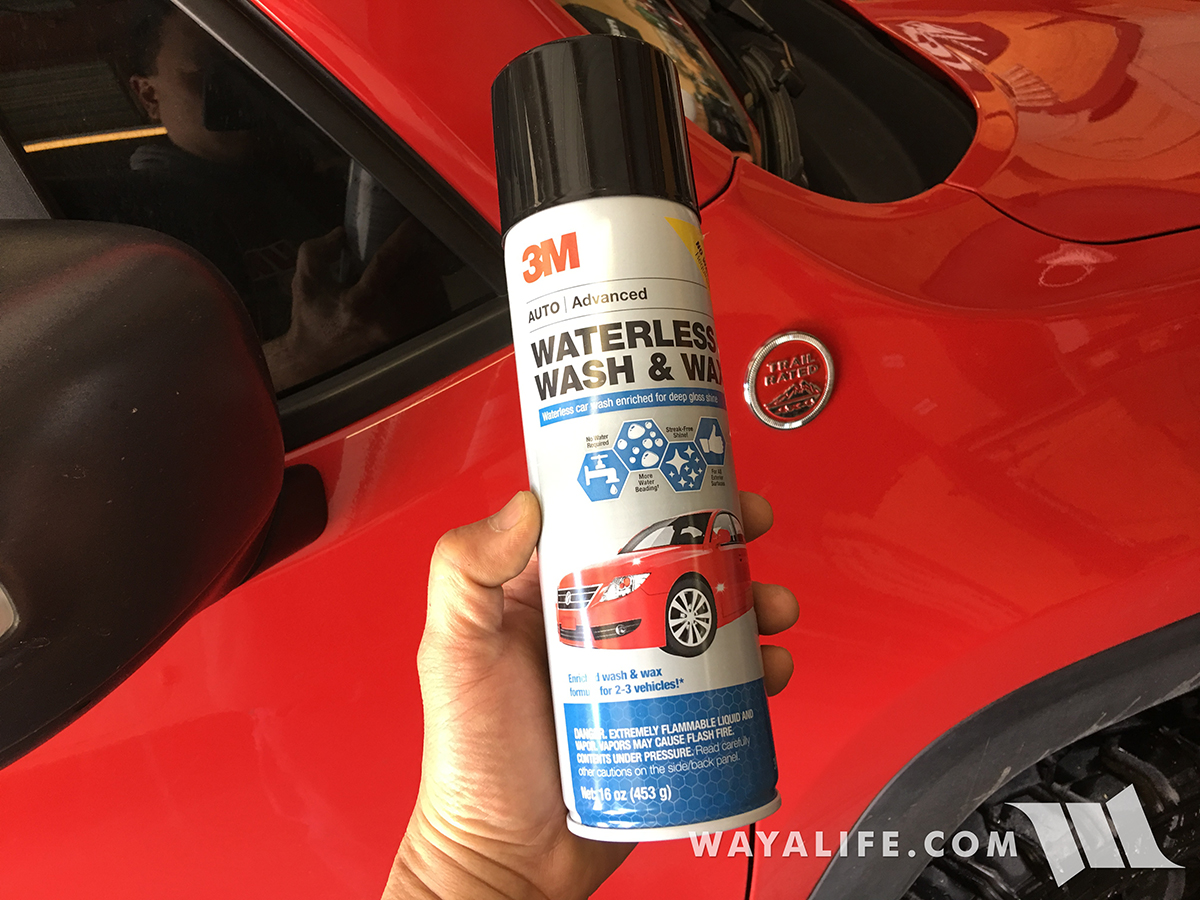 About a week ago, 3M sent me a sample of a new Waterless Wash & Wax they will be releasing and asked if I'd give it a try. Of course, being that we drive Jeeps that can get pretty dirty, I didn't know how useful something like this would be especially since it isn't intended for use on vehicles with "heavy dirt, mud, tar or grime" on it. But, we do own a lot of Jeeps and like any vehicle, they can get plenty dirty just from driving around town, sitting out in the driveway or even being parked in a garage for an extended period of time. This is really what their new Waterless Wash & Wax is made for and so I was happy to give it a try.
What is surprising about the 3M Waterless Wash & Wax is that even though it's made to give your paint a high gloss shine, it's actually made to be used on ALL the exterior surfaces of your vehicle including the plastic trim, metals like aluminum or chrome wheels and even the rubber of your tires. All you have to do is spray it on and wipe it off with a microfiber cloth. While each can is supposed to retail for $9.95, they should be able to completely wash up to 2-3 average size vehicles.
Click on the link below to see a complete review: