SUPER SMALL AnyTone Smart CB Radio : 11-Meter Conversion Write-Up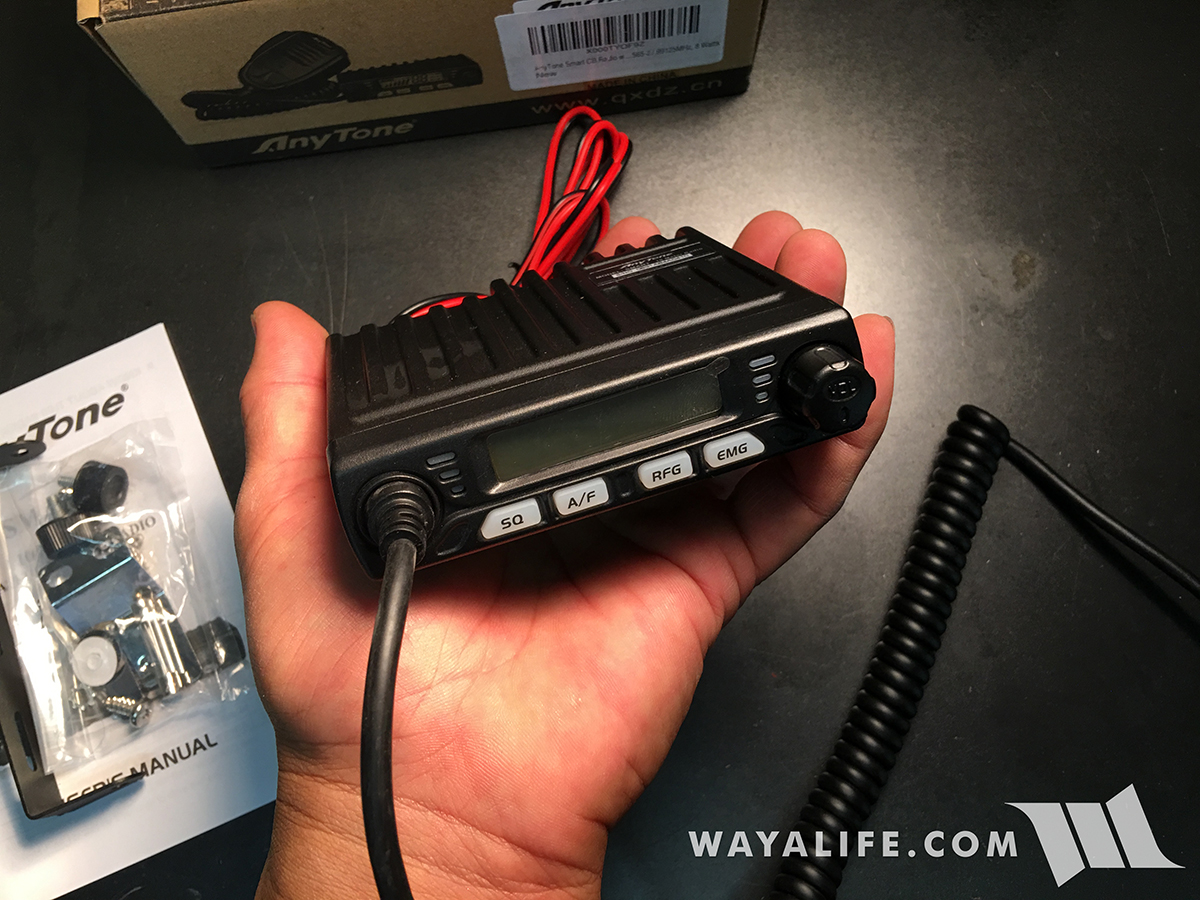 It really is hard to believe that in this day and age, a time where you can get a wrist watch that's 1000x more powerful than the computers used to land men on the moon, that most good CB radios are still made as big as bricks and typically, weigh as much too. This is something that's always bothered me and because of it, I have bought and tested a myriad of CB radios over the years and all with the hopes of finding something a bit more compact, yet still worked just as well and sounded just as good as a larger traditional unit. Unfortunately, I hadn't really found anything that I liked or at least, at a reasonable cost and so for a while now, I had just resorted to running an old school Cobra 29. With that said, I had been hearing more and more about a relatively new CB radio made by a company called AnyTone and finally decided to give it a try.
At only 4.1″ x 4.3″ x 1″ and weighing just shy of 15 ounces, the AnyTone Smart CB radio is without question the smallest hard mounted CB radio I have run to date. Sold as a 10 meter radio, they do require a bit of surgery to convert them into an 11 meter radio (standard U.S. 40 channel CB) but it is minor and you can see just how easy it is to do by clicking on the link below.
SUPER SMALL AnyTone Smart CB Radio : 11-Meter Conversion Write-Up