A while back, my good friend Chris hooked me up with an awesome factory radio that I was hoping to install on Emma and in place of the more modern 1980's Pioneer head unit that the previous owner had installed. Unfortunately, in order for the previous owner to install that Pioneer complete with cassette tape deck, he had to butcher the dash and drill a new hole. While I would have been able to fill in the hole, repairing the larger opening would have been very difficult or at least, for me to do well and if I couldn't do it right, I would have wanted the option to install a modern radio that is wider. Fortunately, I found a company called Retro Sound and they specialize in making modern head units that come with AM/FM, Sirius/XM and aux inputs but have an old school look. They have all kinds of styles that you can customize, are made to be adjustable to fit just about any opening you have and they make a myriad of knobs and bezels and face plates to complete the look you want or, in my case, hide mistakes. Here's a shot of what the old head unit looked like.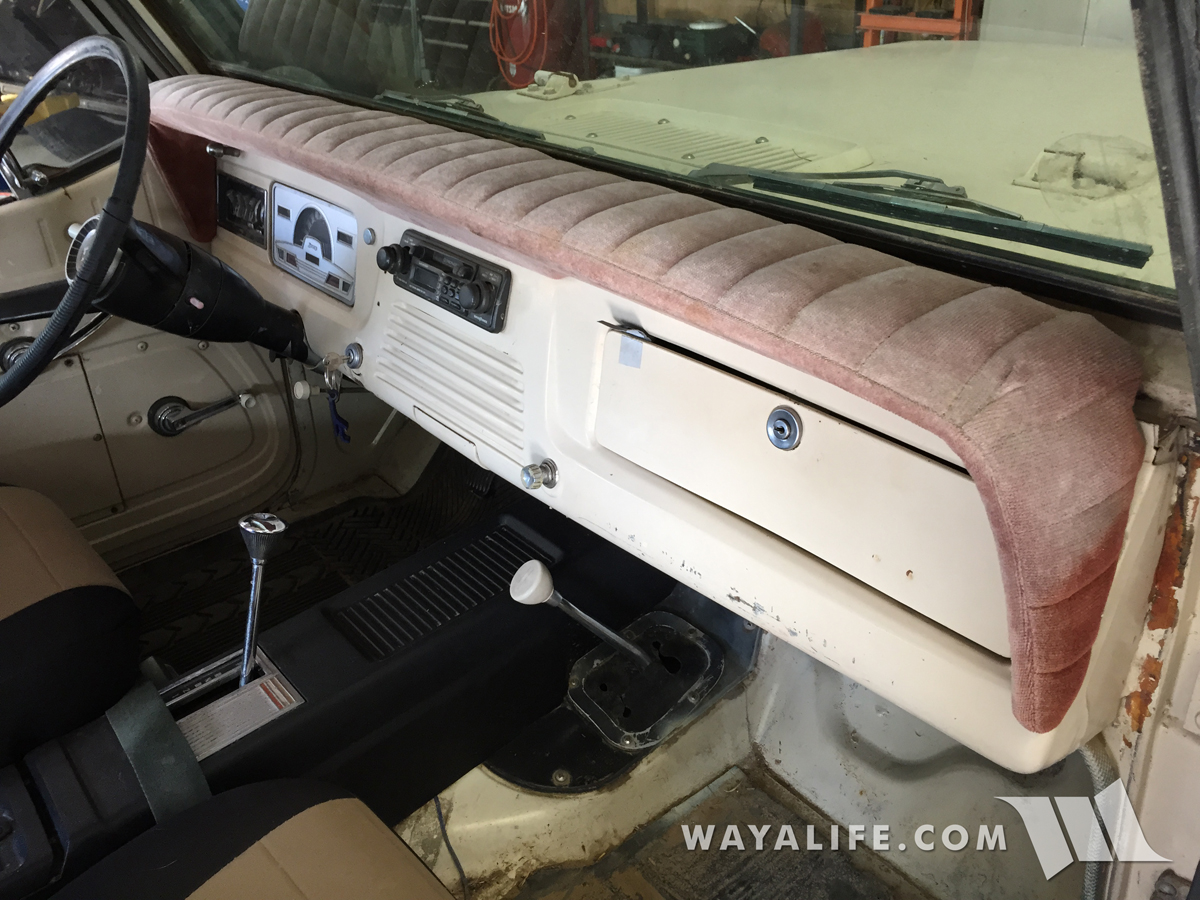 This is what I was left to work with.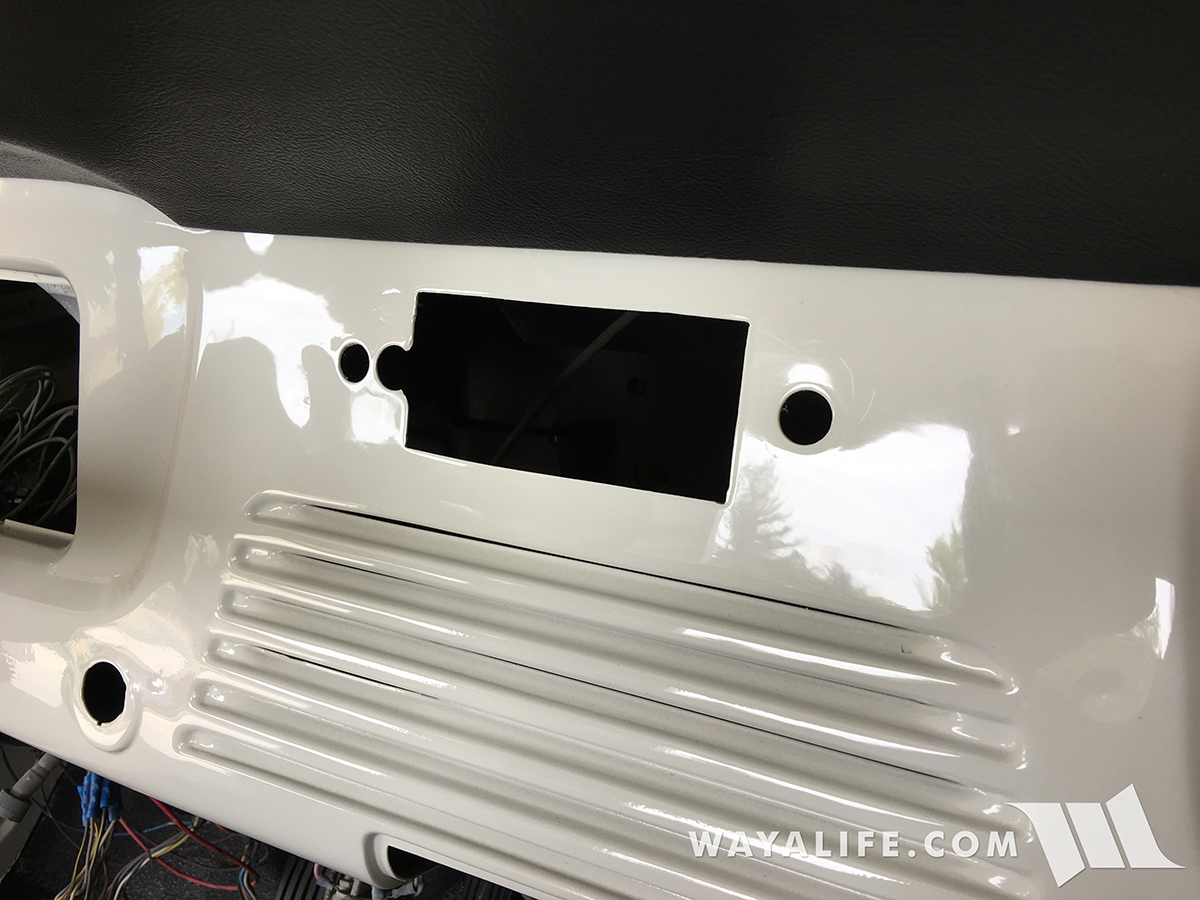 This is the Retro Sound Laguna radio that chose to go with along with a new face plate to hide things.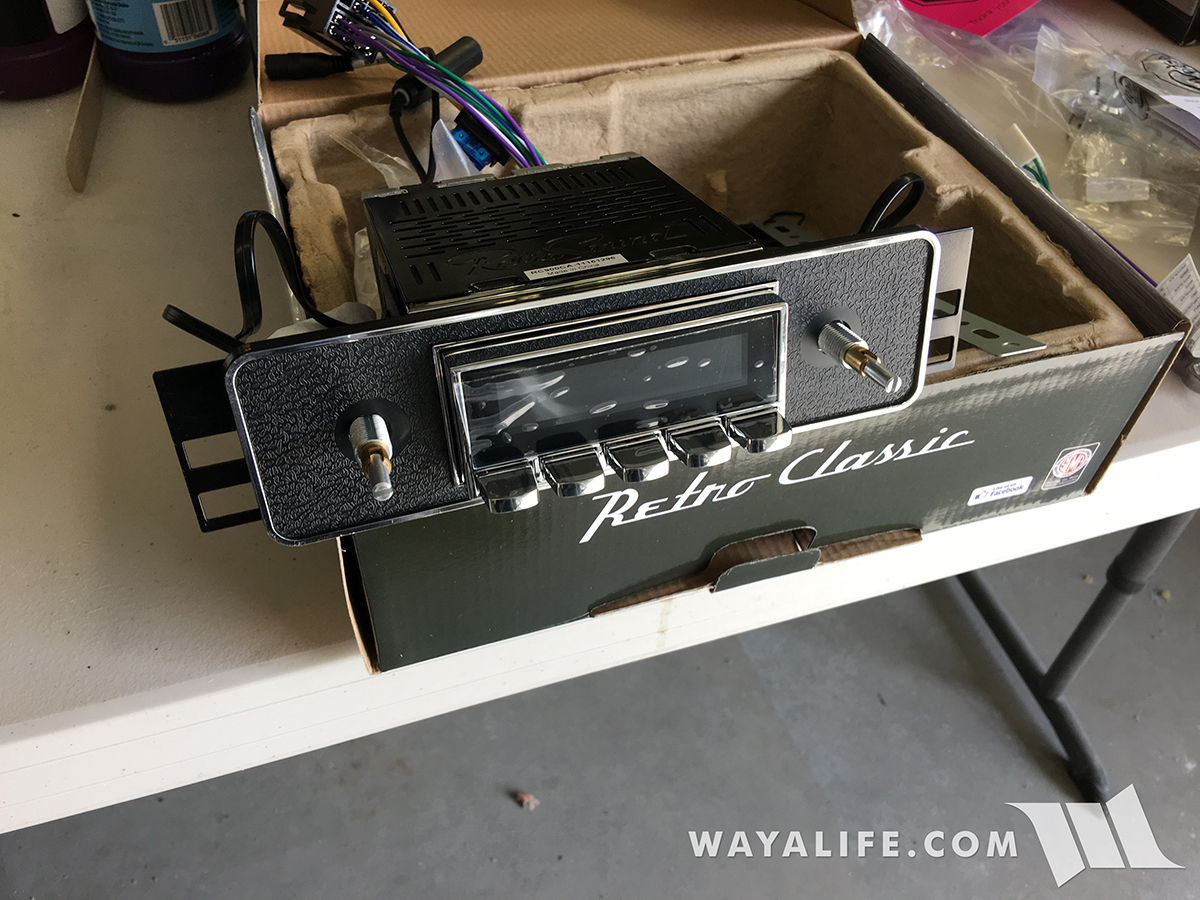 And finally, here's what it looks like installed.