CHILLIN in the SHADE – JL Wrangler SPIDERWEB SUNSHADE for JET Li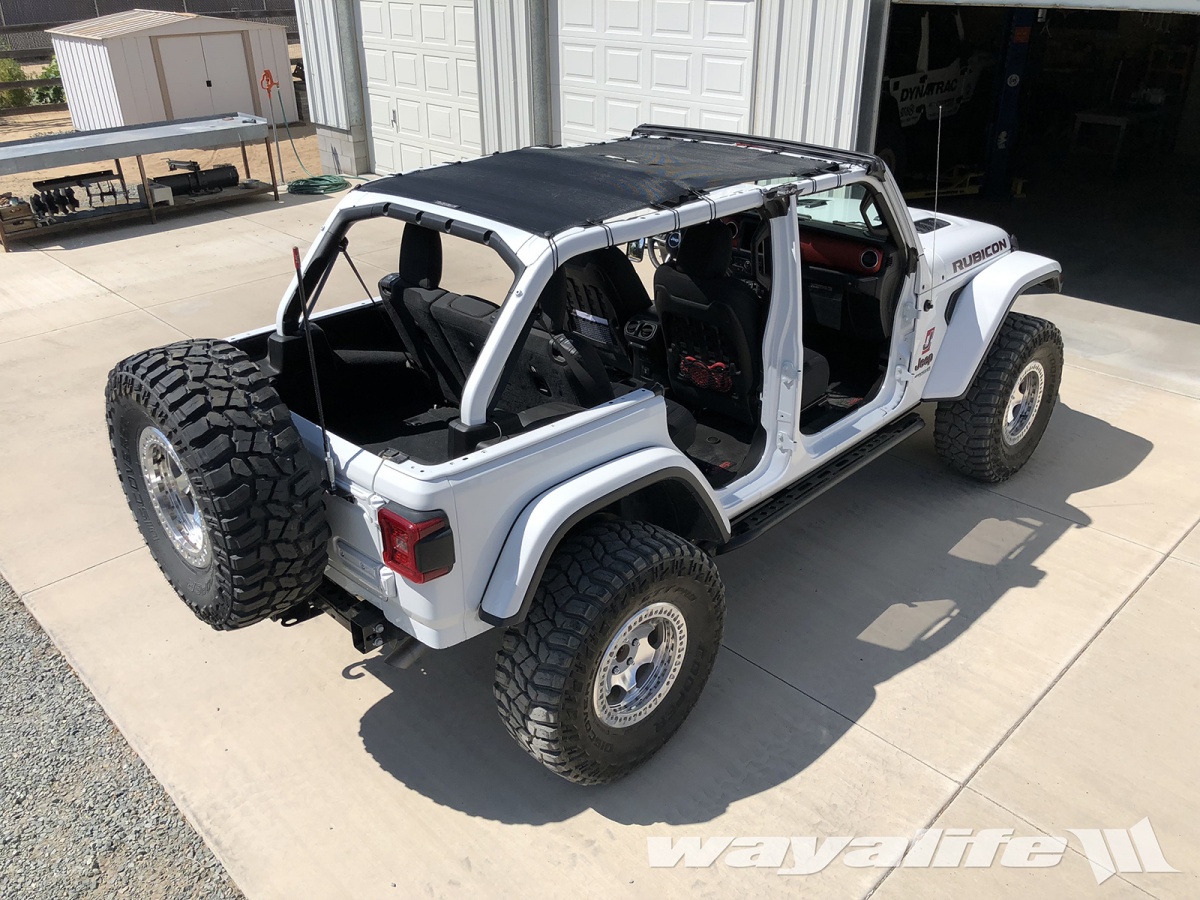 As much as Cindy and I love driving our Jeeps around doorless and topless, the sun out here in the Nevada can have a way of beating on you like a drum and having a little protection from it, can be nice to have. On our JK's, we solved this problem by running a Safari Top or our Bestop Trek Tops without any of the windows on but there's something to be said about being able to still see the sky. Needless to say, when we finally got around to stripping down JET Li, our 2018 Jeep JL Wrangler Rubicon Unlimited, we decided to get a SPIDERWEB SUNSHADE.
Made in the U.S.A., the SPIDERWEB SUNSHADE is designed to block up to 90% of sun's harmful UV rays, reduce wind noise and it can even stay on when it comes time to re-install the factory top. Of course, for our purposes, we love the fact that it's just a shade, made out of a screen and not a shield that completely blocks our view of the sky.
For those of you who are interested, you can by a SPIDERWEB SUNSHADE simply by clicking on the link below:
SPIDERWEBSHADE Jeep Wrangler JL Mesh Shade Top Sunshade
Anyway, there's no point in me talking about all this when I can just as easily show you just how cool the SPIDERWEB SUNSHADE really is. Click on the link below to see a few pics of what it looks like installed on JET Li. 😎